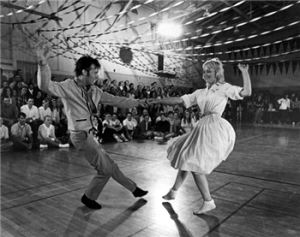 I look around and realize that my keyboard and I are heading into the home stretch. Part 7 of 10 is now in the books.
For those of you, perhaps, new to this list of my 300 favorite singles of the '60s, please keep in mind, this is not intended to be anyone's idea of a definitive roster of the greatest hits of the decade. In fact, most of the songs on this 10-part list weren't hits at all, and quite a few of them are, to be sure, pretty damn obscure. For that reason there are, indeed, no right and wrong selections here. Only choices. Mine. These are my favorite all-time 45s of the decade, or at least the ones that have not been beaten to death by some combination of Madison Avenue, Hollywood and oldies radio.
So with that, below I humbly submit entries #91 to #120 of the 300 pop singles released between 1960 and 1969 and the 300 45s of the era that this aging, graying, slightly shrinking mouth-breather would make certain were on his desert island jukebox, should that occasion ever present itself (with speakers, of course, the size of palm trees, a well-appointed Rock-Ola all polished up and powered by a hundred or so solar panels, and, as you might expect, enough quarters to last a guy like me a lifetime).
Enjoy.
(And again, for those of you new to this exercise in 50-year old pop culture touchstones, forgotten moments in time and esoterica, please feel free to sample any and all of the previous six parts of my list of 300, the links for which I've provided for you below. Cheers, and I truly mean this, especially you first-timers; thanks for browsing.)
Desert Island Jukebox: Part 1
Desert Island Jukebox: Part 2
Desert Island Jukebox: Part 3
Desert Island Jukebox: Part 4
Desert Island Jukebox: Part 5
Desert Island Jukebox: Part 6
Desert Island Jukebox: Part 7
Desert Island Jukebox: Part 8
Desert Island Jukebox: Part 9
Desert Island Jukebox: Songs 26 thru 30
Desert Island Jukebox: Songs 21 thru 25
Desert Island Jukebox: Songs 16 thru 20
Desert Island Jukebox: Songs 11 thru 15
Desert Island Jukebox: Songs 6 thru 10
Desert Island Jukebox: Songs 1 thru 5
91.  Soul Deep
Box Tops
1969
In the latter stages of the decade, out of nowhere an unknown Southern boy named Wayne Carson Thompson penned three blue-eyed soul chestnuts for an equally unknown Memphis band called the Box Tops. The first of those, The Letter, became a huge hit in '67, while the second, Neon Rainbow, though not nearly as big a hit, still expanded the band's reputation as blue eyed soul masters. The third, this brassy little nugget, was released almost two full years later. But by then the public had moved on. Woodstock was about to happen. The Beatles were breaking up. And the gruff, unadorned and gently bluesy sound the Box Tops captured and rode to success in '67 was about to be replaced on the charts by a slicker, more polished and far less ambiguous one. As a result, this single went nowhere. But when released in June of '69, it served as one last reminder of the unmitigated greatness of Alex Chilton, the Box Tops' lead singer who was by then two years older, and who'd grown up a lot. After all, by the summer of '69 the guy wasn't a kid anymore. In fact, he was already on the verge of turning 18.
92. Kites are Fun
Free Design
1967
One day my Uncle Phil handed me an album on which he'd contributed a song. Told me it wasn't his cup of tea, but thought I might like it. The Free Design Sing for Very Important People featured two sides' worth or pop tunes targeting (as the title coyly suggests) kids. It turned out to be a mixed bag, but a few cuts were pretty good, and one in particular grabbed me and refused to let go. This one. I'd eventually learn the Free Design was actually a brother and sister duo from nearby Buffalo (Chris and Sandy Dedrick; soon to be joined by brother Bruce and, in time, other siblings as well). I'd learn too that Chris, a talented writer, composer and arranger, would emerge as a godfather of sunshine pop and profoundly influence generations of melody-obsessed songwriters and bands, including Beck and Stereolab. But of all the things I'd eventually learn about the Free Design, this is my favorite: entry #249 on this list, Never Gonna Find Another Love by The Sermon, a long-lost local hit by a long-lost local band from my hometown of Syracuse, was produced and arranged by Bruce Dedrick — and that, in fact, it's the Dedricks providing the intoxicating background vocals throughout the song's stunningly beautiful coda.

93. Polk Salad Annie
Tony Joe White
1969
The '60s pop charts were littered with heartfelt but deeply affected faux-Cajun' sounding records, most notably by those legendary Bay Area carpetbaggers, Credence Clearwater Revival. But this soulful and evocative little quasi-novelty hit, written and recorded by Louisiana favorite son Tony Joe White, was the real deal, right down to the Cajun' patois the guy effortlessly wraps around words and phrases like "carry," "tow sack" and "near everybody" like Spanish Moss on a bayou cypress. But more than that, while many head-bangers and classic rock freaks point to moments of bombastic caterwauling by the likes of Eddie Van Halen, Angus Young or Neil Schon as examples of great rock guitar; me, I'll take the devilishly understated six-string brilliance of this little gem, which for my money contains some of the finest and most evocative guitar work of rock's first full decade.

94. Don't Bring Me Down
Animals
1966
I've detailed in the past how Animals' manager Mickey Most, while in New York on the band's first tour of America, made a single call to the Brill Building and within minutes had himself three all-original, all-new R&B songs for the boys to record – songs that, by the way, the band's sawed-off little punk of a front man, Eric Burdon, apparently hated, believing them to be too "poppy" for his hard-core, blues outfit. Fortunately, cooler (and more musically astute) heads prevailed and all three songs eventually became not only fixtures in the band's catalog, but rock history. And my favorite of those has always been this slightly jazzy semi-hit from the astoundingly fertile brain trust more commonly known as the husband and wife team of Gerry Goffin and Carole King.

95. Moon River
Henry Mancini
1961
Think about it; a movie directed by Blake Edwards, written by Truman Capote and featuring an Audrey Hepburn in a simple black dress designed by Givenchy, sporting pearls, sunglasses and a rhinestone tiara hand-picked for her by Edith Head, and staring longingly into Tiffany's window on a sleepy 5th Avenue at sunup — while, by the way, a song by Henry Mancini and Johnny Mercer plays in the background. Forget Gone with the Wind. Forget West Side Story. Forget Casablanca and The Godfather. One could make a case that the opening title sequence of Breakfast at Tiffany's is the high water mark for 20th Century pop culture – and that (along with Ms. Hepburn's iconic black dress) this simple, beautiful and yet melancholy melody remains that scene's most timeless and indelible pop artifact.

96. It's Too Late
Bobby Goldsboro
1966
How great is this woefully under-appreciated and Bobby Goldsboro-penned slice of shimmering pop perfection? Many in my shoes might have deemed Goldsboro a persona non grata and unworthy of a place on such an ambitious jukebox, if only for the mind numbing, craptastic nature of his 1968 hit, Honey. But whatever gag reflexes that sappy, overwrought piece of pabulum may continue to trigger, I can't help it; its awfulness gets trumped, and then some, by the three-chord wonder of this terrific little finger popper from Roy Orbison's one-time lead guitarist.

97. Today I Met the Boy I'm Gonna Marry
Darlene Love
1963
This former non-hit (#39 on the charts) nearly got sucked into the dreaded overexposure vacuum that normally ensues when a great but long-forgotten pop song gets used in a hit movie (in this case, Steve Martin's wildly successful remake of Father of the Bride). But, fortunately, the one's second chance at 15 minutes of fame ended almost as quickly as its first, and it has since returned to its comfort level, if not its level of Spector-fueled culthood. Consider me a member of the cult, however, and I remain forever in love with not just this song's beautifully unexpected chord change just before its bridge, but, in particular, the way near the very end that the inimitable Ms. Love deliciously and coyly toys with the word "imagination" like a cat might play with a mouse just before swallowing it whole.

98. The Weight
Band
1968
Forget the great songwriting, the storied relationship with Dylan, and the unwitting role as godfathers of a genre that decades later would be embraced as Americana. What I have always loved most about the Band was that in Richard Manuel, Levon Helm and Rick Danko the group brought the brash, rebellious and still-wobbly America of the 19th Century to life, albeit with a 20th Century sensibility. Three different lead singers with three distinctly different voices — and all three representing three different facets of a country full of pioneering spirit and youthful bravado, yet one still working with its training wheels on. Manuel, the sadder but wiser seeker. Helm, the hardscrabble dirt-farmer destined to be gut-punched by history even as he's helping to write it. And Danko, the wide-eyed innocent constantly forced to navigate the rocky waters between hope and despair. And in this one song, those three perfectly less-than-perfect voices come together in a way that can still send chills down my spine. In fact, if the best history books are merely collections of well-told stories, they could teach an entire master course in U.S. History using little more than this odd little parable and the very first single released by, arguably, the single most culturally and musically significant American band to ever count down a song.

99. Marie's the Name (of His Latest Flame)
Elvis Presley
1961
Look, I respect to no end the greatness of Del Shannon. But to understand why Del Shannon is still Del Shannon, while Elvis is the King, one need look no further than the two men's take on this R&B nugget. In the hands of the former it's a wonderful recording. Same lyrics. Same beat. Same rockin' vibe. But in the hands of Elvis there is suddenly, I don't know, magic. Certainly, much of that has to do with the quality of the production and musicianship, which on Elvis' version is cleaner, crisper and, let's be frank, superior. But what separates the two is more than mechanical. It's as though as a singer Elvis understands this Pomus & Schuman gem in a way Shannon does not. And as a result he clips the lyrics and his breathing so that they sync up perfectly and become one with the song's driving bum-bum-bum…BUM-BUM Bo Diddley beat. The difference is truly that oft-spoken but rarely seen difference between lightning and a lightning bug. That aside, however, this recording remains Exhibit A for those (like me) who feel that, for all those additional millions he helped Elvis earn and for all the mega-fame he helped the guy achieve, for having forced one of musical titans of our time to turn his back so utterly on his gift and prostitute himself in the pursuit of a few extra bucks (and what, in retrospect, turned out to be more prison than liberator), Colonel Tom Parker may just find himself spending eternity in a very cold, very dark place.

100. Mr. Bojangles
Jerry Jeff Walker
1968
The extent to which I abhor the preachy and syrupy covers of this iconic narrative tune from the likes of the Nitty Gritty Dirt Band, John Denver and Sammy Davis, Jr. is the extent to which I've always cherished Walker's raw and unfiltered original (even with the strings). I remember buying Jerry Jeff's version on 45 one rainy Saturday afternoon when I was 13 years old and still in a cast from a broken leg suffered in Pop Warner football. I remember too that the single was on ATCO Records and was produced by some guy named Tom Dowd. I took that 45 home with its yellow, black and white label and must have played it a hundred times the first week alone. Mr. Dowd's simple production and Mr. Walker's thin but earnest voice spoke to me for some reason and the two seemed to conspire to open up my young mind to musical possibilities that, just maybe, I had never realized existed before. And, if only for that reason, this one will always hold a special place in this aging Boomer's music-loving heart.

101. Just Like Romeo and Juliet
Reflections
1964
A terrific recording from early '64, yet one that over the years has been almost criminally abandoned and left by the roadside. Sung by an otherwise forgettable and squeaky clean doo-wop outfit from Detroit, this ballsy, juking, rocking number was a whole lot edgier than your garden-variety pop tune and had way more going for it than so many of its contemporaries. That's why, while it climbed to #6 on the pop charts that March, it moved even further up the R&B charts, inching its way all the way up to #3. In fact, I still can hear this one and find myself wondering what it might have sounded like in the hands of a young Bruce Springsteen and his E Street cronies in those days when the boys were schlepping their equipment around in vans, working clubs and roadhouses, and hustling gigs and tip money up and down the Jersey Shore.

102. Poor Side of Town
Johnny Rivers
1966
I often cringe whenever I hear some critic tossing about the term "a perfect pop song." What does that mean anyway; a perfect pop song? But I have to be honest, if there was any song on this list about which I'd be tempted to use that bit of verbal shorthand, this just might be it. The recording's arrangement, its strings, its flute, its luscious background vocals (thanks to Darlene Love and the Blossoms), its simple yet stunning melody (composed by Rivers himself), its uncanny musicianship (including drummer Hal Blaine's groundbreaking use of the hi-hat that would impact pop music for decades), and its production in the hands of the godfather of the California Sound, Lou Adler; it's all there. Hell, if this one isn't the perfect pop single, it's damn close.

103. Soul and Inspiration
Righteous Brothers
1966
A fabulous recording that should have signaled a new, fruitful chapter in the duo's career but instead marked the end of the boys' run as blue-eyed superstars. Because while it was the first 45 Bill Medley and Bobby Hatfield issued after ridding themselves of whack-job, Phil Spector, and was a single that featured something of a kissin' cousin to Spector's Wall of Sound, Soul and Inspiration was also the very last Top Ten hit for the Righteous Brothers (or at least the last before they re-emerged as something of a nostalgia act a decade later and began playing out the string at state fairs, casinos and other Boomer hot spots.) Regardless, I've always loved this sappy, but wildly romantic gem and will remain to the day I die one big, fat sucker for it.

104. Only in America
Jay and the Americans
1964
A few years back, a different song by the same name, this one by country duo Brooks and Dunn, became an anthem for millions of George W. Bush supporters in the wake of 9/11. But a half century earlier this spicy little beauty, a non-hit for Jay and the Americans in the summer of '64, was embraced as an anthem, but for a very different reason and by a very different sort of American; the Cuban refugee who left everything behind and risked life and limb to flee the island and build a new life in a new country. But this tune's title became more than some ideological rallying cry for those thousands of Cuban immigrants. It became their go-to phrase and the very first words many would ever speak in English with any level of fluency or confidence – words, as one might expect, often spoken with a big, hopeful smile.

105. On Broadway
Drifters
1963
No question, my favorite TV commercial as a kid was an old black and white PSA for a public service that used to be known as Radio Free Europe. In it, a young German is seen walking through the back streets of West Berlin as an announcer extolls the virtues of RFE and its mission of bringing hope (along with messages of liberty, freedom and self destiny) to millions living in oppression behind the Iron Curtain. Then, near the end, you watch the man climb a dark staircase, open a door, walk into a small, dingy studio, put on a headset, adjust a microphone, and lean in. He then speaks in his native language words with no meaning to anyone incapable of understanding German. But as he lifts the tone arm of a nearby turntable and sets it down on the 45 spinning next to him, you hear him utter after the briefest of pauses (and in the thickest of accents), "Undt Drifters…On Broadvay" – at which point this stunning little gem starts up and continues playing as the Radio Free Europe logo slowly appears onscreen. The spot moved me then and, frankly, just the telling of it gives he chills me even now.

106. Kicks
Paul Revere and the Raiders
1966
Pure and simple, one of the most consistently and sublimely underrated rock songs of all time. Stunning guitar riff. Infectious hook. Driving organ. And great, great lead vocals by, likewise, one of the most underrated R&B singers of his time. And, oh yes, yet another Brill Building original written specifically for the Animals that got turned down cold by Eric Burdon, the band's mega-talented lead singer, and a guy who seemed to possess, arguably, not only the biggest Napoleon complex in the history of pop music, but just maybe the least developed musical instincts on record.

107. We Gotta Get Out of this Place
Animals
1965
Speaking of rallying cries, this recording became an important but unlikely one for a most unlikely group of people in a most unlikely hellhole of a place. Originally evocative of the dusty, grimy and smoke-choked city of Newcastle, the soot-stained hub of England's coal mining region where the Animals cut their teeth, a few years later this bluesy Brill Building nugget would emerge as personal favorite (if not the primary mission) of scores of tired, frazzled and mud-covered American GIs in the fields, rice paddies and jungles of Southeast Asia when the geopolitical, bureaucratic and military cluster f*ck the rest of the world would come to know as the Viet Nam War officially crossed over and moved from the absurd to the sublime.

108. Shape of Things to Come
Max Frost and the Troopers
1968
An almost mind-numbingly naive and time-specific micro-sliver of pop history, but the only saving grace from one of the worst movies ever made, Wild in the Streets, an absurd, youth fantasy full of cardboard characters in which federal law is radically changed so that it has become illegal to be 30 or older (as in, "never trust anyone over 30.") This semi-breakout hit (#22 on the charts) from the movie was actually sung and played by a handful of L.A. studio players, but credited onscreen to "Max Frost and the Troopers," Frost being the film's central character who, on the strength of his rock star status and the all-new 18-year old vote, gets elected president and begins orchestrating the change. But while the movie had the shelf life of day old tuna, the song it launched so many summers ago has somehow managed to hold up remarkably well.

109. Looking Through the Eyes of Love
Gene Pitney
1965
The great sportswriter Red Smith once said famously of his craft: "There's nothing to writing. All you do is sit down at a typewriter and open a vein." The same might be said of singing. And for me, no singer (or frankly no song) in the '60s embodied Smith's idea that an artist leaves small traces of himself on the canvas any better than this wildly dramatic recording (and flop of a single) from the summer of '65. And I gotta be honest; when the whole affair suddenly changes key near the end in anticipation of the song's coda and Pitney reaches deep within himself to ramp up the goose bump factor and drive his point home one last time, I can't help it. I simply melt and find myself begging the guy for mercy. After all, even a card-carrying, dyed-in-the-wool cynic like me has a breaking point too, you know.

110. Magic Town
Vogues
1966
A long-forgotten gem from that "big, cruel city" school of '60s-era hits that included other pearls of urban lament like We Gotta Get Out of this Place and On Broadway. And while it may sound silly to some, given heavyweight teams like Lennon & McCartney, Jagger & Richard, Rogers & Hammerstein, Bacharach & David, Lerner & Loewe, and George & Ira Gershwin, but I put this one's composers, Barry Mann and Cynthia Weil – two New York kids who met as talented but low-level Brill Building grunts, fell in love, got married and started composing exclusively with one another – in the rarified air occupied by those other duos. Why? Well, for starters, see every entry above, stretching all the way back to #103? Well, every one of those eight songs is a Mann & Weil original. So, at least by my thinking, if Barry Mann and Cynthia Weil don't deserve to be mentioned in the same breath as those more celebrated, historic and critically lionized songwriting teams, they certainly deserve to be in the same conversation.

111. I Want Candy
Strangeloves
1965
The Bo Diddley beat meets teenage suburban narcissism (and a little bit of street corner attitude) to give rise to power pop punk. A driving, spiky but otherwise harmless rocker of a 45 that, had it not been covered with a perfect blend of deference and dissidence by '80s curiosity Bow Wow Wow some two decades later, might have fallen through the cracks entirely. But rather than talking about this original version, let's focus on the band who wrote and recorded it; three New York studio geeks who, wanting no part of touring, wrote an back story for themselves that freed them from the rigors of having to travel, tour and make guest appearances. The three, with their tongues clearly implanted in their cheeks, claimed to be Australian sheep farmers Giles, Miles and Niles Strange who, after having invented a radical new method of sheep crossbreeding, had become multi-millionaires; a stroke of good fortune that allowed them to give up farming altogether, learn to play instruments, and start a rock band. While I'm tempted to say you can't make this stuff up, that apparently was exactly what happened here.

112. I Fall to Pieces
Patsy Cline
1961
Every Friday my senior year in college I used to make extra cash by tending bar on Friday nights at the Polish Falcon Club on Rochester's North Side. Friday night was ladies bowling league. In addition to making countless Canadian Club Presbyterians for those lady keglers (a "Pres" being a small highball glass filled with a jigger of whiskey and topped by a mix of ginger ale and club soda, a concoction I learned those women began drinking as teenagers in the old country when war rationing forced them to cut back not just on brown liquor, but also ginger ale, by adding seltzer), the biggest part of the job for me – me being the only man in the place with a pulse – was dancing with those spirited and slightly tips 40 and 50-something year old ladies to tunes on the jukebox; usually a polka, swing or slow number. And I don't think I ever danced to any one song any more than this one. So while I'll never forget I Fall to Pieces, especially because it led to all those dances with all those wonderful Polish war survivors, my real debt to this single is because it was the song that first introduced me to the singular greatness that is, was and will always remain Patsy Cline.

113. Ode to Billie Joe
Bobbie Gentry
1967
In the summer of '67, and with the heat and humidity draped over Central New York like a heavy, suffocating woolen blanket, as a 12-year old paperboy I used to hear this little beauty in my transistor as I delivered the Post Standard each morning.  And to my ears, it somehow sounded very much like the cicadas in the trees around me. In fact, at least for the six or seven weeks that Ode to Billie Joe received regular airplay, Bobbie Gentry's ever-so mysterious hit about two kids, a bridge, a river, and a young man who kills himself by jumping off the former, it sounded exactly how those steamy, smoldering, fry-an-egg-on-the-sidewalk days felt. Now as an adult, on such sweltering days at the peak of summer whenever I happen to listen to the chorus of cicadas in the trees overhead, I'm not nearly so naïve. I know better. These days, at least to me, they sound just like Ode to Billy Joe.

114. Caroline, No
Beach Boys
1966
An unlikely single from the poster child for troubled genius; here stripped bare and left standing alone center stage, emotionally naked and vulnerable. With this brief, understated coda to his lush masterpiece of teenage angst, Pet Sounds (a single made without his brothers or the rest of his band, strategically placed as the final song on Pet Sounds, and released on 45 with a label that listed the artist as simply, "Brian Wilson"), much like Clint Eastwood did with his lyrical, sparse and deeply personal masterwork, Unforgiven, Caroline No remains a haunting, shimmering, gut-wrenching example of an American myth, if not a full-blown male ideal, being debunked and ripped to shreds by the very guy who helped create it.

115.  Ferry Cross the Mersey
Gerry and the Pacemakers
1965
When I was studying in London my junior year, I remember late one Saturday afternoon taking the few pounds I had tucked away, renting a small motor bike and tooling through the grimy, working class neighborhoods just west of my upscale Georgian townhouse. And as I drove through the gloaming and watched all those Londoners heading home in anticipation of the evening, dusk inching its way toward dark, for some reason the first few plucky notes of this beauty suddenly popped into my head. And for the length of time it took this tune to play itself through in my mind's ear, I looked around and found myself utterly transported through space and time, flown there on the wings of what years later I would realize was, perhaps, the most vivid and compelling marriage of song and circumstance I would ever know in my life.

116. Sunny
Bobby Hebb
1966
The son of two blind musicians, Hebb grew up in the poor, black section of Nashville a song and dance prodigy who began performing with his older brother at the age of four. Then on November 23, 1963, the young man had two of the most important men in his life violently taken from him on the same day, his president and his big brother. So as a means of coping, Hebb sat down and wrote this positive, hopeful and almost disarmingly poetic song within hours of the second murder. And while it became a huge hit when released some three years later, for some reason it has since fallen by the wayside and been all but forgotten by pop culture. But to listen to this category-defying jazz/soul/pop classic from early '66 today is to realize it remains somehow both timely and timeless; as fresh sounding as anything on contemporary radio and yet a song that somehow seems to thumb its nose at the very concept of time (and, for that matter, type). But all that aside, seriously, where does one go to even find a record like this anymore?

117. Can I Change My Mind
Tyrone Davis
1968
The stunning entry at #116 by Bobby Hebb was produced and arranged by a long forgotten producer/songwriter from Philly named Jerry Ross, who, if he wasn't one of the most under-appreciated behind-the-scenes guys in the annals of pop music, the producer of this 45, Carl Davis, was. Because while Ross wrote and/or produced hits for Hebb, Keith (98.6), Jay and the Techniques (Apple, Peaches, Pumpkin Pie), Jerry Butler (Let it Be Me) and Spanky and Our Gang (Sunday Will Never Be the Same), went offshore to discover the likes of the George Baker Selection (Little Green Bag), the Shocking Blue (Venus) and Desmond Dekker (Israelites), and hired future TSOP kingmakers Thom Bell, Kenny Gamble and Leon Huff while they were still kids, Davis' impact was nearly as formidable. As the architect of the "Chicago Sound" of '60s soul, Davis produced any number of larger-than-life 45s throughout the decade, including hits for Gene Chandler (Duke of Earl), Barbara Acklin (Love Makes a Woman), Major Lance (Monkey Time), Jackie Wilson (Higher and Higher), the Chi-Lites (Oh Girl) and a pair a Tyrone Davis beauties, this one and an even more successful follow-up two years later (If I Could Turn Back the Hands of Time).

118. Theme from Bewitched
Steve Lawrence
1964
Laugh all you want, but this unknown, overlooked and/or derisively dismissed flop of a single from '64 (and BTW, can something really be considered a flop if it carried little or no expectations to begin with?), which is basically a '60s TV theme sung by a '50s crooner in a style that owes everything to the big-band sound of the '40s, is more than just a swinging arrangement of a pedestrian tune. It's a flat-out stunning recording that, despite never having made even a ripple of impact on the charts, is far greater than the sum or its parts, more musically compelling than you realize, and far more worthy of a spot on this list than most would care to admit. Don't believe me? Listen to this 2-minute finger-popper, a sassy, and proudly (even defiantly) anachronistic pearl of a single, with both an open mind and honest heart and then tell me, if you can, exactly which of the above contentions is not true.

119. It's Now Winter's Day
Tommy Roe
1967
Take it from one of the few who actually went out, plunked down the hard-earned 97 cents, and paid cold, hard cash for this baby during the winter of '67, there was nothing like hailing from one of the coldest, dreariest parts of the country, going downstairs to your parents' finished basement on a snowy winter's day, turning on the record player and lowering the tone arm onto this pretty and affecting but otherwise non-hit of a 45 about the untold possibilities that arise when a pretty girl and her perfume meet a young man and his crackling fire to inspire thoughts of adulthood in a blossoming but otherwise clueless, bike-riding, baseball-loving and George of the Jungle-watching 12 year old.

120. Heartbeat
Gloria Jones
1965
Much like the Walker Brothers had to go to England to become stars, so too Gloria Jones was forced to leave the U.S. to seek fame and fortune abroad. But while she made something of a name for herself in Britain, her releases here never amounted to a hill of beans. Her 1964 single, Tainted Love, for example, earned her some acclaim and sold a few copies in England, but never came close to hitting in America – until, that is, it was covered some two decades later by British new wave group, Soft Cell, and became a sensation. And this organ-rich little rocker (which was split in half and released as two sides of the same single) did little on either side of the Atlantic despite being covered multiple times. Which is odd, because I listen to it today and I can't help but feel it is one of the most powerful and driving R&B recordings ever made – this from a nice girl from Ohio who once followed her dream overseas, who met and fell in love with a budding glam rocker named Marc Bolan of T Rex, who married the guy and bore him a son, but who found herself ostracized and forced to flee her adopted homeland when one evening after a night of out in London she got behind the wheel of their family car, accidentally skidded out of control, and woke up amid a sea of sirens and lights to realize the father of her son had been thrown from the passenger seat and killed instantly.