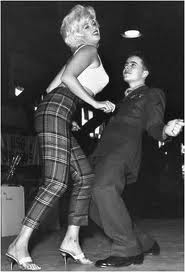 The third of ten installments of 30 songs for inclusion on one man's imaginary Desert Island Jukebox, one dedicated to the single most eclectic ten years in pop music history.
Desert Island Jukebox: Part 1
Desert Island Jukebox: Part 2
Desert Island Jukebox: Part 3
Desert Island Jukebox: Part 4
Desert Island Jukebox: Part 5
Desert Island Jukebox: Part 6
Desert Island Jukebox: Part 7
Desert Island Jukebox: Part 8
Desert Island Jukebox: Part 9
Desert Island Jukebox: Songs 26 thru 30
Desert Island Jukebox: Songs 21 thru 25
Desert Island Jukebox: Songs 16 thru 20
Desert Island Jukebox: Songs 11 thru 15
Desert Island Jukebox: Songs 6 thru 10
Desert Island Jukebox: Songs 1 thru 5
211.  Ruby Baby
Dion
1963
I just love this one's swagger. Yet, to be honest, until Dion released this little Pomus/Shuman gem with all its attitude, style and finger-poppin' maleness, I had always considered him little more than just another '50s doo wop singer trying to matter in a decade after his time. But you know what? I was wrong. So were a lot of people. Dead wrong, in fact.  Dion was cool.  And so was this single – which I'll always remember was somewhere near the top of my stack on Laurie Records.

212.  In My Lonely Room
Martha and the Vandellas
1964
Yet another reason I will go to my grave believing that of all Motown's acts, Martha and the Vandellas not only were consistently given the best material to record by the great songwriting team of Holland-Dozier-Holland, but that one of the great mysteries in the history of pop is why the Supremes and not these girls became the iconic girl group of the decade. This fabulous single, released three months before Reeves' clarion call to kids from coast to coast, Dancing in the Street, never got any higher that #44 on the charts. Regardless, it remains one of my favorite Motown recordings ever.

213.  Every Day I Have to Cry Some
Steve Alaimo
1963
This one has almost entirely fallen through the cracks of time, yet it's always remained one of those rarities for which I will stop everything to listen. I would find out years later that Alaimo, a Chicago boy who later moved to Miami, would leave a more profound mark on the landscape when, as a producer in South Florida in the early 70s, he opted to release Timmy Thomas' cult-worthy Why Can't We Live Together accompanied only by a Hammond organ and a cheesy low-tech drum machine – a decision that took an otherwise pedestrian soul song and helped turn it into an all time classic.

214.  Goin' Down
Monkees
1967
One day in the studio the boys were apparently fooling around with Mose Allison's jazz-flavored homage to his native Mississippi, Parchman Farm, when they collectively started coming up with nonsense lyrics and riffing on its basic melody and musical structure.  In time, what started out as playful fun turned into one of the hippest and most unique songs they would ever record, one capable of holding its own against some of the era's most ambitious album tracks.  And when one day I turned over my copy of Daydream Believer and played what I found on the B side, not only did my opinion of the Monkees (and singer Mickey Dolenz) change forever, but my 12-year old world became a slightly bigger place.

215.  No Fair at All
Association
1967
A guilty pleasure, I admit, but this underrated little nugget from one of the greatest vocal bands of all time makes this list less for what it does in the first two-thirds of its running time and (like so many of these 300 amazing little tunes) more for the magic it makes happen in its final third.

216.  Don't Talk to Strangers
Beau Brummels
1965
True story; the Beau Brummels picked their name because they wanted to be next to the Beatles in record bins. The good news is the strategy worked. The bad (and sadly ironic) news is the San Francisco band found itself caught up in the Beatles' sway and as a result was never viewed as original — just another group of Yanks trying to sound British and cash in on some quick fame and fortune. Yet the Beau Brummels managed to marry the jingle jangle sound of the Byrds, Hollies and Searchers with harmonies that were moodier, edgier and yet every bit as compelling to form a sound that blew my mind as a kid and, frankly, still manages to sound fresh today.

217.  Monterey
Eric Burdon and the Animals
1967
I never thought of myself of a sucker for the electric sitar – hell, I'm not sure I've ever seen an electric sitar – but I realize this is maybe the second or third song on this list here almost exclusively on the basis of that one instrument.  So, while I have always been crazy about Eric Burdon's voice, and have a genuine soft spot in my heart for the Summer of Love (the apex of which was, by all accounts, the Monterey Pop Festival), honesty compels me to admit that at the end of the day it's this song's terrific sitar that earned it a spot forever on the jukebox of my mind.

218.  Birds of a Feather
Joe South
1969
As a kid, to me there were always two romantic rock 'n roll stereotypes; the group of scruffy kids manhandling their instruments while trying to collectively channel their teenage angst in some garage somewhere, and the misunderstood poet/rebel/loner with a 6-string slung over his shoulder – the boy, if you will, and his guitar.  Joe South was always one of the latter for me – in spades, in fact – and this is the song that turned me onto his ferocious talent, a single that I went out and bought right away and then played over and over, and a record whose fabulous guitar hook I believe even now should have made it something it unfortunately never became; a hit.

219.  Fingertips
Stevie Wonder
1963
Arguably, the finest live recording of the decade. Originally a showcase piece for the bongo and harmonica talents of "Little" Stevie Wonder, the high-energy 45 was a jaw-dropping exercise in musical virtuosity recorded as part of a "Motortown" Revue at the Regal Theater on Chicago's South Side. It was then broken into two parts and released as the A and B sides of the same single. And while there's a great backstory here, I'll save it for another time. But I will tell you this; those powerful drums you hear on the record are being played by a young, suave, wanna-be crooner who'd just stepped off the Greyhound in Detroit.  A comet across the nighttime sky named Marvin Gaye.

220.  From a Jack to a King
Ned Miller
1962
As a country purist, I'll admit to liking my country as raw, pure and unadulterated as a jar of home brew. And maybe that's because my first taste of the stuff wasn't the hybrid southern rock of the Allman Brothers, the dewy Americana of the Band, Willie and Waylon's Outlaw Country posturing, or those dozens of Grateful Dead covers I used to listen to in college with a towel jammed under the door. It was the incredible run of crossover country hits I grew up with in the early 60s, some of which had a real pop feel to them, but a number of which – like this one – were unflinchingly hardcore.

221.  Theme from The Endless Summer
Sandals
1966
In June of '66, almost as school was letting out, a documentary movie hit the theaters in Syracuse about, of all things, surfing.  The sleeper film became an unexpected summer hit and played for months, particularly on the drive-in circuit. Later that year, with summer now over and school in session, I remember being at the Economy Book Store one day when I looked up and saw a poster of the movie's iconic artwork. I bought that poster, took it home, and hung it on the ceiling above my bed, where it stayed until I went away to college.  But in the meantime, it warmed my cold nights, fueled my growing sense of wanderlust, and taunted me with the promise of something the 11 year old in me always wanted to believe existed – and in a real way still does.

222.  It's My Life
Animals
1965
The first time I saw Bruce Springsteen live, I'll never forget the intro to his take-no-prisoners cover of this one, during which he told about coming home after a night out, only to find his abusive old man sitting at the kitchen table alone in the darkness, his cigarette glowing and his body reeking of whiskey. The Boss then – the song's brawny bass line slowly starting to throb beneath him – segued into this gem, and in doing so gave it his tacit seal of approval.  Not that I ever needed such a thing when it came to what I believe constitutes a great piece of pop music, but I have to be honest, it was beyond comforting to discover that no less than the Pied Piper of Freehold shared my belief that the Animals' It's My Life is, was, and will forever remain one of the finest rock 'n roll recordings ever committed to vinyl.

223.  My Back Pages
Byrds
1967
With six already in the can, David Crosby apparently balked about the Byrds putting their stamp on yet another Dylan tune, expressing fear that they'd soon become little more than a cover band. For that reason, he initially wanted no part of My Back Pages.  And while the Byrds would go on to record a total of 13 Dylan covers, this would not only be the best of them (and their last Top 40 hit ever), it was perhaps the song that really opened people's eyes and ears and revealed, lyrics aside, what an astounding and downright beautiful sense of melody its composer possessed.

224.  With a Girl Like You
Troggs
1966
If you don't think rock 'n roll was once the land of opportunity for any kid with a dream, consider one Reginald Ball, a not-so-handsome, nasally brick layer with pasty skin and bad teeth who taught himself to play the bass, grew his hair long, changed his last name to (of all things) Presley.  And while I admit to having heard Wild Thing enough for ten lifetimes, I will defend to the death its rightful place in the pantheon of great rock singles. But this one was always my personal favorite of the Troggs, a Reg Presley original that captured the guy's endearing mix of innocence, confidence and goofiness like no single his band ever released.

225.  Mr. Businessman
Ray Stevens
1968
Back in a day when it seemed even house pets were searching for deeper meaning, for many pop songwriters, working class drones, bus riders, and just about any rat in the race were like fish in the proverbial barrel. But while this one starts off all cynical and self-righteous, about halfway through it starts talking about things like the fragrance of roses and the music of children's laughter. And at that point, like Dickens' Ghost of Christmas Yet to Be, it offers its subject just a glimpse of life without him and asks, simply, that he draw his own conclusions.  "When they take that final inventory, yours will be the same sad story.  Everywhere, no one will really care. No one's more lonely than this rich important man.  Let's have your autograph, endorse your epitaph."  It's still, after all these years, a great, great song.

226.  The River is Wide
Grass Roots
1969
The Grass Roots were the Julie Andrews of Top 40 radio; conspicuously talented, wildly successful, maddeningly consistent, and yet utterly incapable of engendering anything even remotely resembling passion.  It's not like anybody ever loved the Grass Roots, nor did anyone ever race out to buy the new Grass Roots single because they had to have it. But that does not mean the band didn't release a few absolutely wonderful sides; none of which, as things turned out, would end up amounting to anything more than marginal hits.  Case in point.

227.  Baby You Got It
Brenton Wood
1967
Not the biggest hit, but this breezy and long lost soul gem might be one of my two or three favorites songs of its type in the 60s – and given the spate of timeless soul classics being churned out in that day and age in such old school funk/soul hotbeds as Chicago, Philadelphia, Memphis, Muscle Shoals and Los Angeles, that, my friends, is saying something.

228.  Itchycoo Park
Small Faces
1967
If Steve Marriott had only done two pieces of vocal work in his life – singing lead on this cherry nugget released in the Summer of Love and absolutely tearing apart Humble Pie's cover of I Don't Need No Doctor, which was recorded live at the Fillmore a few years later – he would still be, in my mind, one of the greatest and most underappreciated singers in the history of rock 'n roll.

229.  If I Were a Carpenter
Bobby Darin
1966
I simply don't have the space or time to write everything I'd like to about the unrealized greatness of Darin. Let me just say the Kevin Spacey bio-pic on him completely missed the point. And that is this; the young man with the rheumatic heart and walking death sentence always believed he was in a race against time to become the next Frank Sinatra. What he didn't realize until it was too late is that what he should have been racing to become was the first and only Bobby Darin. This beauty, recorded after he'd retired, moved to Big Sur and holed up in a trailer, ditched his toupee, canned his Vegas persona, and taught himself to play the acoustic guitar and harmonica to better explore the music of Dylan, Tim Hardin, John Sebastian and any number of the day's hottest young folkies, is just one example of the great music he might have made had his heart not eventually quit on him.

230.  Let's Dance
Chris Montez
1962
Back when John Landis used this one as the soundtrack for the food fight scene in "Animal House" I nearly lost it to the masses.  Fortunately, the song quickly and quietly receded back into shadows of time where it remains to this day a driving and largely dismissed sliver of pop greatness from a simpler day and age when, at least for kids, dancing was as much a means of self expression as hair and dress would become just a few years later.

231.  Society's Child
Janis Ian
1967
The most unlikely Shadow Morton record ever pressed in that it swaps out the producer's trademark broad and often cheesy brand of camp for (lack of a better term) a very real and earnest sense of social gravitas. Artie Butler told me once that the mercurial Morton had heard in his mind's ear both a harpsichord and an organ on Society's Child, but didn't have the cash or the inclination to hire any more musicians. So he set up the studio with both keyboards near one another, found Butler, who'd arranged the tune, a chair on wheels and then lubed the hell out of it.  He then had the young keyboardist glide silently back and forth between the harpsichord and the B3 to play both in real time as the sheet dictated.

232.  Over You
Garry Puckett and the Union Gap
1967
Few bands in the 60s were easier to hold at arm's length than this faux-Civil War outfit from, of all places, San Diego. (And maybe the fact they came from such an oddly disaffecting town is at least part of the reason why they engendered such little passion in me.)  And even now, I listen to this truly pretty record – the only Gary Puckett tune I liked at all – and believe it only underscores a point that seems less about this song than its arrangement. That is this; I have always been, and always will be, a big fat sap when it comes to the plaintive, mournful and utterly hypnotic sound of an oboe in a pop tune.

233.  Leaving on Your Mind
Patsy Cline
1963
My friend Jeff, a talented photographer, arts administrator and, as it turns out, filler-outer of government forms in triplicate, once came into the bar with one such form he'd received in the mail that day. It was the official form for anyone seeking to nominate an individual for a U.S. postage stamp.  As I was knocking back my beer, this long-lost Patsy Cline gem suddenly popped in my head – my favorite of hers, in part because it hadn't been played to death. It was probably 1983, two years before the big-budget Jessica Lange bio-pic on Patsy and well before the late singer would find herself rediscovered by yet another generation.  So after a few moments of convincing him Patsy Cline would be the ideal candidate for stampdom, we ordered dinner, had another round, then proceeded to sit at the bar and ply Jeffrey's skills to attack that form in earnest (and triplicate).
 234.  "Je T'aime…Moi Non Plus"
Serge Gainsbourg and Jane Birkin
1969
Perhaps no song on this list needs less supporting narrative than this one. Not only do Birkin's vocals (such as they are) speak for themselves, but the melody is a spot-on invocation of the era, a period in pop culture that was utterly consumed by anything Euro and even remotely exotic. But perhaps my favorite element of this one – and for me the most reflective of the free loving/anything goes decade in which it somehow emerged as a minor hit – is the literal translation of its title;  "I Love You…Me Neither."

235.  A Must to Avoid
Herman's Hermits
1966
Director Arthur Lubin – the fertile mind behind such delicious nuggets of pop culture arcana as the original Phantom of the Opera, five early Abbot & Costello features, the Francis the Talking Mule franchise, and the hit TV series, Mr. Ed – was hired to direct a film in which one of its stars, Peter Noone, would sing the title song. This was that song. At some point, though, the producers wisely decided to rename their teen movie Hold On. After all, it's probably never a good idea to tempt fate and to name a movie – any movie – you know, A Must to Avoid.

236.  The Hunter Gets Captured By the Game
Marvelettes
1966
Berry Gordy reportedly hated this recording; or at least hated its commercial prospects.  And for that reason, by many accounts he wanted to kill it. But composer and producer Smokey Robinson fought the Motown founder and threatened to fall on his sword if Gordy did not press, distribute and promote his new song with the Marvelettes. Turns out they were both right, because while the record failed to climb any higher than #87 on the charts, to this day The Hunter Gets Captured by the Game remains one of the freshest, most innovative and most unexpected pleasures in the Motown catalogue, not to mention a deliciously jazzy tune that I've never grown tired of hearing.

237.  A Ray of Hope
Rascals
1968
Like so many pop artists late in the decade, the Rascals seemed to feel almost obligated to start laying down tracks with a clear sense of conscience and a strong social message. And while that was all well and good, and many of us went along for the ride, truth be told those later message songs paled in comparison to the Rascals' earlier, light-and-breezy pearls of blue eyed soul.  The one notable exception is this little vinyl slice of heaven, one of those message tunes that was good then but somehow managed to get even better with time.

238.  Anyway You Want It
Dave Clark Five
1964
In truth, even as they were spewing hits during the initial wave of the British Invasion like water from a fountain, I never much liked the Dave Clark Five. I was always a Kinks, Animals and Hollies man – while embracing (to a lesser degree) England's other usual suspects; the Beatles, Stones, Who, Zombies and Searchers. The DC5 seemed too well scrubbed, and their records too calculated and even mechanical.  This high-energy kernel of power pop, however, which came late in their short run as hit-makers and (as hard as it is to imagine now) challengers to the Beatles, would remain one of the notable exceptions.

239.  Little Red Book
Love
1966
Forget rock star; Love front man Arthur Lee should have been a legend, instead of the footnote he now is. A black man in the largely white world of hard rock, he was a mix of the alluring and the combustible; part Jimi Hendrix and part Jim Morrison, a sensual, sexual, slithering life force who, if he had ever found himself in the same room as Morrison, probably would have quickly removed all doubt as to who the real Lizard King was. Given that, when you hear this one today, and you listen to Hal David's lost and lonely lyrics (Burt Bacharach wrote the music), while trying to wrap your brain around the fact it's Lee singing them, you're left with one inescapable conclusion: whoever the young lady is who broke this guy's heart must be one hell of a woman.

240.  It Was a Very Good Year
Frank Sinatra
1966
In the hands of no other artist would this song have come anywhere near this list. Because sung by almost anyone else this slightly sappy tune would almost certainly have come off as trite and self-indulgent. But with Sinatra at the helm, it is (and has always been) a revelation; an autobiographical front row seat and a poignant blend of truth, melancholy, pride and just a whiff of whistling past one's own grave. It is as though the Wizard has thrown back the curtain and come clean to Dorothy about how proud he is to be the great and powerful leader of this place, but, likewise, how sad he is he can't trade it all to be young again, to be in Kansas once more, and to have his best days still out there waiting for him.