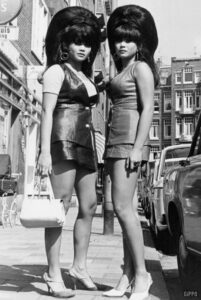 It all comes down to the final two.  For almost an entire year, I have been working on this list of my 300 favorite 45s of the 1960s, writing about each in a way that, hopefully reflected why it was important to me and/or why it remains musically or culturally significant.  But more than that, these were to the 300 singles from that remarkable ten year run that haven't been played to death on oldies radio and remain as fresh sounding to my ears today as they did nearly a half century ago — if not more so.
In a strange way, I'll miss this exercise.  But in another, it will feel good to finally have it in my rearview mirror.  As someone once said, "I hate writing.  I love having written."
Enjoy (and look for the final installment in about a week).
Desert Island Jukebox: Part 1
Desert Island Jukebox: Part 2
Desert Island Jukebox: Part 3
Desert Island Jukebox: Part 4
Desert Island Jukebox: Part 5
Desert Island Jukebox: Part 6
Desert Island Jukebox: Part 7
Desert Island Jukebox: Part 8
Desert Island Jukebox: Part 9
Desert Island Jukebox: Songs 26 thru 30
Desert Island Jukebox: Songs 21 thru 25
Desert Island Jukebox: Songs 16 thru 20
Desert Island Jukebox: Songs 11 thru 15
Desert Island Jukebox: Songs 6 thru 10
Desert Island Jukebox: Songs 1 thru 5
6. God Only Knows
Beach Boys
1966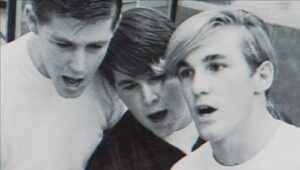 When first released it was an afterthought. In fact, when God Only Knows got pressed as a 45 in the summer of '66, it was as the B-side of Wouldn't It Be Nice. Columbia execs were utterly dismayed by Pet Sounds, Brian Wilson's ambitious but (in their opinion) bloated coming-of-age "concept" album. So much so, in fact, they demanded the band record and include the thematically out-of-place Sloop John B, just so the album would have at least one single-worthy cut.  As a result, they gave Wouldn't It Be Nice/God Only Knows little promotional support, causing it to become the first and only Beach Boy record released during their heyday to bomb, rising to no higher than #39 on the charts. But then an odd and wonderful thing began happening to the single's B-side. God Only Knows, which received virtually no airplay upon its initial release, slowly started to morph into something over the next four decades. In many of the "Best of" 20th century retrospectives that began emerging in 1999, the song didn't just appear, it dominated. Rolling Stone rated it the 25th greatest rock song of all time and Mojo rated it 13th. The Rock and Roll Hall of Fame honored it as one of its 500 Songs that Shaped Rock and Roll, while Pitchfork christened it the greatest song of the '60s. Meanwhile, Paul McCartney simply called God Only Knows "my favorite song of all time." Yet despite that, this one's here for one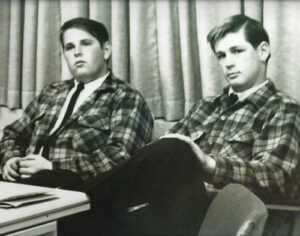 reason; because despite its mega-exposure and obsequious, almost embarrassing critical fawning, I still choke up whenever I hear it. Because when I listen to this masterpiece of emotion and pop brilliance, I do so with the understanding that its composer didn't write the greatest love song of his generation for a wife, a girlfriend, a schoolboy crush, or an idealized surfer girl. Nope. The troubled genius, who even in a crowd felt alone, sat down and wrote this pearl of a song to, for and about the one person who'd always been his rock; the light amid his own darkness. Brian Wilson wrote God Only Knows for his little brother, Carl, in whose strength and quiet dignity he found comfort and in whose voice he stood in awe.  In fact, after he himself had tried in vain to capture this song's joyous essence, Brian eventually just handed the lyric sheet to his brother and told him simply, "Here Carl, you sing it."

7.  Wichita Lineman
Glen Campbell
1968
He was a 6'6" athletic and handsome country boy from the rolling farmland south of Syracuse. She was a strong-willed, raven-haired Irish girl from that city's west side with a strong sense of family, a warm smile and a pair of deep-set, icy blue eyes. They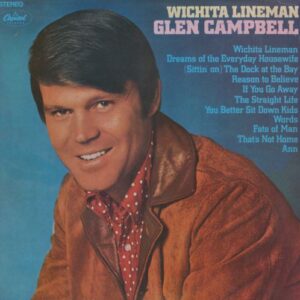 met and fell in love one day at tiny LeMoyne College, and despite some ups and downs, stayed married and smitten with each other for the rest of their lives. When my mom died in 1998 and one day my sisters and I decided to clean out her room, in the bottom drawer of her dresser we found a bag full of mementos, one of which was a yellowed, decades-old Valentine. It was from my dad, who'd passed away ten years earlier. I opened the slightly dog-eared card and in his handwriting saw the words, "I need you more than want you, and I want you for all time." A few years later I was living in Manhattan and one Saturday night ventured crosstown to the Upper East Side and Feinstein's, a tiny upscale cabaret on Park Ave. That night Jimmy Webb, who, as a kid from Oklahoma some 40 years earlier had moved west to L.A. where he wrote a handful of the greatest love songs of all time, was playing with Glen Campbell, who, as a kid from Arkansas had moved to L.A. and recorded the definitive versions of a few of those songs – including this one. In a tiny room that probably seated no more than a hundred, I sat front row center, my feet literally touching the small riser passing itself off as a stage. And what I beheld that night was one of the most amazing nights of music I've ever experienced. Afterward, as the men sat on stage and people came up and started sharing personal stories about what their songs and music have meant to them in their lives, I waited patiently. But as I waited, and as I listened, suddenly the story of how my dad – a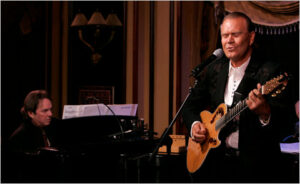 refreshingly uncomplicated but slightly guarded man who didn't lack emotions as much as he lacked the ability to consistently put them into words – borrowed from Webb and Campbell to distill his passion for his wife down to a single line, seemed like it could have been viewed by the two as just another story from just another guy. Maybe I was wrong, but who knows? So, instead, I walked up, stuck out my hand, first to Campbell, then to Webb, smiled, thought of that big country boy years ago, pen in hand, love in his heart, and a blank Valentine in front of him, and said simply, "Thanks, guys, for all the music. I just wish I had the words to explain how much it's meant to me."

8.  Sea of Heartbreak
Don Gibson
1961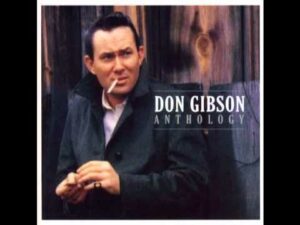 When Roseanne Cash told her father she wanted to go into the family business, he sat her down and started picking her brain about her appreciation of country music. And when he did, Johnny Cash found himself aghast at how little his own daughter knew about not only the type of music that he and his wife's family helped shape, but so many of the great country songs that predated her. So he began assembling for her a list of what he felt were the 100 essential country songs of the 20th Century, which he then gave to her (and which she still has). Years later, she would release an album she would title simply, The List, her take on a dozen or so of the songs her father turned her onto so many years ago, including this one, which she would record with one of her musical heroes, Bruce Springsteen. And while Roseanne's duet with the crowned price of working man's rock was terrific and earned her a well-deserved Grammy nom, it frankly paled in comparison to Gibson's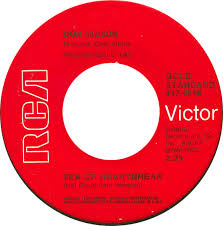 original, a recording I now realize I took for granted for far too long – until, that is, one day I sat down and really listened to it. The song – co-written by character actor Paul Hampton (who earned a measure of infamy for composing the title theme for "My Mother the Car") and longtime Burt Bacharach collaborator, Hal David – in Gibson's hands recalls that long-lost but classic era during which country artists could actually play to a pop audience while still remaining country to the core. (And by the way, speaking of great songs, classic country, pop music and lists, as I think about it, I guess my only regret is that I don't have the guts – or, frankly, the room – to rank Don Gibson's amazing Sea of Heartbreak even higher. Because a small part of me feels it may just be the greatest 45 the decade ever produced.)

9. Talk Talk
Music Machine
1966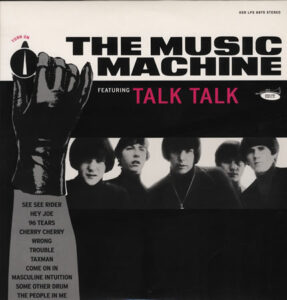 Years ago, legendary San Francisco Giants play-by-play man, Hank Greenwald, having grown tired of watching his hometown team boot ground ball after ground ball, once famously asked his listeners. "Fans, here's a riddle. What do the San Francisco Giants and Michael Jackson have in common? They both wear one glove for no apparent reason." The same could have been said of Sean Bonniwell, a doe-eyed folk singer from San Jose who did a 180, moved south to L.A., and dove headfirst into the budding rock scene as founder and lead singer of a short-lived comet across the nighttime sky known as the Music Machine. Among the things Bonniwell demanded his band mates do was perform in all-black and sporting one black glove. Sure it was shtick, but it communicated just menacingly enough the anger and frustration that spawned the group's blistering proto-punk kind of noise, a savagely raw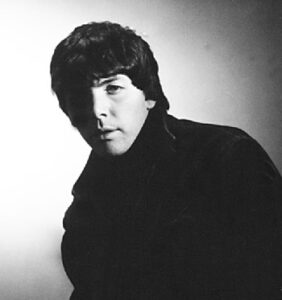 and almost primal music critics would soon be calling garage rock — a music that would in time engender both punk and grunge. Before Johnny Rotten and Sid Vicious, before Joe Strummer, before Iggy Pop, before Joey Ramone and Kurt Cobain, there was Sean Bonniwell, the unrecognized godfather of punk and grunge. And before the Clash, the New York Dolls, the Ramones, the Stooges, the MC5 and any number of bands, there was the Music Machine, five guys in black who set the wheels in motion for not one, but two music revolutions, leaving in their wake one of the angriest, most under-appreciated and yet brilliant rock songs of all time.

10. Neon Rainbow
Box Tops
1967
As a onetime night owl, for years this song served as the unofficial theme of my nocturnal prowling. But long before that, I'd fallen in love with it. As the follow up to the Box Tops' debut single, The Letter, this one tanked a month or so later. But for my money it was the far better recording. Sure, I loved The Letter, with all its rawness and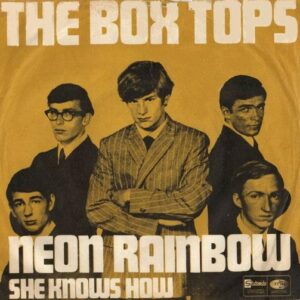 immediacy. And how could you not be blown away by Alex Chilton? But this one spoke to me in a way the other didn't, even if I didn't know why. The biggest difference is that the Box Tops played their own instruments on their first hit, while Memphis sidemen performed this one. That's why producer Dan Penn made the one sound like five kids in a garage and with the other created an aural painting and slice of urban life. And Penn truly pulls off a masterstroke in arrangement. Because to listen to this song's verses and chorus is to almost see the flashing neon on the taverns and darkened stores; a glow that warms even as it reflects off the cold and dingy streets. It's to feel the gentle stillness and crawl inside one of the solitary figures trudging silently through the night, looking for something, anything, but finding little but his or her reflection. But then comes Neon Rainbow's bridge during which Penn introduces a light and breezy keyboard at the very moment Chilton sings, "But in the daytime…" To hear that optimistic piano is to almost see the sun, if not feel its warming reassurance, a sensation that will stay only as long as the bridge lasts, but one that ends abruptly with the line, "…until the nighttime comes." And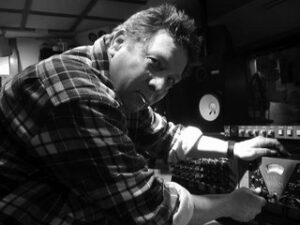 then, almost as if by magic – poof – the sun disappears and, once again, it's night. And once again it is dark and quiet and still. And once again the only glow you feel is that of buzzing neon. But like any night owl, you will not let yourself be defined by your endless quest for something you can't even define. No, you're going to be defined by your relentless sense of hope, a feeling that sends you out night after night into the rich darkness with a tired mind but open heart. That's the brilliance of the electric guitar that Penn introduces as this one, like the nighttime tableau it paints, begins to fade. To hear Neon Rainbow's closing and its gently muted six-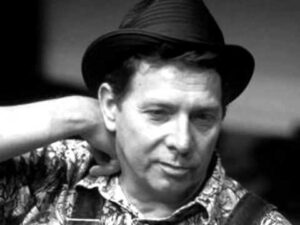 string, combined with the piano that Penn re-introduces, is to almost feel yourself leave the diner where you've nursed a cup of coffee too long and dutifully over-tipped the waitress. And it is to see yourself setting out into the dying night and heading east, where you look up and see the first few fingers of morning, watching as they gently cradle your face, all warm and assuring, reminding you that the night has passed and today is, indeed, a new day.