M.C. Antil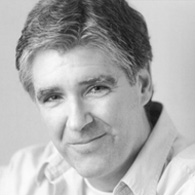 M.C. Antil is a Chicago-based writer with over 30 years experience as a marketer and communications strategist in television, professional sports and other highly competitive industries.
Antil began his career in the front office of the Chicago White Sox, under the tutelage of Hall of Fame owner, Bill Veeck.  During what he calls professional sports' "final days of innocence," Antil learned the business of baseball from the ground up.  Under Veeck, one of the most storied and innovative owners in history, the White Sox' front office was a family environment from another era, one short on cash and long on dreams; a workplace devoid of titles, teeming with colorful characters, and fueled by a seemingly limitless passion for the game.
When Veeck sold the White Sox in 1980, loyalty compelled Antil to look elsewhere for the next chapter in his career, a search that eventually led him to the fledgling cable television industry.  He joined NewChannels, a division of publishing giant, Newhouse.  Much like he learned baseball from the ground up, Antil's move provided him with a soup-to-nuts experience, and taught him not just the business of cable, but how to build, install and service the infrastructure that supported it.
It was during this time that Antil discovered he had a talent for writing.  Following his training period he was given a marketing position as a copywriter, and eventually won multiple awards for his radio and print copy.  His duties soon expanded and he went on to create a wide variety of documents, including op-ed pieces, speeches, position papers, press releases and annual reports – even skits for the annual Christmas party.  Then in 1992, when cable operators reached a point on the growth curve that mandated they focus on public relations, NewChannels turned to Antil to head up its PR department.
In 1994, after 14 years with Newhouse, he took a job with CTAM, a trade group in Alexandria, Virginia whose members include marketing execs in the cable industry.  His time at CTAM provided Antil another opportunity for professional growth, and allowed him to work side-by-side with some of the brightest marketers in television.  It was during this time he was first exposed to the concept of branding, and soon mastered both the art and the science of how to build and protect a powerful, well-respected brand.
In 1998, at the behest of CTAM board member, George Bodenheimer, who would eventually become president of ESPN, Antil joined the sports media giant as director of corporate communications.  Working out of the ABC offices in Manhattan, he served as a liaison between the Disney-owned network and the business media that covered it.  His particular area of focus was ESPN's financial dealings, including its brand extensions, ratings, strategic partnerships, and affiliate rates.
Eventually Antil grew tired of corporate life and on July 11, 2001 (two months to the day before the attack on the World Trade Center) he left ESPN to strike out on his own.  He was immediately given a column in CableFAX, a daily cable industry publication.  For six years, M.C. Antil's CableFolks profiled executives and offered readers a combination of news-making achievement and personal backstory.
At the same time Antil began working with a growing number of clients, serving as a strategic planner/wordsmith.  He continues to perform in this capacity today for a wide range of corporations and individuals representing a number of different disciplines, among them: hospitality, philanthropy, printing, fund-raising, professional sports and the law.
As a speechwriter, Antil has composed numerous addresses, including commencement speeches for the University of Virginia, Norfolk State University, Spelman College and the University of Illinois' School of Music and corporate addresses for such companies as Transitions Optical and pharmaceutical giant Novartis.  In the non-profit sector his work has been heard by groups as diverse as the Jackie Robinson Foundation, the NBA Players Wives Association and the Americans for the Arts.
And in 2008, Antil composed his highest-profile address to date; a stirring nominating speech by philanthropist Sheila C. Johnson at the Democratic National Convention endorsing Barrack Obama for President.
Now based in Chicago, Antil continues to labor away at a book he's trying to finish, continues to dabble in an early love, acting, and continues to operate Santa 1-on-1, a business he founded in 2003 which every Christmas arranges for hundreds of phone calls from Santa Claus to kids across the globe.