Among a few of the other many deaths of 2018; a dozen or so lives who touched us one way or another during their time among us.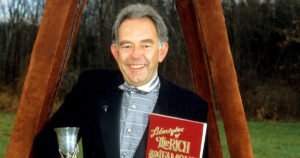 Robin Leach
Bouncy, slightly doughy, and often cartoon-like Brit who came along at the right place at exactly the right time; a guy who both exploited and made us painfully aware of our healthy, if not manic, obsession with fame and the famous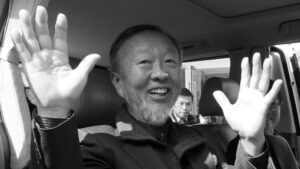 Charles Kuen Kao
For decades, arguably, the three 20th Century inventions with the greatest impact on how and where Americans lived were the television, air conditioning, and computers. Later, thanks to a Shanghai-born and British-educated immigrant, it was possible to add a fourth: fiber optics.
Will Vinton
Stop-motion wizard whose innovative marriage of claymation and computerization led to the development and breakout of the ugliest, yet coolest and most beloved superstars of the 80's, the California Raisins

Kofi Annan
Ghana-born diplomat-turned-Secretary General of the United Nations whose tenure at that organization was marked by a complete redefinition of it, instilling the UN with a humanity, if not a sense of moral responsibility so deep and profound he began to be referred to by some as the world's "secular pope"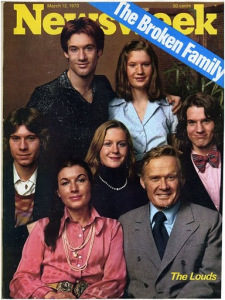 Bill Loud
Patriarch of the family whose lives were laid bare in the world's first reality TV show, An American Family, the landmark 1973 PBS series that offered an unfiltered look at the ups, downs, and day-to-day struggles of a typical American family, the Louds – seven Californians; a mother, father and five kids – who, as it turned out, proved to be anything but typical
Adrian Cronauer
Fast-taking, irreverent Armed Forces Radio DJ at the height of the war in Vietnam, whose story was beefed up a touch, if not embellished, and then brought to the silver screen by Barry Levinson and Robin Williams as Good Morning, Vietnam
Alfred Alberts
Publicity-shy and undereducated lab technician who rose up the ranks at the NIH, leapfrogging dozens of lettered physicians and PHD colleagues, and who, before long, discovered the compound that led to the creation of what is now the single most effective and most widely used statin in the treatment of high cholesterol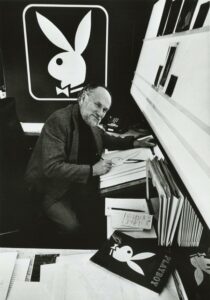 Art Paul
Chicago-based graphic artist who, nearly seven decades ago, designed what is now, to many, the most iconic logo in the history of publishing, the Playboy bunny
Larry Harvey
San Francisco-based free spirit who imagined and first brought to life the world's foremost annual celebration of artistic expression and anti-capitalism; Burning Man
Dr. William Shearer
Thanks in part to Jerry Seinfeld and Larry David, and with a little assist to a young John Travolta, everyone, for better or for worse, remembers the "Bubble Boy." No one, however, seems to remember his doctor.

Carl Kassell
Longtime straight-laced and dulcet-toned radio newsman who found second life as dry-but-comedic emcee/message-recorder for hit NPR show, Wait, Wait, Don't Tell Me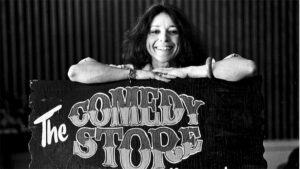 Mitzi Shore
Green Bay-born impresario whose L.A. club, the Comedy Store, launched the careers of some of the biggest names in the biz, including Robin Williams and Richard Pryor, a facility at which young talents could try out new material and, on occasion, achieve full-blown flop sweat, a place that she once described as a "boxer's gym" for up and coming comics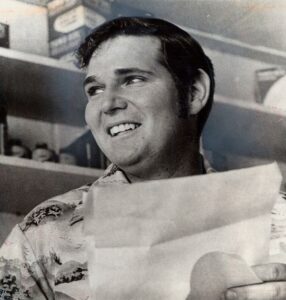 Melvin Dummar
Former milkman, chronic loser and wanna-be songwriter who claimed to have picked up billionaire Howard Hughes on the side of the road one night in the desert, and whose subsequent claim to a portion of Hughes' estate – $156 million worth, to be exact – was lovingly immortalized in Jonathan Demme's delightful 1980's film, Melvin and Howard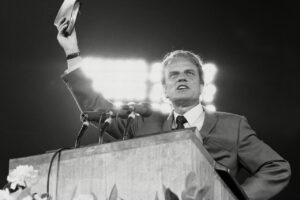 Billy Graham
He may not have been the country's first televangelist, but throughout much of the 20th Century he was, without qualification, its most powerful; a born-again, liberal-fearing conservative whose political influence on the likes of Richard Nixon gave him power beyond the pulpit and propelled him to become, at least for a few decades, "America's national clergyman"
Warren Miller
Filmmaker, self-avowed ski-bum, and extreme sports lover whose beautifully shot, slow-motion and languid homages to deep-powder, high-altitude skiing and surfing the world's angriest and most powerful waves achieved a lyrical, if not metaphysical quality to them, one that could blur the very fine line that, at least for some, exists between the exhilaration of life-at-the-edge and the pending, looming nature of our own mortality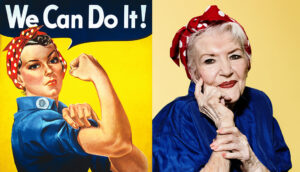 Naomi Parker Fraley
1940's factory worker who became the model for – other than Uncle Sam – the single most important and inspirational character in the long and colorful history of American war propaganda; Rosie the Riveter
Richard Harrison
Slow-moving, slow-talking, grumpy "old man" in the long-running Vegas-based series on the History Channel, Pawn Stars