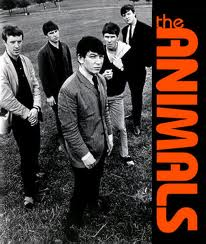 They were, in every sense of the word, musical purists.
And when the Animals, a gritty R&B band from the depressed factory and coal mining town of Newcastle in the North of England – and five kids who, like so many of their generation of Brits, fell in love with the classic blues sounds of places like Chicago and the Mississippi Delta – first came to America in 1965 it was because seemingly overnight they had become international rock stars.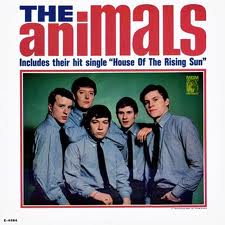 In May of 1964, the Animals – then a still-unknown band working small clubs around Newcastle – had arranged and laid down (in, rumor has it, one take) a traditional American folk song that Bob Dylan had introduced to his growing legion of followers just a year earlier. 
The band's arrangement of a mournful lament by a Mississippi River gambler, highlighted by Hilton Valentine's powerful electric guitar, Eric Burdon's ballsy, muscular vocals, and perhaps most critically, Alan Price's searing Vox Continental organ, elevated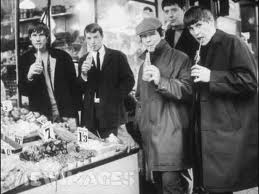 It also, for the briefest of moments, placed those five blues-worshiping lads from an armpit of a dirt-poor, coal-mining region just south of Scotland alongside the likes of the Beatles, Stones, Kinks and Who at the vanguard of what people soon were calling the "British Invasion." 
But unlike those other bands, who wrote and recorded their own material, the Animals were at their heart a cover band*. They just happened to choose to want to cover (and put their own unique take on) the kind of timeless old blues and folk numbers they'd grown up listening to as kids.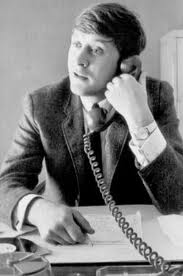 So, when their producer Mickie Most put out a call for new songs while on their first-ever tour of America, they balked – particularly Burdon, whose combination of voice and cocksure attitude had made him the de facto leader of the band.  Burdon was even more outraged when Most handed him the sheets for songs he selected, calling them far too "poppy" for the Animals' tastes, and well beneath the lofty standards for material they'd established for themselves.
Which, in retrospect, probably says all you need to know about the relative knowledge each men had about what constituted a great song, if not an all-time classic.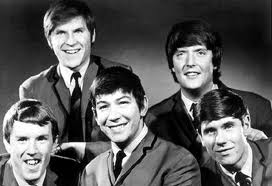 Because those three minor "pop" songs Most chose for the band while they were in New York – each of which had been penned by a songwriting team in the old Brill Building of Tin Pan Alley fame – became three of the signature rock and roll songs of the decade. 
What's more, in a way even their first hit never did for the group, those three songs, released in succession, helped transform the Animals into a band which – again, for the briefest of time – was able to not only capture the mood of a generation's restlessness and its growing sense of frustration, but somehow put a voice to it.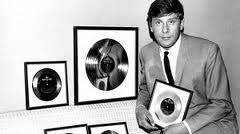 Here are the songs that one of the unsung heroes of rock, Mickie Most, chose for the Animals on their 1965 tour of America, three of the greatest rock songs of all time, and songs whose roots can be traced, amazingly, to a single call for new material:
We Gotta Get Out of This Place
When Barry Mann and Cynthia Weil wrote a song about city life, like "On Broadway," "Uptown" or "This Magic Town," there seemed to be little doubt that Weil's words were painting a verbal picture of New York City. 
But when Burdon sings "In this dirty old part of the city, where the sun refuses to shine," the imagery attaches itself directly to the singer and you can see and almost feel the dingy little monochromatic patch of urban blight that Burdon and his mates once called home, right down to Newcastle's suffocating cloud of coal dust that seemed to prevent the light of day from ever really breaking through.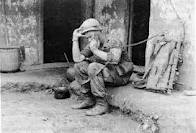 The song, which ironically was originally intended for the Righteous Brothers, was later named by Rolling Stone as the 235th greatest song in the history of rock and roll and named by the Rock and Roll Hall of Fame as one of the 500 Songs that Shaped Rock.
Ironically as well, "We Gotta Get Out of This Place," for all its urban imagery, later in the decade emerged as the unofficial anthem of the Viet Nam War and a rallying cry for all those grunts in the dense jungles of Southeast Asia whose mission eventually became just one thing: survival.
It's My Life
A case could be made that few songs in the history of rock and roll captured teenage anger and the burning desire to matter with any greater degree of unvarnished bravado than this one.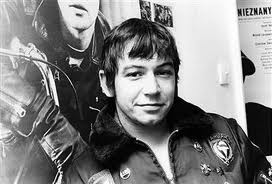 Written by the Brill Building team of Roger Atkins (music) and Carl D'Errico (words), "It's My Life" rides like so many Animal hits on the brawny, menacing bass of Chas Chandler. 
And much like "We Gotta Get Out Of this Place", this bitterly angry and passionate declaration of independence finds a home in Burdon, a little sawed-off punk with a chip on his shoulder the size of a cinder block and a not-so-pretty face.  And when he sneers the line "though I'm dressed in these rags I'll wear sable someday" it's as though he's slowly cocking a loaded gun.
Perhaps the greatest tribute to "It's My Life" came a decade or so after its release from Bruce Springsteen who over the years has been able to honor rock's history, even as he was making it.  Springsteen adopted the song during his "Born to Run" tour, when he was still playing the angry, young Jersey poet/rebel, and in the process helped remove it from the oldie bin and put it back into many playlists.  The Boss' live performances of the song — complete with a spoken, slightly-whispered intro about sneaking into the house late at night as his son-of-a-bitch of an old man sat alone in the dark drinking beer and smoking cigarettes — was a show-stopper and milked the song of every last drop of the drama "It's My Life" still holds.
Don't Bring Me Down
When he was vamping his way through the recording of "The Story of Bo Diddley" a year prior, Burdon took a direct shot at the husband and wife songwriting team of Gerry Goffin and Carole King, cruelly mocking their "Take Good Care of My Baby," which had been a pop hit for Bobby Vee. 
Burdon hated that kind of sweet, syrupy pop song, which is no doubt why he was so adamant about not laying down any of the tunes rolling off the assembly line at the Brill Building.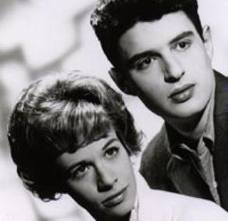 By the time the Animals went into the studio to record the three Brill Building numbers, the band's organist Alan Price had departed.  His replacement, Dave Rowberry, was therefore (and contrary to popular wisdom) the organist on each; not Price. 
And in "Don't Bring Me Down" Rowberry steps out from the shadows and grabs the moment.  His eerie, slightly understated and ever-so-jazzy organ, combined with Valentine's fuzzy, distorted guitar, lends the song a sense of cool detachment that the other two Brill Building classics frankly lack, even as Burdon's voice passionately pleads with the woman he loves to give him the respect he desperately craves.
Goffin and King's hip little ode to a loveless, one-sided affair might not have attained the chart positions its two predecessors did – and, frankly, none of the three became million sellers or even Top Ten hits – but in many ways "Don't Bring Me Down," the third and final of the timeless Brill Building songs recorded by the Animals between 1965 and 1966 remains to this day, my favorite of the three.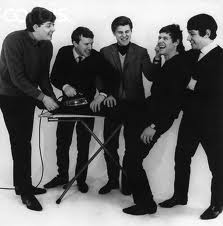 *Even though the Animals were mostly known for covering folk and blues standards and R&B hits made famous by others, their follow up hit to "House of the Rising Sun" was actually an original co-written by Burdon and Price. Though not nearly the hit its predecessor was, "I'm Cryin'" has since become something of a minor classic, and reflects the notion that not only could the Animals write, but they probably should have done more of it.