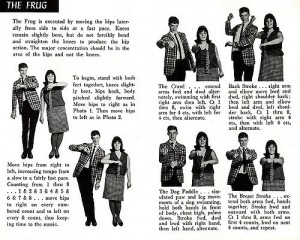 This project has been a labor of love, no doubt. But as I prepare to post this next installment today and realize I've reached the halfway point, I find myself more energized, not less, by the process. So with that, please enjoy Part 5 of my 10-part series listing one aging Boomer's favorite singles of the 60s, still the most restless, dynamic and eclectic ten-year stretch in the history of pop music.
Desert Island Jukebox: Part 1
Desert Island Jukebox: Part 2
Desert Island Jukebox: Part 3
Desert Island Jukebox: Part 4
Desert Island Jukebox: Part 5
Desert Island Jukebox: Part 6
Desert Island Jukebox: Part 7
Desert Island Jukebox: Part 8
Desert Island Jukebox: Part 9
Desert Island Jukebox: Songs 26 thru 30
Desert Island Jukebox: Songs 21 thru 25
Desert Island Jukebox: Songs 16 thru 20
Desert Island Jukebox: Songs 11 thru 15
Desert Island Jukebox: Songs 6 thru 10
Desert Island Jukebox: Songs 1 thru 5
151.  Make it Easy on Yourself
Walker Brothers
1965
The Walker Brothers were not really brothers, or for that matter, even named Walker. But smack dab at the peak of the British Invasion the three Yanks took the bold step of relocating from California to England and started dressing, sounding and even acting British. What's more, for a while the Walker Brothers – and not the Beatles, Stones, Who, Kinks, Hollies or Dave Clark Five – were the #1 selling group in Britain. And while one might make a case their biggest U.S. hit, The Sun Ain't Gonna Shine Anymore, should be on this jukebox (and I wouldn't really kick at all), I'll take this version of (just maybe) the greatest Bacharach/David song of all time.

152.  Da Doo Ron Ron
Crystals
1963
You can have your Be My Baby, your You've Lost that Lovin' Feeling, and your River Deep, Mountain High.  If I were trying to explain the concept (along with the power, scope and majesty) of Phil Spector's Wall of Sound to a bunch of aliens in a spaceship, this is the tune I'd use to do it. And I'd then tell those brothers from another planet to crank up the volume, prick up those little green ears of theirs, and pay extra-close attention to Hal Blaine's thundering and relentless drumming.  Now that, I would explain to those guys as wave after wave of sound continued to cascade over them, is rock 'n roll.

153.  Move It on Over
Del Shannon
1965
Want to know why Detroit legends Iggy and the Stooges and the MC5 regularly knelt at the altar and offered sacrifice to the godfather of Motor City rock?  Check out this ferocious non-hit from late in Shannon's run as a chart-topper, a 45 that was clearly far too raw for regular AM airplay. And be sure not to miss the tune's menacing guitar solo (if you can call it that), arguably, the nastiest, most in-your-face, four-second guitar break ever committed to vinyl.

154.  Everybody
Tommy Roe
1963
A few years before he became just another conduit for an entirely forgettable brand of billowy, bubblegum pop, Roe, a talented young Georgia boy and Elvis/Buddy Holly hybrid, had a brief run during which he wrote and recorded a handful of terrific rockabilly-style hits (and misses), my absolute favorite of which was always this gospel-tinged beauty; a tune that long before I ever dreamed of this mythical jukebox had already cemented for itself a spot on the playlist of my mind.

155.  Heart Full of Soul
Yardbirds
1965
I realized at some point this list was becoming less a tribute to bands and singers and more an homage to songwriters. One such tunesmith was Graham Gouldman, who five years into the following decade would write the deliciously ethereal hit by 10cc, I'm Not in Love. But in the '60s, the guy wrote songs for a number of bands, including three that would make this list. The first of those is this Top 10 nugget (a song so radio-friendly it reportedly compelled blues purist Eric Clapton to quit the Yardbirds on the spot; a decision that in turn forced Keith Relf to hurriedly replace him with a session guitarist he knew named Jeff Beck, who played lead on this single, but who himself would soon quit, only to be replaced by yet another unknown guitarist, a kid named Jimmy Page.)

156.  Hazy Shade of Winter
Simon and Garfunkel
1966
Paul Simon may have written more literate songs, even better songs.  But he never wrote a song that more perfectly married his unique lyrical bent with his seemingly closet desire to be a preening, sneering, hip-swiveling rock star. This one is, in other words, the best rock song Paul Simon ever wrote.  And while I chose Hazy Shade of Winter from S&G's vastly underrated 1966 release Bookends; truth be told any of the singles off that terrific little album could have easily merited this spot.

157.  Turn Down Day
Cyrkle
1966
Not that you asked, but how about some Cyrkle trivia?  (1) The band, four lads from tiny Lafayette College in Pennsylvania, knew Paul Simon from their folk days, and he wrote Red Rubber Ball for them. (2) The partner of Beatles' manager Brian Epstein managed the band and they developed close working ties with a certain four lads from Liverpool. (3) In fact, it was John Lennon who suggested the unique spelling of their name. (4) The Cyrkle opened for the Beatles 14 times in the U.S., including their historic last-ever concert in Candlestick Park. (5) Following the breakup of the Cyrkle, bassist Tom Dawes would emerge as a successful Madison Ave songwriter and would go on to compose dozens of hit jingles, including the iconic Plop, Plop, Fizz, Fizz for Alka Seltzer.

158.  Everything That Touches You
Association
1968
The Association wrote and recorded bigger songs, catchier and more melodic songs and certainly far more representative songs.  Over the years, however, I've slowly come to realize they, just maybe, never recorded a better one.

159.  Before and After
Chad and Jeremy
1965
In their time they were little more than a pale imitation of Peter and Gordon, which I guess in the larger context of the British Invasion is a little like greatness three times removed, kind of like sitting in the desk adjacent to the best buddy of the next door neighbor of the cool kid in school and then trying to trade on that quirky little bit of happenstance to make yourself seem cool too. But in this stunningly beautiful version of a Van McCoy original – yes, that Van McCoy; the guy who a few years later taught the world to Hustle – Chad and Jeremy struck gold. Not on the charts, mind you; but in at least one young man's heart and, especially, in the deep recesses of his mind.

160.  Route 66 Theme
Nelson Riddle
1961
Let's forget for a moment that "Route 66," in all its melodramatic, black and white and picaresque glory, remains one of my favorite TV shows ever. This tune is here because even now I listen to this classic theme, composed, arranged and conducted by big band leader Nelson Riddle, and in its distinctive rolling piano runs can, literally, still hear the wire wheels of Tod Stiles and Buzz Murdoch's classic ragtop Corvette humming along the asphalt of yet another stretch of the most celebrated, storied and iconic highway in American history.

161.  One Too Many Mornings
Beau Brummels
1966
Honesty compels me to admit that Madeleine Peyroux's version of You're Gonna Make Me Lonesome When You Go is probably my favorite Bob Dylan cover of all time.  But make no mistake; this fringy 1966 jingle-jangle near-hit (produced by, of all people, Sly Stone) runs a close second.

162.  Wendy
Beach Boys
1964
This will be drilling deep, I know, but hear me out. I loved the original 45 of this song in a way I never did any subsequent versions on CD because somewhere in the transfer from analog to digital some engineer decided to fade the song a few seconds early. As a result, what the CD lost the best part of the 45, one built around Carl Wilson's crisp and beautifully clipped surf guitar – along with, of course, a chance to hear a few more seconds' worth of proof that long before they became a vehicle for rock's resident boy genius and one of the maddest of its legendary mad scientists, the five boys from Hawthorne were, for one brief, shining moment, a hell of a garage band.

163.  Buy For Me the Rain
Nitty Gritty Dirt Band
1967
Before I discovered that nagging little tumor in my throat and used to actually worry about such things, this sappy quasi-folk tune would move the needle on my personal guilt-o-meter to an alarming degree. Now, however, I find I could care less what others think and am willing to shout to the rooftops my love for the Dirt Band's first-ever single. And truth be told, I love it less for its new-age, psychobabble and its almost beguiling sense of melody than I do for its sweeping and uber-romantic violins; the arrangement for which was written by (again, full-frontal guilty pleasure alert here) one of the great schlock-meisters of our generation, David Gates of Bread.

164.  Walkin' My Cat Named Dog
Norma Tanega
1966
When I first told friends I was doing this project and listing my favorite singles of the '60s, all of which I said I loved, but a few of which I explained had sadly and even inexplicably fallen through the cracks of time, I had not one, not two, but three different people at three different times latch onto the "falling through the cracks of time" part and ask me point blank (and in so many words), "You're going to have Norma Tanega on there, aren't you?"  Swear to god.  True story.

165.  Summer Nights
Marianne Faithfull
1965
It was easy to dismiss Faithfull as just another Rolling Stone boy toy in the right place (or the right bed) at right time. But listen to this long-lost beauty now and you realize that, unlike so many other pop flavors of the day, in Marianne Faithfull's case there truly was a whole lot of there there.  From her somber, milky, and slightly androgynous delivery to this particular record's Baroque and deeply moody arrangement, Summer Nights has emerged for me as the poster child for why Faithfull's music has been able to, in a very real way, withstand both a dramatic shift in popular taste and, far more important, the ravages of time.

166.  Naturally Stoned
Avant Garde
1968
If I asked you to guess who wrote and is singing lead on this ultra-hip, ultra-cool one-hit wonder from late in the decade, you'd most likely be guessing for days to no avail.  But if you happened to know the answer going in, I promise you could listen to just a few seconds of this fringy hit and immediately find yourself saying, "Of course, that's him. Who else could it be?" Need a hint? Think TV.  Think tall, dark and comically square jawed. Think infomercial pitchman, original host of "Wheel of Fortune" and longtime face of "Love Connection." Think, in other words, Chuck Woolery.

167.  Strange Love
Darlene Love
1964
It's easy to understand why this one tanked way back when. In an era in which love was supposed to be simple and direct, and young singers were given songs about other young people who either had love, wanted it, or lost it, here was a pop tune about love's creepy aftermath. Here was a song about obsession and (in at least implied terms) stalking. Throw in an eerie, sing-songy, nursery rhyme-like intro, and some creepy, almost Hitchcockian background vocals and there's suddenly little mystery as to why this one sank like a rock and found itself relegated to the dustbin of history.  But when I got the Phil Spector box set one Christmas decades ago and listened for the very first time to Darlene Love tear the cover off this quirky little gem, I was hooked. Strange Love may be strange, but it's a blast.

168.  Hush
Deep Purple
1968
Yes, this so-so cover of an otherwise killer Joe South original has been played to death and back again by oldies and classic rock stations over the years, but it merits a spot on this list because decades ago I learned to completely tune out the rest of the noise and focus on one thing and one thing only; Jon Lord's searing (and eventually scorching) Hammond B3 – which (along with Al Kooper's rudimentary and yet deliciously raunchy work on Like a Rolling Stone) remains one of the two greatest examples of rock organ in the decade, if not the entire history of music.

169.  Time
Pozo Seco Singers
1966
As my sister is always quick to point out, when describing a certain eerily melodic type of song I have always leaned heavily on the word haunting. Yet, at the risk of triggering yet another raised eyebrow and yet another email, I find myself with no alternative but to once again turn to my go-to word and say this long-forgotten folk gem is, for my money, the most haunting pop single ever released. And not just because of its melody. It's haunting because of its subject matter. Because think about it; it must have taken some rare combination of guts, wisdom and foresight to release a 45 for the Pepsi Generation about a commodity its target audience had in spades in the '60s – but one that a few short years later would have become so transient, so delicate and so precious to them that the same group of no-longer-young Boomers would find themselves coveting it like a drowning man covets air.
170.  Till the End of the Day
Kinks
1965
Listen to this fabulous little rocker and you realize that, while it's not remembered as fondly or with the same measure of critical reverence as such iconic Ray Davies classics as its proto-punk, standard-bearing stable mates, You Really Got Me and All Day and All of the Night, it's every bit those songs' equal – if not more so.

171.  Hold On, I'm Comin'
Sam and Dave
1966
Whether this story is true or apocryphal matters not. But the story goes that one night as they were working and stumped for ideas, songwriting partners Isaac Hayes and Dave Porter took a break so Porter could answer nature's call. After a while and tired of waiting, Hayes reportedly yelled at the men's room door. "Hurry up!" he bellowed. Porter, still not quite finished, reportedly then hollered back through the door – you guessed it – "Hold on! I'm comin'!"

172.  Things I Should Have Said
Grass Roots
1967
Depending on your opinion of the Caspar Milquetoast of 60s rockers, the following is not a high hurdle, I realize.  But every time I listen to this long-lost Top 40 hit from the autumn of the Summer of Love – a recording that virtually rides on the shoulders of Joe Osborne's bass and the muscular drumming of Hal Blaine – I'm reminded that it is, without question, my favorite Grass Roots tune of all.

173. Cast Your Fate to the Wind
Sounds Orchestral
1965
Give Vince Guaraldi of those Charlie Brown TV specials all the credit in the world for a great instrumental composition. But it was this cover by of a Guarldi original by a British easy listening/jazz trio calling itself Sounds Orchestral that seared the tune forever into my young brain. In fact, to this day I cannot hear this version – or more to the point, Johnny Pearson's soaring piano that drives it – and not feel more than a pang of regret for having blown off so many piano lessons so many years ago.

174.  I Know a Place
Petula Clark
1965
Tony Hatch, the Burt Bacharach of Britain, wrote a remarkable number of classic hits like Downtown and Don't Sleep in the Subway for Clark, along with any number of fabulous tunes for artists on both sides of the Atlantic. But I still argue that this jumpy little semi-rocker about the kind of urban watering hole/gathering place we all want to believe still exists remains the absolute finest moment in the man's long and distinguished songwriting career.

175.  Stay Awhile
Dusty Springfield
1964
Long before the Who, the Beatles and others taught us about something called a concept album or helped us see albums as art, 33 1/3 vinyl discs had always been little more than long-form collections of would-be singles and lukewarm covers.  Case in point; Springfield's first album in the U.S. was billed Stay Awhile/I Only Want to Be with You, a workman-like mash up of the titles of her first two U.S. singles.  (While it also contained her third, Wishin' and Hopin'.) And while I Only Want to Be with You and Wishin' and Hopin' seemed to strike chords with the American public and worked their way up the charts accordingly, this little Wall of Sound-inspired tune enjoyed no such luck, languished, and topped out at a feeble #38 on the weekly Billboard list. For the simple fact the last of those three Dusty Springfield singles is on this list and the first two aren't, I get the feeling I don't have to tell you just what I've always thought of that little miscarriage of musical justice.

176.  Elusive Butterfly
Bob Lind
1966
I never could have articulated this as an 11-year old, but I knew it even back then. This little gem for me has always been less about its lilting melody, gentle vocals and the rather extended lyrical metaphor at its core than it's been about its stunningly beautiful strings. Because in composing that string arrangement, L.A. studio legend Jack Nitzsche was able to create a song within a song. And to this day it's Nitzsche's violins floating just beneath the surface of Elusive Butterfly's primary melody line that continue to touch me, continue to stir my soul, and continue to leave me, as sure as your mother was born, dead certain that 1966 is, was, and will always remain the single greatest year for music in pop history.

177.  Chain of Fools
Aretha Franklin
1967
You want to hear what an electric guitar would sound like if it had hair on its knuckles, a massive chip on its shoulders and a half dozen or so self-inflicted prison tattoos?  Listen to Joe South's brawny, snarling guitar in this attitude-laden R&B classic from the Queen of Soul — especially the first few notes of the guy's shot across the bow at very opening of the song — and you'll get a pretty good idea.

178.  Did You See Her Eyes
Illusion
1969
There's something about the Queens/Long Island vortex that seems to produce musical acts that can be cheesy and overwrought and yet somehow find themselves this close to greatness. Think Blue Oyster Cult. Think Vanilla Fudge. Think Mountain. Hell, think Billy Joel. This one-hit wonder, an earnest, hard-rocking and quasi-psychedelic garage outfit from Long Island, was discovered by Tin Pan Alley and Brill Building pop legend, Jeff Barry, who in turn took the boys under his wing, signed them to his new label, and wrote for them a handful of hard rocking tunes – including this terrific little non-hit that was released on 45 the same year as Woodstock, the moon landing, the Miracle Mets, and lest we forget, the Cuyahoga River fire.

179.  A Girl Like You
Rascals
1967
Not to overstate the case, but this might be history's most underrated blue-eyed soul tune. What's more, it's emerged as something of the Dorian Gray of pop singles. Somehow, A Girl Like You has managed to not age even a single day since it's release in 1967, despite the fact the album that spawned it, Groovin', had been critically dwarfed by the hosannas afforded so many of its more serious and "game-changing" contemporaries, discs that have slowly but surely grown dusty, stale and anachronistic over the years, like Surrealistic Pillow, It's a Beautiful Day, The Doors, and even Sgt. Pepper's.

180.  Here Comes the Night
Them
1965
Bobby Darin wasn't the only musical heavyweight from the Bronx whose life and career would be cut short by rheumatic fever and a failed heart. Before he died at 38, Bert Berns, a bookish staff producer at Atlantic, would launch the small but influential Bang Records in the Brill Building and compose a number of early rock and R&B classics, including the Jarmels' A Little Bit of Soap, the Isley Brothers' Twist and Shout and Piece of My Heart by Janis Joplin's Big Brother and the Holding Company. But my all-time favorite Bert Berns original composition was this scalding little punkish rocker, written in 1964 and released a year later by an Irish quintet fronted by a pugnacious, prodigious and sawed-off little 19-year old singer/harp player named Van Morrison.