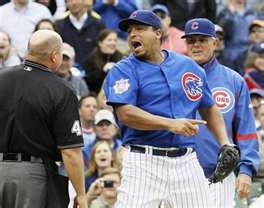 So let me get this straight:  Carlos Zambrano, a constantly under-performing clubhouse canker sore who the Cubs are on the hook to pay $18 million in 2012, and possibly another $19.25 million in 2013, declared Friday on the heels of yet another loss and yet another jaw-dropping emotional meltdown, that he was retiring? 
Retiring, as in letting his employers off the hook for all those millions they owe him, and all that baggage he continues to bring to the ballpark every day? 
Retiring, as in letting the Cubs get back to trying to win baseball games, as opposed to constantly cleaning up after a guy they're paying to be one of their leaders?
Retiring, as in just going away, no questions asked?
Cubs' GM Jim Hendry can only hope.
Reminds me of that classic old George Carlin bit he used to do while speaking into an imaginary phone:
"Hello?"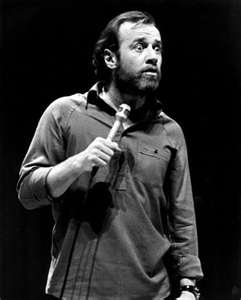 "Hi, this is Susan. We met at a party about three  months ago."
"Hmm.  Susan?….About three months ago, you say?"
"Yes, it was at Bill's house. Remember, after the party that night you took me home.  And on the way home we parked the car and got into the back seat. You told me I was a good sport, remember?"
"Oh, yes.  Yes. Of course!  Susan!  Sure.  How are you?"
"Well, I'm pregnant and I'm going to kill myself."
(After a beat)
 "Say, you are a good sport."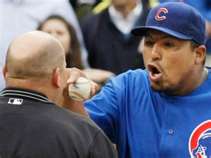 Since Friday, of course, the Cubs' volcanic man-child has backed off his retirement comments — in keeping his career-long pattern for erratic, almost bi-polar behavior — and now says he wants to return to the team.  But you get the sense the entire organization has finally had enough. 
Even Alfonso Soriano, a normally soft-spoken, media-shy and non-confrontational teammate, finally conceded about Zambrano over the weekend:  "He's a big man, but mentally he's weak."