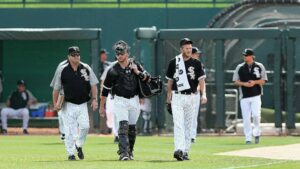 It's Day One. Pitchers and catchers have reported. And throughout the land people like yours truly are celebrating one of the most eagerly anticipated days of the year. With the opening of camps in many otherwise sleepy little communities across Florida and Arizona, not only can we once again see the light at the end of winter's long, dark and brutally cold tunnel, but baseball games, broadcasts and box scores are, at long last and in the name of sanity, just around the corner.
So, as we put yet another off-season to rest, let me offer two quick thoughts.
One: when did it become so critical that a team "win the offseason?" Or, for that matter, when did such a bizarre concept even come to be, much less become daily fodder for so many otherwise capable and insightful baseball reporters?
And two (and more importantly): contrary to popular belief, the San Diego Padres did not win this off-season, as many would have you believe.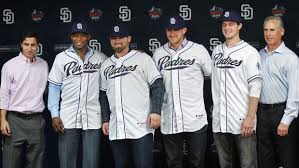 Far from it.
The Padres, in fact, got their butt kicked by their division rivals, the Los Angeles Dodgers. Because, at least as this observer sees it, this offseason the Dodgers – while still maintaining a clear regular season superiority over the rest of the NL West – took a giant step in the direction of world domination (OK, maybe regular season domination).
The Padres, meanwhile, apparently (and maybe unwittingly) rolled up their sleeves, opened up their checkbook, and took an active role in helping their dreaded rivals do it.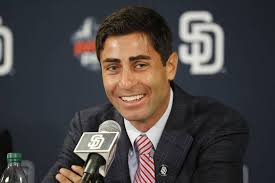 But before we get too deeply into that, understand, while the Pads brought on A.J. Preller as general manager, and Preller (an apparently bright and aggressive young baseball mind) was part of the team that helped Texas go to back-to-back World Series, the Dodgers somehow managed to land both Andrew Friedman and Farhan Zaidi.
Freidman, of course, was most recently the architect of the financially challenged Tampa Bay Rays, a franchise that for the past half dozen or so years was somehow able to go toe-to-toe with the big boys, the New York Yankees and Boston Red Sox, along with their respective deep war chests and embarrassment of TV revenue, and not so much as bat an eyelash.
And Zaidi, the MIT-educated economist (with a Berkley PhD in his back pocket, to boot), was Billy Beane's secret weapon and right hand man, and the guy who spearheaded the evolution of Moneyball into higher and even more profound levels of statistical-based roster building.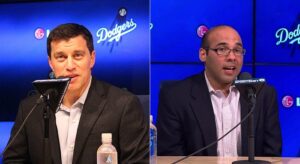 Score one for the Dodgers and their ridiculously deep pockets (and, frankly, in a big way).
Also, while the Dodgers were making headlines, and noisily off-loading and/or replacing a number of talented but ferociously expensive and/or deeply flawed players, such as Hanley Ramirez, Dee Gordon and Matt Kemp, the Padres seemed almost intent on building one of the insanely bad defenses in the game (an odd strategic decision given the dimensions of their park).
And though San Diego added a half-dozen or so big names and one-time All Star hitters capable of setting a fantasy team owner's heart aflutter with their prowess at the plate, they now feature a defensive liability at five of the eight positions on the field, including their entire outfield and three of the critical four spots up the middle (with only shortstop expected to be manned by a fielder rated at least above average).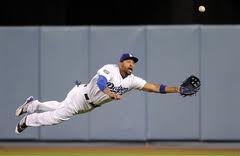 What's more, while the Padres added a number of all-or-nothing, future DH-types and assumed hundreds of millions in salary liability, the Dodgers cleared the biggest piece in their outfield logjam by trading brittle slugger and onetime perennial MVP candidate, Kemp, while ridding themselves of at least 75 million of the dollars owed him – and did so for what could prove to be a key piece of their future.
Add to that the fact Los Angeles was also able to bring in a solid, dependable pro's pro like Howie Kendrick to man second base, knowing he was on an expiring contract and would serve as a one-year bridge for them (a year during which, by the way, he could audition for a long-term deal), and were able to land a young, athletic and significantly undervalued catcher in Yasmani Grandal (who came in the Kemp deal), and there are no two ways about it; it was a loud, brash, but still sneaky-brilliant off-season for the Dodgers.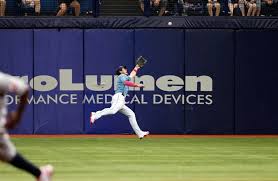 And that's not to mention that Friedman and Zaidi were (without apparently anyone noticing) able to pilfer utility man extraordinaire Enrique Hernandez from the Marlins, one of the most intriguing combinations of potent bat and defensive flexibility in all of baseball. (And never underestimate just how important that combination of talents in a single player was to Oakland's recent and surprising three-year run of regular season success in the AL West.)
Los Angeles got stronger as an organization, and maybe slightly better as a team, while still somehow achieving a level of financial (and defensive) flexibility that will help them for years to come and should frighten every last club in baseball; a flexibility about which even slumbering big-market behemoths like the Yankees (who have remained burdened by the jillions owed creaky, semi-contributors like Alex Rodriguez, Mark Teixeira, Brian McCann and CC Sabathia), Rangers (who have made deep, scary commitments to ticking time bombs and potential black holes like Elvis Andrus and Prince Fielder), and Phillies (who have…don't even ask) can at this point only sit back and dream.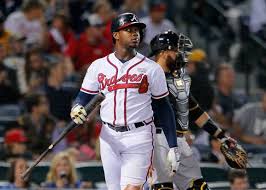 Someone smarter than I said it best in reference to the strategic maneuvering of the L.A.'s new brain trust this offseason: "this is what 'Moneyball with money' looks like."
The Padres meanwhile hitched their wagon (and, in a very real way, their future) to a defense with the potential to be so lumbering, inept, and utterly horrific it will undermine whatever great starting pitching they get and neutralize whatever home park advantage they may hold.
In addition, Preller imported a king's ransom worth of right hand-heavy bad out-makers and swing-and-miss types; exciting and dangerous but one-dimensional sluggers whose strikeout tendencies and injury histories have almost come to define their overall games.
And to top it all off (and in a way that only time will truly tell), San Diego paid deeply for the privilege of doing it.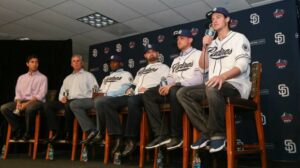 I'm not saying that the Dodgers secured a World Championship this offseason. Bud Selig and his expanded playoff format have pretty much ensured that, with all the short series standing between the close of the regular season and the final out of the World Series, MLB's best team each year is more likely not to win. But they did one thing with only a few apparently noticing; they virtually ensured themselves an annual playoff spot for the near and distant future and became what amounts to the baseball equivalent of Godzilla in Tokyo.
Don't kid yourself; Los Angeles helped itself exponentially this offseason. The Dodgers got younger, deeper, more athletic, better defensively, and more flexible – both financially and on the field.
The Padres, meanwhile, got just about the opposite. And because of that they now find themselves — even as they remain drunk with adulation and absolutely chomping at the bit in anticipation of Opening Day — standing at the starting line with something oddly resembling a piano on their back.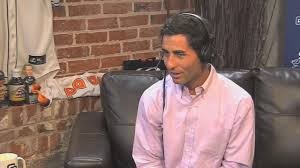 Win the off-season? Hardly.
It's just my opinion, of course, but the sense here is while many in the media continue to fawn over the Padres, wax star-struck, and lavish praise indiscriminately, our friends from San Diego may have just made a deal with the devil and, in the process, gotten their ass kicked.