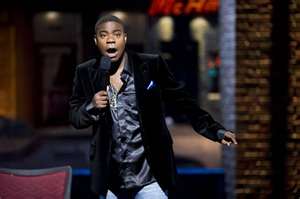 Is there anything more disingenuous than a prepared statement?  
Or, for that matter, any written form of the English language (outside of, say, a contract) more about caution and covering one's ass than it is about truth?
Think of how many times you've been subjected to a prepared statement from some would-be felon of an athlete that reads, not like the personal words of a semi-literate, barely educated kid from the sticks or the streets, but the evasive phraseology of a calculating lawyer from some safe-haven like Greenwich, Grosse Pointe or Glencoe.
The only thing more nauseating might be the obligatory quote from the high-priced mouthpiece of an attorney who, after his celebrity meal-ticket is caught naked, drunk and holding a bloody knife over some lifeless human form, will get up in front of a bunch of reporters and cameras and say with a straight face, "I'm entirely confident that when all the facts are revealed, my client will be exonerated of any and all charges relating to this unfortunate incident."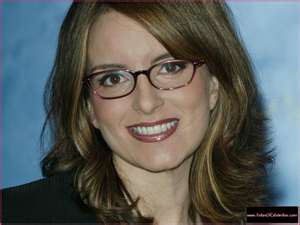 That's why you've got to love Tina Fey.
As many now know, a few week's back, Tracy Morgan — who co-stars in 30 Rock, the NBC series Fey writes, produces and stars in — was taken to task during a stand-up routine for what amounted to some serious gay-bashing.
Among the homophobic lowlights of Morgan's rant was his assertion that if his son were to ever come home and tell him he was gay, he would take out a knife and "stab that little nigger to death."
The fallout was fast and furious, and within days Morgan issued a public apology in the form of — you guessed it — a prepared statement.
Not to be outdone, Fey countered with a prepared statement of her own.  However, unlike Morgan's (and frankly, just about every other one ever pieced together), Fey's was absolutely priceless, full of equal parts honey, vinegar and attitude.
While being supportive of her co-star, and perhaps willing to give him the benefit of some measure of doubt, the statement also made it abundantly clear she was unwilling to simply wave her hand and give Morgan blanket immunity for what he said.
Fey's statement read in part:
I'm glad to hear that Tracy apologized for his comments. Stand-up comics may have the right to "work out" their material in its ugliest and rawest form in front of an audience, but the violent imagery of Tracy's rant was disturbing to me at a time when homophobic hate crimes continue to be a life-threatening issue for the GLBT Community.
It also doesn't line up with the Tracy Morgan I know, who is not a hateful man and is generally much too sleepy and self-centered to ever hurt another person.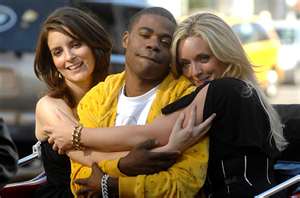 Huh?
Fey's statement then concluded by saying:
I hope for his sake that Tracy's apology will be accepted as sincere by his gay and lesbian co-workers at "30 Rock," without whom Tracy would not have lines to say, clothes to wear, sets to stand on, scene partners to act with, or a printed-out paycheck from accounting to put in his pocket.
Wow.
The noise you hear rumbling down the halls of NBC is the echo of the shot fired over the bow of Morgan's now apparently leaky ship.  A shot fired by someone who not only happens to be Morgan's boss, and one of the most successful and powerful women in Hollywood, but one of the most brilliantly funny, ironic and subtly subversive writers working today.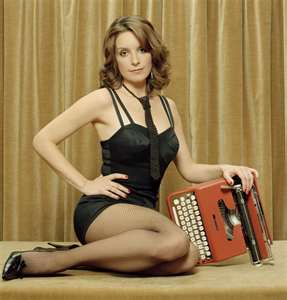 Tina Fey was able to counter a moment of human imperfection by issuing what just might be the perfect prepared statement.  And as a fellow human being, a child of the civil rights era, a lover of pop culture, and in particular, as a writer, I stand in awe. 
And gratitude.