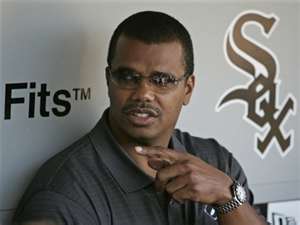 Sure, Kenny Williams has share of his critics.  Some media people who cover the Chicago White Sox say he can be prickly, cold and intemperate at times.  But never forget for a minute that what Kenny Williams may lack in warm-and-fuzzy he more than makes up for in mojo.
Williams, a former standout wide receiver at Stanford and toolsy, athletic outfield prospect originally drafted by the Sox, brings the unmistakable cocksureness of a great athlete to work with him every day, along with an apparently testosterone-fueled compulsion to want to win every competition he tries his hand at.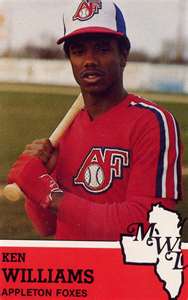 That's why the guy goes for it every year, and why, as long as his White Sox have a mathematical chance at a spot in the postseason, he cannot bring himself to throw in the towel, start selling off veterans, and restocking his traditionally thin farm system. 
Ceding anything to an opponent — especially at the Major League level — is just not part of the guy's DNA.  Just like so many athletes, he is simply not wired that way.
That's also why Williams has always sought out and often acquired a certain type of ballplayer, guys like A.J. Pierzynski, who seem content to let the scouts and the scribes worry about all the things they can't do, and instead seem to relish rubbing their opponents' noses in all the things they can.
Looks like he may have found another one.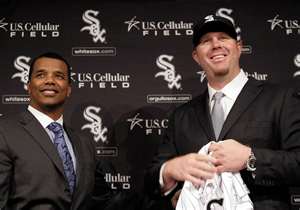 Just before camp opened in Arizona last month, Williams met with some White Sox front office staffers and offered them a state-of-the-team status report going into the 2011 Cactus League season.  He told the Sox employees the story of bringing Adam Dunn to Chicago during the Sox's off-season courtship of the then-free agent slugger.
Williams related that as he walked Dunn down onto the field and toward home plate, he stood and watched the perennial 40-HR machine (but notoriously bad fielder) stroll up to home plate and look straight out into center field.  After a long moment, the 6'5″ Dunn — whose size, power and lumbering on-field lack of grace have earned him the nickname, "Big Donkey" — glanced over his shoulder and asked only half-jokingly, "Has anyone ever hit the scoreboard?"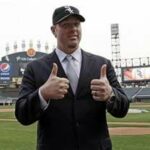 In case you were wondering, the distance between home plate and the scoreboard at U.S. Cellular Field is just north of 500′.