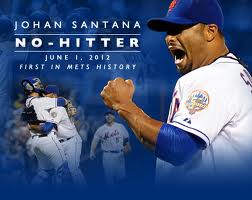 As I was grazing on a few baseball games over the past few days following Johan Santana's 134-pitch no-hitter against St. Louis, the first in the 51-year history of the New York Mets, I can't tell you how often I came upon one home team announcer or color man who, after noting Santana's historic achievement, started to tick off some of the iconic names the Mets have had in their rotation over the years.  
No announcer, however, went that deep.
Given that, I made a brief trip into the Mets media guide this morning and came up with these 40 names, all of whom pitched at least two years in Queens (at least part of the time as a starter), all of whom had at least one great season in the big leagues, and all of whom had ample opportunity to toss a no-no as a Metropolitan, but failed to do so.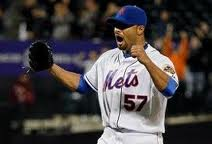 And honesty compels me to admit it's one impressive list; one that includes maybe 25 All Stars, at half dozen or so guys who've at least been in discussion for the Hall of Fame, and seven guys who threw at least one no-hitter before or after they played in New York. 
So here they are; one man's opinion of the 40 best starting pitchers who, from April of 1962 through May of 2012, colletively failed to throw even a single no-hitter while hurling for the New York Mets.
Top 40 Starters in N.Y. Met History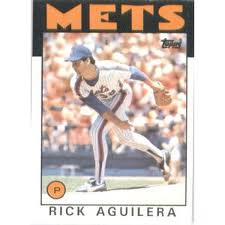 Rick Aguilera
Kris Benson
Buzz Capra
David Cone
Ron Darling
R.A. Dickey
Sid Fernandez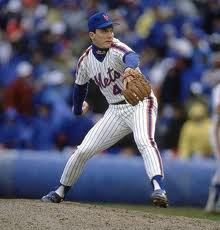 Danny Frisella
Gary Gentry
Tom Glavine
Dwight Gooden
Pete Harnisch
Orlando Hernandez
Philip Humber

Jason Isringhausen
Al Jackson
Bobby J. Jones
Randy Jones
Jerry Koosman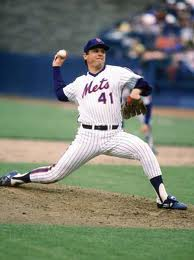 Tim Leary
Al Leiter
Pedro Martinez
Jon Matlack
Jim McAndrew
Hideo Nomo
Bob Ojeda
Oliver Perez
Robert Person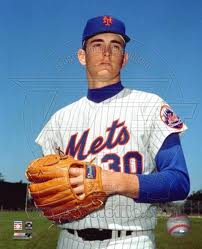 Nolan Ryan
Bret Saberhagen
Ray Sadeki
Pete Schourek
Tom Seaver
Mike Scott
Craig Swan
Frank Tanana
Walt Terrell
Frank Viola
Anthony Young
Pat Zachary
And this list, mind you, doesn't include pitchers like Pedro Astacio, Paul Byrd, Mark Clark, Roger Craig, Nino Espinoza, Nelson Figueroa, Ed Lynch, Pat Mahomes, Dick Selma or any of the dozens of workman-like but entirely capable Met starters over the years who could have gone out any given night and – their stuff and the baseball gods willing – reasonably tossed a no-hitter.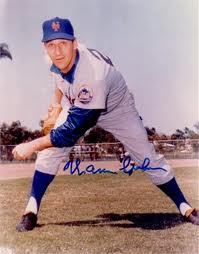 Nor does it include such all-time greats and near-legends as Dean Chance, Orel Hershiser, Mickey Lolich, Kenny Rogers and Warren Spahn, each of whom pitched for the Mets for a season at the tail end of their careers.