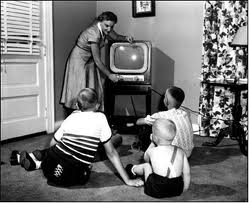 Just kidding, of course.  These are by no means the greatest 21 TV theme songs in history.  But they are, without question and in no particular order, my 21 favorites of all time — not to mention 21 songs that stand alone as terrific pieces of music, regardless of how brief they may be.
What's more, they are 21 TV theme songs that at the drop of a hat I would integrate into my iPod so that they could shuffle their way into my daily schedule and somehow unexpectedly (and occasionally humorously) brighten my outlook and lighten my load.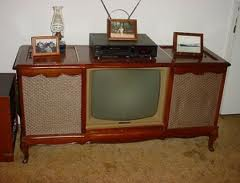 Two quick caveats.  First, while all these songs may seem like they're from the same decade (the 60's), they're not.  It's just that back during the heyday of the television theme song, producers used to spend copious amounts of time, effort and (most of all) money on their opening musical sequences, an extravagance that started to change around 1990 when original themes (such as those for Seinfeld and the X Files) began to take on an all-new look and sound, and were often little more than a few seconds worth of instrumental mood-setting, rather than a full-fledged song.
Secondly, all the theme songs below (expect one) were written solely for the TV show in which they appeared, so I used originality as an important  factor in determining my picks. So, alas, as much as I hated to do it, I was forced to exclude some real gems, like the William Tell Overture (Lone Ranger) and Alabama 3's Woke Up This Morning (Sopranos).
It also broke my heart to have to leave out some really cool variations on certain originals, such as Steve Lawrence's amped-up, utterly terrific big band-style take on the otherwise bland Bewitched theme song.
And, of course, there were all those wonderful themes for shows ranging from Taxi, The Fugitive, The Addams Family, The F.B.I., Laverne and Shirley, The Patty Duke Show, Angie, The Rockford Files, Hill Street Blues, and the original Hawaii 5-0 to the Mary Tyler Moore Show, Top Cat, Sesame Street, Bonanza, The Big Valley and Welcome Back, Kotter, which, as good as they may have been, just didn't make the cut.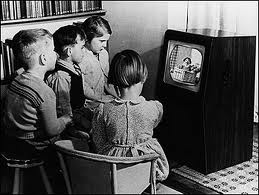 What I did do, however, was to include a random sampling of various versions of different songs.  Some of those below, for example, are the original version of the show's opening theme, along with the original opening (and sometimes closing) credits.  Others are an extended version of the original, so as to give you a better idea of just how fabulous the song actually may be as a piece of music.
Either way, I hope you have as much fun listening to these 21 all-time greats as I've had assembling them.  Enjoy and, as always, I'd love to hear your comments.
Wild, Wild West
TV had a long and glorious history of over-wrought, mini-morality plays thinly disguised as Western dramas, introduced with sweeping epic-like theme songs.  But perhaps no Western had a more stirring opening theme — fueled in large measure by Carol Kaye's spunky, melodic bass — than this Spy vs. Spy, Cold War-inspired shoot 'em up, a terrific show that was an odd yet playful mix of Western charm and James Bond gadgetry.
Peter Gunn
What can I say?  This just may be the Godfather of all TV themes and the single coolest song in the history of the medium; a driving, moody, jazzy number that set the tone for the show, if not the entire Camelot era that would soon follow. Don't get me wrong; Moon River was terrific, but this was Henry Mancini at his absolute finest.
Mannix
There have been more private dick theme songs composed over the past half century than I could shake a stick at, but this light, breezy Lalo Schifrin original, which truth be told sounds more like a big-band jazz standard than a television theme, might be the best of them all.
My Mother the Car
One of early TV's many "narrative" theme songs, and one that matters for two reasons; the show it's from has (unjustly) emerged as the poster child of gag-reflex television and horribly misguided TV concepts; and it was penned and sung by sometime actor/composer Paul Hampton, who also co-wrote (with Hal David) one of the truly great country songs of this or any other lifetime, Don Gibson's Sea of Heartbreak.
Dr. Kildare
This NBC show wasn't nearly as compelling as Ben Casey, the early 60's other young, hunky doctor drama (on rival ABC), but Jerry Goldsmith's long-forgotten opening to Dr. Kildare was among the most beautiful, subtly effective and deeply emotional theme songs in the history of the small screen.
Bill Cosby Show
No, not the Reagan-era ratings juggernaut with Cosby as the put-upon family man/physician Cliff Huxtable, but the serio-comic, semi-hit drama from the decade prior with Cosby as teacher/idealist Chet Kincaid. The show's ultra-hip Hikky Burr, written by Quincy Jones, featuring some of L.A.'s legendary "Wrecking Crew" sidemen, and vamped vocally by Cosby himself, was a veritable funk-fest that can hold its own against the best TV themes to ever roll down the pike.
The Bugs Bunny Hour
How great was the Saturday morning fare a half century ago?  Not only did it feature some brilliant and deliciously subversive work by legends Chuck Jones, Friz Freleng, Jay Ward and Bill Scott, but it also included some downright fabulous theme songs.  And the Bugs Bunny Overture (or as it came to be called, This Is It) was the best of them; a bold, brassy number that created the excitement of a Broadway opening night, despite the fact that the vast majority of its intended audience was still wearing pajamas and eating breakfast cereal.
Perry Mason
Look up "nocturne" in the dictionary and there's a good chance there you'll find this tune as an example of how certain songs – nocturnes – are designed to instill a mood of blackness and night.  Fred Steiner's Park Avenue Beat, the given name of this classic theme, has stood the test of time in a way Erle Stanley Gardner's books, TV show, and frankly even the fictional character he created, simply have not.
Andy Griffith Show
Earle Hagen certainly wrote better tunes (the Duke Ellington-inspired Harlem Nocturne, for one), but he never wrote a more popular or more beloved one than this little ditty commissioned by television producer Sheldon Leonard for his new show about a small-town, plain-talkin' and homespun sheriff, a theme whistled by Hagen himself, and one he called simply, The Fishin' Hole.
Barney Miller
How important is the rhythm section to a great piece of music? Listen to Chuck Berghofer's largely improvised, yet fabulous bass line that drives this minor jazz-funk classic, a piece of music written by Jack Elliott, and a TV theme which despite its age and slightly dated arrangement, retains its power to carry you away with a wildly infectious groove.
Rawhide
One could argue that any TV theme by Frankie Laine already has one foot in heaven.  The same might be said of any theme composed by Dmitri Tiomkin.  But put those two giants in the same song, and spice it up with a crisp, well-timed bullwhip effect or two, and you've got yourself an all-time classic – and that doesn't even take into account Jake and Elwood's tongue-in-cheek homage, which continues to introduce the theme from Rawhide to legions of young fans via the wheezing but (somehow) still-chugging Blues Brothers franchise.

Beverly Hillbillies
Another of those early 60's narrative themes, The Ballad of Jed Clampett was played by Flatt and Scruggs, the legendary old-time country/bluegrass duo, who took the song to #1 on the country charts for three weeks in the fall of 1962.  Though sung under the opening and closing credits by actor/singer Jerry Scoggins, the song earned a special place in my heart because of the banjo picking of the legendary Earl Scruggs, who remains the single most innovative and influential player in the history of his instrument.
Mission: Impossible
Another TV theme composed by Lalo Schifrin and played by the ferociously talented "Working Crew" of L.A. sidemen.  This one was written and performed in 5/4 time, which, for all its surface cool and Sixties-era vibe, set it at a breakneck pace that perfectly mirrored both the action of the show and the rapid-fire editing that would become a hallmark of its classic, sexy opening.
Cheers
Arguably the last of TV's great theme songs, as during the run of Cheers producers began scaling back on their use of original songs and started licensing existing and (sometimes) already popular ones.   Yet perhaps no original TV theme in history so clearly captured the vibe of its show, which in this case was to invite you each week into a warm, inviting corner saloon where, unlike most bars in the cold and largely impersonal world, "everybody knows your name."
M*A*S*H
I'll break my own rule here, since this one was also in the movie. But unlike the film M*A*S*H and the sung version of Johnny Mandel's Suicide is Painless, both of which relied on black humor and biting satire, the TV show (and theme) could be far more somber and preachy.  They were, in other words, very different from their film counterparts. However, on the strength of some stunning acoustic guitar work by the fabulous Tommy Tedesco, the TV version of Suicide is Painless earns a well-deserved spot on this list.
F Troop
Call this one a guilty pleasure if you want.  And maybe it is.  But I dare anyone to take exception to just how magnificently this classic 60's theme was able to balance the sublimely absurd humor of the show ("We're the Hekawi") with the rousing, if not goose bump-inducing drum and bugle majesty of a Cavalry charge.
The Flintstones
Speaking of guilty pleasures, this may be the only truly guilty pleasure on the list.  But there's also a part of me that happens to believe that this is the single greatest "narrative" theme in the history of television, perfectly distilling into one catchy song – two, if you count the closing credits – the essence of this animated version of The Honeymooners.  (And I still recall, years later, being excited to finally realize that they were actually singing:…through the courtesy of Fred's two feet.)
Mr. Broadway
Raise your hand if you remember Mr. Broadway.  The short-lived drama, starring Peter Gunn himself, Craig Stevens, was about (of all things) a New York PR man.  Maybe that's why it only lasted 13 weeks in 1964.  On the bright side, it was produced by celebrated playwright Garson Kanin (Born Yesterday) and featured a brilliant opening theme, composed and performed by jazz great Dave Brubeck (Take Five).
Route 66
On the subject of perfectly capturing an essence of something, how about this stunning marriage of song and open road?  Nelson Riddle's theme for this classic anthology series is traveling music at its finest.  Listen to the bluesy piano fills, repeating line after line, and you can almost see (and even feel) the wire wheels humming along the blacktop on Tod Stiles' fabulous '61 Corvette, the coolest car in the history of television, and a piece of machinery that over the course of a four season run became as big a star as the actors it carried.
The Monkees
Long before he even hired the actors/band members, musical director Don Kirshner commissioned Tommy Boyce and Bobby Hart (Last Train to Clarksville, I'm Not Your Stepping Stone) to compose a theme song for a weekly comedy series about a fictional band.  What they came up with was one of the most popular TV themes of all time; a blend of finger-snapping cool and unbridled, high-fructose power pop.  The song proved to be so well-received it was not only put on the first album and released as a single, but became a hit in all four corners of the world – along with, of course, the show for which it was written.
Dick Powell Show
How much has the whole TV theme game changed?  The Dick Powell Show, an anthology series which ran from 1961-63, actually featured not one, but two theme songs.  A short, jazzy intro at the very beginning that would play over a montage of still shots from that evening's episode, and then a lush, emotional and full-bodied theme which would play as the host entered to provide background on the episode, and credit the actors.  They were both terrific (although very different), but the one at the beginning — the darting, almost frenetic teaser — was a flat-out killer.