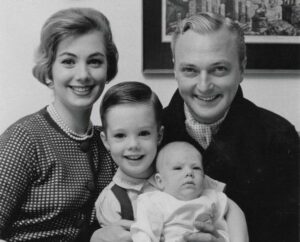 I suppose around his house, at least when it came to singing, Jack Cassidy must have been thought of as something of a slacker. After all, for years his wife Shirley Jones was the first lady of the Hollywood musical. And sons, David and Shaun, had both grown up to teen pop idols of the highest magnitude.
But the truth was, Jack Cassidy was not only no slouch as a singer, he was an interpreter of remarkable depth and character. Case in point, today's long-lost holiday classic.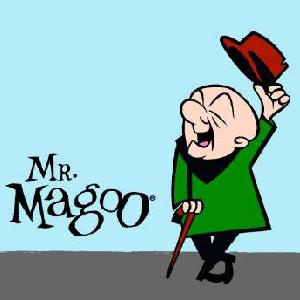 In 1962, composer Jule Styne and lyricist Bob Merrill were busy at work on a Broadway musical on the life of Fanny Brice when Lee Orgel approached them with an idea. He wanted to produce the first full-length cartoon Christmas special in TV history, and he thought of doing it as a musical version of Dickens' A Christmas Carol starring one of the day's hottest animated characters, the famously nearsighted Mr. Magoo.
The musical would be set, of course, on Broadway and be a play-within-a-play. The problem was going to be trying to condense the story down to well under an hour, with songs, so the network (NBC) would also have time for commercials. And he'd have to try to do this without watering down the story so much it lost its dramatic punch.
So, in the finest show-tune tradition, Orgel told the two the songs had to not only make the audience want to leave the theater humming their melodies, but their lyrics had to advance the story even more than most show tunes.
Enter Cassidy and today's lost nugget, which became the centerpiece of the finished product.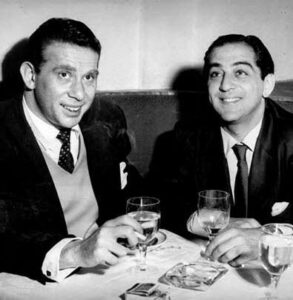 In December of 1962, Magoo's Christmas Carol premiered and turned out to be a huge success for both NBC and its sponsor, Timex. Yet as good as Jim Backus was as Magoo, the real revelation turned out to be Cassidy, who instilled a truly heartfelt element of humility, tenderness and working-man decency into Scrooge's beleaguered clerk, Bob Crachit. So much so, in fact, that Cassidy's vocal performance must now rank as, just possibly, the finest interpretation of Crachit ever brought to the screen.
And that's never more evident than in today's song. In just over three minutes, Cassidy performance – which runs from plaintive to hopeful to downright stirring (combined with Styne's majestic melody and Merrill's whimsical yet poignant lyrics) – brings to life the ever-sustaining union of love, hope and fear constantly at play in the Crachit household, a union that keeps the family strong and together despite its many hardships, and a union that in his novel Dickens took chapter and verse to detail.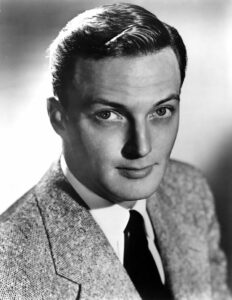 Broadway musicals have long been a source for holiday nuggets. Consider; My Favorite Things from the Sound of Music, Hard Candy Christmas from The Best Little Whorehouse in Texas, and We Need a Little Christmas from Mame. But, as sure as I'm sitting here typing this, I truly believe this little long-lost and sadly forgotten beauty — from an animated TV special, no less — is as good (and moving) as any of them, if not more so.
So with that, please enjoy today's Song of the Season; Jack Cassidy and the cast of Magoo's Christmas Carol singing The Lord's Bright Blessing.

(As a post-script, I should add that at one point in the production of Magoo's Christmas Carol producer Orgel stopped by Styne's studio in Manhattan to see how things were progressing. When he entered, Styne was at the piano and playing a song he and Merrill were working on. Orgel was ecstatic. He loved the song. "Wow, is that for Magoo?" he asked excitedly. "Sorry," replied Styne. "It's for that Broadway show Bob and I are working, which they've decided to call Funny Girl, and which is apparently going to star some young singer named Barbara Streisand. We're gonna call this one, People.")