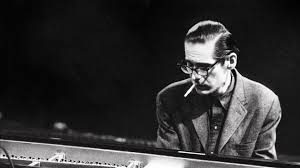 Eventually pianist Bill Evans would become a jazz legend.
In time, he would emerge as one of the pioneers of cerebral, contemplative form of the genre called modal jazz, one based less on chord progressions than a handful of atmospheric tones.
And just a year later he would serve as the backbone of the most influential jazz album ever recorded; Miles Davis' modal masterpiece, Kind of Blue.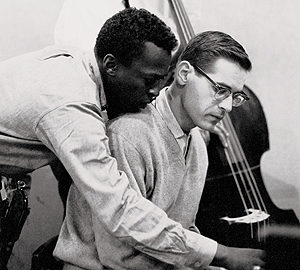 But just a few days before Christmas in 1958, as the 29 year-old Evans was sitting at the piano and playing around with Leonard Bernstein's Some Other Time from the musical On the Town, he found himself increasingly enamored with the song's first two notes. So he played them as chords with his left hand. Then he played them again. And he kept playing them again and again, eventually just a touch differently, and each time he struck the keys just a little softer and gentler, the tempo slowing ever-so-slightly with each pass.
Meanwhile, with his right hand Evans began to improvise on the tonal mood those gentle and ever-so-faint chords created. The engineer in the control room, whose ears pricked up the moment he heard Evans experimenting with not only the chords, but where they were taking him, hit the record button.
Next thing Bill Evans knew, he'd been able to take a few swatches of tone and color and baste them into an intriguing piece of music for his new album, Everybody Digs Bill Evans.
Evans' resulting intimate and meditative tone poem ended up being called Peace Piece. Because that's exactly what anyone who heard the playback felt; a calming and almost spiritual sense of peace.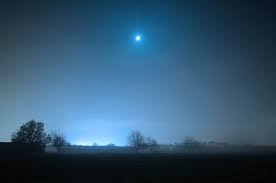 Now, understand that today's featured nugget is not a real holiday song by any stretch. But it's become one (and more) in my house, especially after I got diagnosed with cancer three years ago.
Because Peace Piece is the one song I make sure I play every Christmas Eve when – the work day done, the hustle and bustle behind me, and my house eerily still – I turn off all the lights, except those on the Christmas tree. That's when I sit there alone and let Evans' pastoral reverie take me deep within myself where I not only feel the spirit of Christmas, I can actually see it.
I feel the cold night air. I see the wise men. I see the star. And from a hill up above, I see the warm glow of the manger.
But more than that, when I sit there on Christmas Eve and listen to this remarkable little exercise in tone and mood while gazing into the lights on the tree, I'm able to contemplate what's truly unique about this magical season.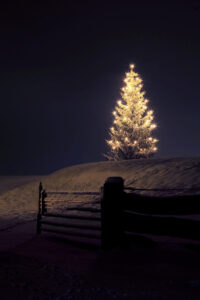 Because as much as we talk about the power and nobility of faith, hope and charity in our day-to-day lives, Christmas is the one season that even those divine gifts take a backseat to a force as noble and powerful as they: peace.
Real, attainable and honest-to-God peace.
So I urge you tonight, my friends, to at least think about doing what at some point I promise you I will do; turn off all the lights, turn on this song, and sit there in the glow of the Christmas tree contemplating peace; world, family and inner.
Merry Christmas, my friends. Here's to you and yours. But above all, here's to – if only for an hour or two – peace on earth and good will to people everywhere.
Now, please, enjoy Bill Evans' Peace Piece.