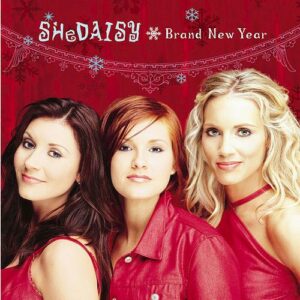 They are three Mormon sisters from Utah. And yet, unlike, say, Mormon songsters Donnie and Marie Osmond, the trio's music is anything but white-bread and middle-of-the-road. They're nominally listed as a country act, yet SheDAISY's arrangements and (at times) edgy song choices seem to be the embodiment of almost everything today's safe and formulaic country is not.
My hidden holiday gem today is from the group's 2000 Christmas release, Brand New Year. And while there were many songs from that album that caught my ear one snowy afternoon 15 years ago, this is the cut that really made me prick up my ears.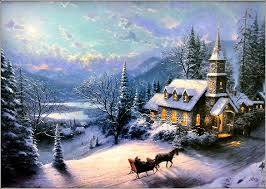 It is such a refreshingly new and different take on what is, admittedly, one of the simplest and most basic of all the traditional holiday standards that I found myself playing it over and over and being drawn in more and more by its almost magical marriage of Celtic instrumentation, freshly fallen atmosphere, and harmonic beauty.
Please enjoy today's Song of the Season; SheDAISY's reimagining of (and decidedly different take on) the simple and age-old holiday classic, Jingle Bells.