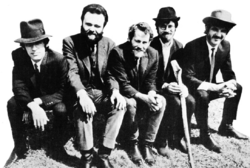 Before it was called roots music or Americana, there was the Band, four Canadians and a laid back mandolin-playing drummer from Arkansas whose music was a throwback to a time when, as an experiment in not just democracy, but self-destiny, America was still untamed and, in a very real way, still unrealized.
And I've long contended that, the quality of their compositions aside, the thing that set the Band apart from every other group during that golden age for rock music was the character and humanity expressed in the voices of its three lead singers, Richard Manuel, Levon Helm and Rick Danko.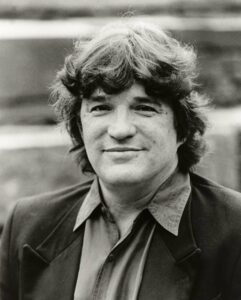 And of the three it was the last, Danko, whose reed-thin and gentle, unsteady vibrato seemed to embody that part of the 19th Century American spirit that historians rarely discussed, but which the Band could capture like a wounded butterfly: uncertainty.
And this song – which was released after Robbie Robertson's ego had been exposed for the force of nature it was, after the Band's nasty squabbles over songwriting credits and royalties had been made pubic, and after they had at long last called it quits – was a sad reminder of how great those four Canucks and a Yank had once been as a team.
Because while the album that contained it was, deservedly, a critical and commercial flop when it was released in 1977, this wonderful little tune managed to garner some short-lived seasonal radio airplay for the next decade or so. Since then, however – especially in the wake of the demise of FM radio's AOR format – it's largely fallen through the cracks of public awareness.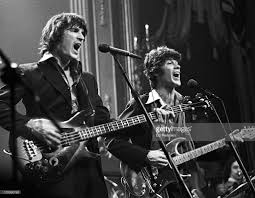 Which is a shame, because it's an absolutely beautiful holiday song sung beautifully by a guy whose voice (if you close your eyes and imagine real hard) could be what a donkey in a manger might sound like if it could sing.
Enjoy Rick Danko's inspired performance on today's Song of the Season: The Band's Christmas Must Be Tonight.