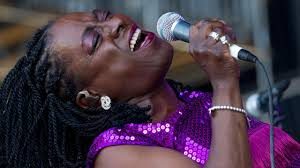 Three years ago this very week I got the news no one ever wants to receive. I had somehow managed to contract full-blown cancer. Stage IV squamous cell carcinoma, to be exact, in the form of a tiny, almost microscopic tumor at the base of my tongue.
So the first week of December, two weeks later, I began the treatments that would, in the end, save my life; intense doses of radiation aimed squarely at the malignancy.
Now, it might sound silly for me to wax nostalgic about those cold and dreary Chicago days, but I guarantee you they were not days of dread and despair, as you might expect. They were days brimming with hope, faith and a remarkable sense of inner peace.
Central to my incredible sense of hope was the support the medical staff provided me at the University of Illinois Hospital, especially the oncology nurses and radiation techs. We'd meet like clockwork at the oncology clinic at 5:30 every morning and we'd do that day after day throughout the holiday season and into February of the next year.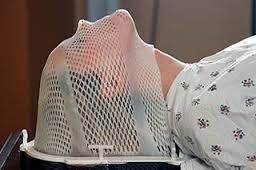 What's more, because each radiation session was just under an hour in length, because I was instructed daily (under penalty of death) to do nothing but lay still and not move a muscle, and because I'd be alone in the room for the duration, the techs made sure they had music piped over the room's speakers that I'd really enjoy.
For that reason, one day early on in the process I brought in a dozen or so CDs from my personal collection and told them they could hold onto them for as long as my treatments lasted. One of those discs was a relatively new release by a little known group calling itself Sharon Jones and the Dap Kings.
The Dap Kings played classic funk-and-groove, 70's-vintage soul and were fronted by a woman who'd grown up during that era, who'd hoped to one day make a living singing original soul music, and who'd end up spending years being rejected by one label after another for, in her words, being "too short, too fat, too black, and too old."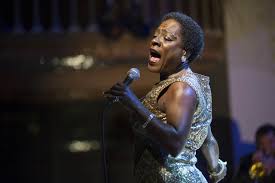 All the while, Ms. Jones held a series of odd jobs, even as she held tightly to her dream. She worked as a prison guard at Riker's Island. She did time in an armed armored car driver for Wells Fargo. And she played weddings, bar mitzvahs, and the like on weekends to not only do what she loved doing, but to put a few bucks in her pocket, which helped her make rent each month.
Finally in 2002, using vintage recording equipment, she and her band recorded their very first album, Dap Dippin' with Sharon Jones and the Dap Kings. At the time it was the first and only release for Dap Records, a Brooklyn-based label launched by her bass player, Gabriel Roth. And with that release, Sharon Jones found herself both the face and voice of the New York-based revivalist soul movement, a movement that for the briefest of moments in the early aughts caused more than a ripple on the pop culture scene.
She and the Dap Kings were chosen to play and sing backup for Amy Winehouse's Back to Black album. She worked the Apollo. She sang on Letterman. She wowed the hipsters at SXSW. She toured with alt-rock legend Lou Reed and shared the stage with artists ranging from Michael Buble and Prince to Phish.
Then came late 2013, when Sharon and her Dap Kings recorded and released Give the People What They Want, the album my techs and I found ourselves grooving to over and over again during my treatments, especially a song I'd fallen in love with one afternoon when, by chance, I heard it on the car radio.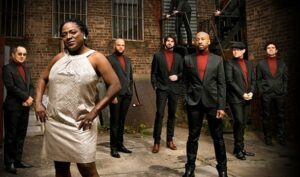 It was a simple little tune that during those cold winter days managed to fill me with hope and, if nothing else, make me smile, even as I lay there, the radiation burning a hole in my body and killing, in order, my taste buds, my thyroid gland, and too many hair follicles to count.
It wasn't a great song. It wasn't even Sharon Jones' best. But to this day, Making Up and Breaking Up, a Roth composition, can lift my spirits, lighten my burden, and send me back to an odd time when I had one job to do each day, and one job only; to survive.
But the reason I'm posting this today, and embedding my favorite guilty pleasure-Dap Kings tune isn't because of me. It's because of the woman singing it. You see, I was saddened to learn that Sharon Jones passed away this week.
Apparently, in 2013, just as she was putting the final touches on Give the People What They Want, she was diagnosed with pancreatic cancer. That's why People wasn't released immediately; so Ms. Jones could recover and get strong enough to tour and support it.
Tragic and bitterly ironic, isn't it? The woman who, in her own way, helped me beat my cancer, had been fighting her own battle the whole time; one that would end up costing her her life.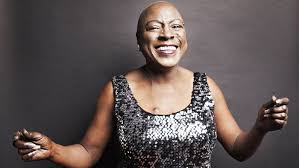 That's why as much as I still love the breezy charm, the lilting melody and the lyrical innocence of Making Up, and why I really want to think of it as my song, from this point forward it's no longer that. It's just not my song any more.
It's our song.
I only wish I could have been there for Sharon Jones during her battle, if only in a small way. Because, I promise you, and as sure as I'm sitting her typing this, the woman was there for me.
Rest in peace, my fellow warrior. I'll never forget what your music meant to me at a time I needed it most. And I play this song today in honor of your indomitable spirit, your stubborn little dream, and, above all, your special place in my heart.