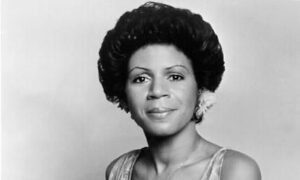 Tonight in Los Angeles a handful of musicians will perform a tribute concert to the late Minnie Riperton, who died of breast cancer on this day 35 years ago.
To most, Riperton was simply the one-hit wonder who in 1975 hit #1 on the pop charts with the self-penned "Lovin' You" – which, much like another song from that often critically eviscerated era, Maria Muldaur's "Midnight at the Oasis," you most likely either love or hate.
But to a minority, including a legion of music industry insiders, Riperton was a five-octave marvel who began her career as a singer for one of the most inaccessible, hard-to-embrace and ahead-of-its-time rock/soul groups in history (Rotary Connection), who sang background on some of Stevie Wonder's most legendary tracks, and who as a solo artist went on to write and record some of the most unique and enduring soul songs of her time – all before dying at 31.
Two thoughts on Minnie.
First, count me among those who feel "Lovin' You" was an absolutely freakishly great song, while also being a tune that to this day can send me back to my very first Spring Break and my first-ever trip to South Florida.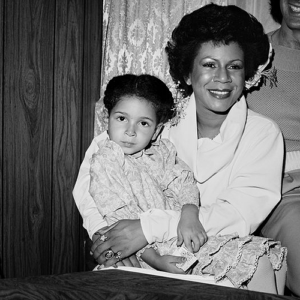 But more than that, I will always particularly love the unedited, album version of the tune, which ends with a playful little scat in which Ripperton repeats over and over, "Maya, Maya…Maya, Maya…Maya, Maya, Maya, Maya."
Of course, it would be years before I'd learn that the Maya the singer was referring to was her daughter Maya Rudolph, who at the time of Lovin' You was just a year and a half and who happened to be in the studio that day.  Rudolph, of course, years later would emerge as a talented actress and one of the funniest women in the history of Saturday Night Live.
My second thought on Riperton is that she wrote and sang one of my favorite songs of the 70s.  It's called "Edge of a Dream," and it's the late singer's lilting homage to the worldview of Martin Luther King, Jr., who had been killed just a few years before she recorded it.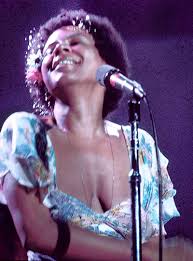 And not only does "Edge of a Dream" continue to stir the idealist in me, but its piano, played with astounding touch, delicacy and restraint by Wonder (one of Riperton's biggest fans and billed as "El Toro Negro"), builds to a point and becomes so achingly melodic that I swear I can still hear this song to this day – especially its extended coda – and find it so chillingly beautiful, and feel my soul so stirred that (metrosexual alert) I physically hurt. Swear to god.
Enjoy.  And here's to you Minnie, and to the dream so many of us share to this day.