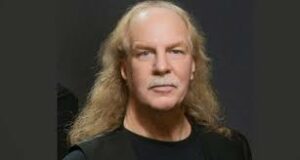 There's no chance in hell you know the guy's name.  But you know his deft touch and his lilting sense of melody.  Keyboardist Jimmy Greenspoon of Three Dog Night died this week after a brave battle with melanoma.
I won't drill down too deep on this one.  Let me, instead, simply leave you with the one song that best crystalizes Greenspoon's importance to one of the most successful bands of our lifetime.  This particular song — my personal favorite of theirs — has always done to me what its lyrics imply. It takes me to a place where I can unshackle myself from the everyday pressures of life, be alone with my thoughts and memories, and just for
the few minutes it takes for this song to play itself through, be free of everything.
And I promise you, on the rare occasions that I get to hear this tune and to go to that place of refuge, relaxation and peace, I ride there on the tips of Jimmy Greenspoon's fingers and the wings of his magic keyboard.
Godspeed, Mr. Greenspoon.  And thanks.