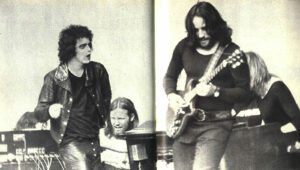 Let's take a moment today to remember Dick Wagner – maybe the single greatest anonymous guitarist in the history of rock 'n roll – who passed away a few days ago after a long battle with heart disease.  In 1974, Wagner, a kid from Michigan who cut his teeth in an early incarnation of Alice Cooper, played on two of the greatest examples of rock guitar ever recorded and set the bar so high for future generations of players that it might be equaled, but quite possibly never topped.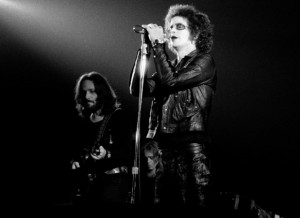 That year, on Lou Reed's savage live album, Rock 'n Roll Animal, it was Wagner and fellow Michigander Steve Hunter who wrote and played the album's scalding guitar intro and who completely re-imagined and then tore to shreds the disc's first cut, Reed's snide and formerly gently subversive classic, Sweet Jane.
And that very same year, it was again Wagner and Hunter playing and sharing equal guitar lead on Aerosmith's blistering cover of the old Tiny Bradshaw R&B standard, Train Kept A-Rollin'.  (Yes, that's right. Sorry to report, Joe Perry fans, but Get Your Wings' producer Jack Douglas had a vision for the song that required a higher level of guitar skill and dexterity that he felt Perry was capable of achieving.)
But rather than me talking about the guy's guitar work on these two classic cuts — which, by the way, during my sophomore year in college completely altered my notion of great rock guitar and from that point forward turned me into a six-string snob — let me let his playing speak for itself.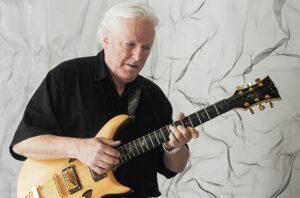 And one more thing; let me leave you with a sentiment Dick Wagner once shared with a reporter not too long before his death, and one that these past eight months have taught me is as true as our time on this little marble is short, "Love is in the air.  Breathe deep."
R.I.P. Dick.  And thanks for all the great music.