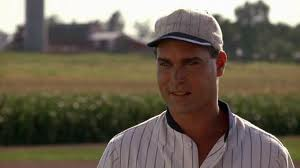 Let's be honest, almost any yahoo can put together a list of the best baseball movies of all time.  Heck, you ask a roomful of even non-baseball fans to name nine great baseball films, and the chances are 6 or 7 titles would appear on every last one of their lists, if not more. 
Sure, not movie-going baseball nut is crazy about, say, The Natural, A League of their Own, Eight Men Out, The Rookie or maybe even Major League.  But most are, and most would put any one of those films on just about any list of great baseball movies.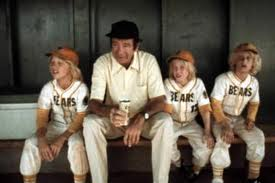 Similarly, Field of Dreams, Bull Durham, Pride of the Yankees and The Bad News Bears are all going to show up time and time on list after list, regardless of whose it is. 
There's not, in other words, a whole lot of variety of opinion when it comes to great baseball movies.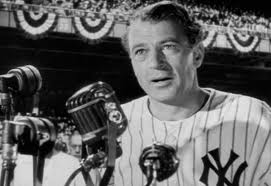 So given that, I thought I'd try something a little different; something beyond rounding up the usual suspects. What follows, therefore, is a list of nine baseball movies you may or may not have ever seen in your life, nine movies which seem to have fallen through the cracks of popular consciouness, and nine movies, any one of which you'd be well-served to spend a few hours watching on some cold winter day waiting for pitchers and catchers report.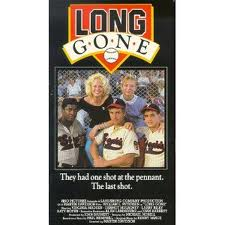 Long Gone (1987)
One critic once called this film "the best baseball movie you never saw."  I'm not sure if that's true, but the fact is this little gem never got a theatrical release, nor has it ever been issued on DVD.  Its only day in the sun was a brief run on HBO in the late 80's, where it developed something of a cult following.  Written by late Alabama-born sports writer and long-time Atlanta Journal columnist Paul Hemphill, and featuring a stellar cast led by Chicagoans William Peterson and Virginia Madsen, it's the nostalgic tale of the red-dirt minor leagues of the 1950′s, a network of tiny southern towns full of bigotry, broken dreams and an almost boyish love of the game.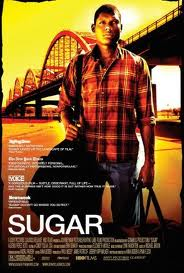 Sugar (2008)
All baseball movies, even the best of them, share at least one common trait.  Virtually every last one is relentlessly, even fearlessly predictable.  That's what's so unique about Sugar, a largely unseen indie film about a kid from the Dominican Republic who parlays a live arm and a killer pitch into a pro career.  This film has the chance at one point to go all Disney on us, and become a tear-jerking variation of just about every sports movie we've ever seen. But, bravely, it doesn't.  Instead, it veers off in another direction entirely.  This movie is smart.  It's real.  It's occasionally funny.  And at times it can be downright gut-wrenching.  But above all, it never goes where we expect it to. Yet despite that, Sugar never disappoints.  In short, this is the best baseball movie you never saw.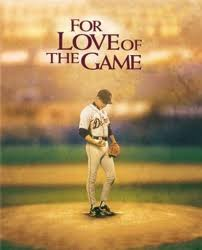 For Love of the Game (1999)
In the late '90's, Kevin Costner's rep faded to such a stunning degree and so head-swimmingly fast that overnight he went from an actor who could do no wrong to one who, as he might have once said, couldn't fall out of a boat and hit water.  A film released in 1999,  just shortly after the star's bankability had cratered, it found itself lumped in (both critcally and commercially) with other Costner clunkers from that decade like Waterworld, The Postman and Robin Hood.  But For Love of the Game remains a terrific baseball movie and a nice little love story.  Ironically, one of the few things that really doesn't work about it is a guy who's often been the best thing about a film.  John C. Reilly's second banana of a catcher, who for some unexplained reason wears his team's cap in public and who at times seems to be drowning in a sea of gee-whiz earnestness, is a major league veteran — as well as a contemporary movie character — who just feels hopelessly out of time and place.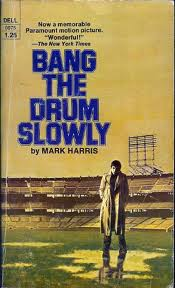 Bang the Drum Slowly (1973)
Honesty compels me to admit I don't love this movie.  I got a chance to see the original U.S. Steel Hour teleplay with Paul Newman and Albert Salmi in the lead roles, and that's the version I love.  Bang the Drum Slowly is from a Mark Harris novel written and originally set in 1956, and the not-too-bright country boy of a catcher played by Robert De Niro plays much better in that innocent decade leading up to the tumultuous 60's than he does in the cynical days just after them, when this move eventually got made. That's why I wish the director had opted to make this a period piece.  But that said, it's still a moving little story about two unlikely friends and teammates, a star pitcher and a banjo-hitting catcher, the latter of whom discovers he's dying of cancer, but not before he starts hitting (and winning) like he never has in his life.  It's also a movie that, like the book, ends with one of the great lines of contemporary American fiction, "From now on I rag nobody."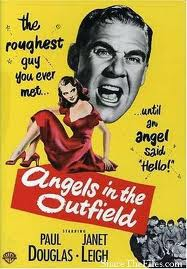 Angels in the Outfield (1952)
The worst thing about this wonderful little movie is its title; at least, that is, since '94, the year Disney foiseted upon the world its syrupy sweet, synergy-obsessed and jaw-droppingly tone-deaf remake (an "injured reserve" list in baseball?).  The original help-from-above fable, set in the blue-collar Pittsburgh of 60 years ago and featuring the downtrodden and perennially hapless Pirates (well, at least some things don't change), is a terrific little baseball fantasy which rather than relying on silly special effects and calculated weepiness, like the preachy remake, relies almost solely on the gruffness, frustration, irascibility, and sandpaper goodness of its central character, a potty-mouthed field manager and baseball lifer played by the always terrific and always under-appreciated Paul Douglas.
Cobb (1994)
This movie no doubt should have done a lot of things differently.  Tommy Lee Jones, who plays the Tiger legend as an old man, and who was nearly 50 when the film was shot, probably should have not played him in those flashbacks of his playing days.  A supporting actor with more gravitas and acting muscle than Robert Wuhl should have been cast opposite him as the young writer hired to chronicle the old man's life and clean him up for posterity, but who in the end must wage war with him. And Ron Shelton, who did a heck of a job writing about not only the Georgia Peach, but fame's uneasy relationship with legacy, probably should have hired someone with a lighter touch to direct.  And then, of course, there's Cobb himself, one of the nastiest, orneriest men in the history of sport.  But that said, Cobb, for all its darkness and brutal honesty, is a fascinating story and remains a movie that all true baseball fans owe it to themselves to see at least once.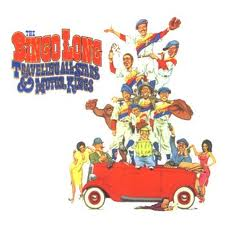 Bingo Long and the Travelling All Stars and Motor Kings (1976)
No, it's not a great baseball movie.  No, it's not a great comedy.  And no, it's not even historically all that accurate.  But it is a hell of a lot of fun.  And there's enough truth to the story — call it historic truthiness — to charm even the most cynical and exacting baseball movie critic. What's more, it's got Richard Pryor at something near his best; young, full of life and absolutely teeming with the kind of raw, nervous energy that made him one of the most remarkable and game-changing comedians of all time.  Directed by John Badham (Saturday Night Fever), and born of his deep-rooted memories of growing up in Alabama and watching the Birmingham Black Barons, it hard to sit through Bingo Long and not get caught up in the man's bittersweet nostalgia for both the legendary Negro League stars he once watched playing and the incredibly complex time in America in which they played.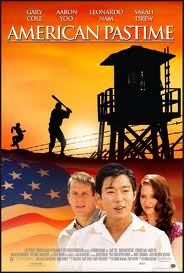 American Pastime (2007)
Another great little movie that precious few ever saw.  Of course, in this day and age of mega-blockbusters, billion dollar budgets, computer animation and blue-screen special effects, not to mention Q ratings, focus groups and viral marketing campaigns, it's little wonder than a low-budget, indie film about baseball in a World War II internment camp, set in the 1940's, and starring a bunch of Japanese-American actors never found its way to your local multiplex.  Nevertheless, this is a movie you really should try to add to your Netflix queue at some point.  Sure, it's a little heavy on nostalgia and emotion, and sure it uses liberals amounts of both to remind us yet one more time about what it means to sacrifice and what it means to be an American.  But never at the expense of the story.  And besides, we're baseball fans.  And if there's one thing we've learned about nostalgia and emotion when it comes to movies about our sport, it's that they come with the turf.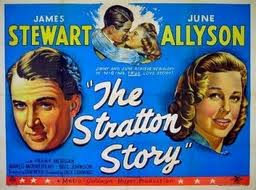 The Stratton Story (1949)
Six years after telling one Oscar-winning inspirational-but-true baseball story about a ballplayer who "caught a bad break" and found salvation in the arms of a strong, beautiful woman (Pride of the Yankees), director Sam Wood was back in 1949 with The Stratton Story, the unlikely but true story of a very good White Sox pitcher who overcame the loss of a leg in a hunting accident to once again pitch in pro ball.  This time Jimmy Stewart plays the real-life central character, Monty Stratton, and June Allyson his enternally understanding and forever-loyal rock of a wife, Ethyl Stratton.  Say what you will about it being corny, predicatable and full of tug-at-your-heartstrings moments, it's still a great movie and in its day Hollywood thought enough of The Stratton Story to honor it with its Academy Award for best story.