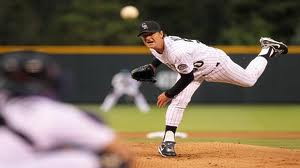 Statistically speaking, two things I learned this month frankly blew me away.  And they both, oddly enough, had to do with the number 8.
First, for the non-baseball fans among you, an aging relic of a left-hander named Jamie Moyer won his first game of the year a few weeks back while pitching for the Colorado Rockies.  Now that might not be noteworthy except for the fact that Jamie Moyer is 49 years old and is now officially the oldest pitcher to ever start and win a Major League Baseball game.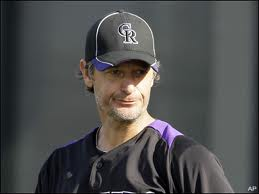 But that's not what I found remarkable, or at least not what I found most remarkable about the situation.
What I found absolutely stunning is this one simple fact:  of all the men who have ever put on a Major League Baseball uniform, Jamie Moyer – who started pitching in the big leagues in 1986 and is somehow still pitching today – has now played with, for, or against 8% of them.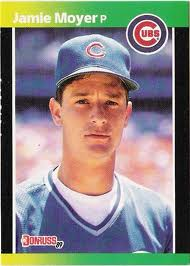 Think about that.  The game started a century and a half ago, and this guy's stepped onto a diamond with almost one out of every ten men who've ever laced them up, thrown a pitch, or stuck a big chaw in his mouth.
I don't know about you, but I find myself almost incapable of wrapping my brain around that one.
And speaking of the number 8, last week on TCM I watched for the first time a somewhat unexpected little gem of a black and white film from 1964 titled Dear Heart, which starred Glen Ford and Geraldine Page.
I guess I had known of Dear Heart for years, but probably only because of its theme song, one of four beautiful compositions by Henry Mancini  nominated for an Oscar for Best Song between 1961 and '64.  (Moon River, Days of Wine and Roses, Charade and Dear Heart.)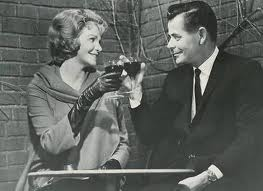 But watching the movie I soon realized that, strange as it may seem, I had never seen Ms. Page act before.
I'd heard of her, certainly.  And probably could pick her out of a lineup, at least later in life.  Hell, I'd even taken acting lessons from an New York actress who had performed with Page and her husband Rip Torn onstage, and I'd once shared a five-hour plane ride with an actor who'd starred opposite her in The Trip to Bountiful, and who regaled me with a few stories about what she was like to work with.
But until last week, I personally had never really seen her act.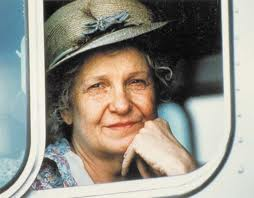 Within minutes, however, I couldn't take my eyes off of her.  She was amazing.  She brought so much depth and texture and – I don't know – humanity to her character, it was almost like there was no one else on screen with her.
That's when I went to the Internet Movie Data Base and Wikipedia and started reading.
Do you know what I learned?  That for all Geraldine Page's success and acclaim on the American stage, she rarely appeared in movies.  In fact, in her 40-year career as Broadway star she acted in, relatively speaking, only a handful of films.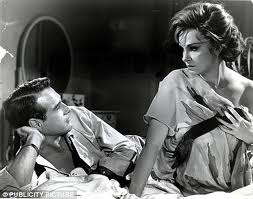 Page apparently felt much more at home on the stage, and viewed herself as a stage actress who occasionally made movies, as opposed to a movie star who every so often did theater.
That's probably why she made no more than 20 or so films in her Hollywood career, a number of them tiny art house films and a few others which never got any widespread distribution.
But that's not what was amazing.
What was amazing was that in a little over twenty or so film roles Page was nominated as Best Actress 8 times.
8 times, are you kidding me?  The woman was nominated 8 times for Best Actress in just a little over twenty film roles, most of which nobody saw?  That's incredible. And I gotta be honest, I had absolutely no idea.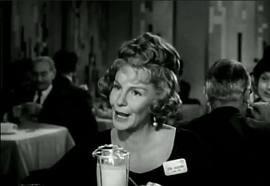 And oh yes, while you're chewing on Geraldine Page's astounding track record for Oscar nominations, try this one on for size.  Remember her remarkable performance in Dear Heart that I mentioned earlier – her rich, full-bodied portrayal of a quirky, outgoing, gentle and loving but in the end deeply lonely postal clerk that so enchanted me I was compelled to not only learn more about her as an actress, but write what you're reading right now?
That wasn't one of the 8.