The following is the first in a series of profiles on the sons and daughters of friends of mine who have decided, at least for the time being, to follow their hearts and try to play music professionally — a decision that, I'd like to think, had at least a little to do with their parents' (and my generation's) inherent love of music and the eclectic styles that made up the soundtrack of our lives.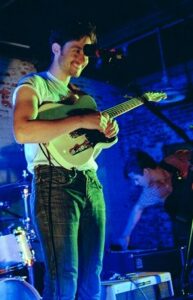 Name: Adam Intrator
Hometown: McKinney, Texas
Now Based: Savannah, Georgia
Band: Triathalon
Instrument(s): Vocals, Guitar (Squier Telecaster in all-white)
Genre: Indie Rock
Background
David Intrator and I go way back, although we never realized it until years later.   A native Syracusan, I went to high school at Christian Brothers Academy in Dewitt, a small affluent suburb east of the city. Dave went to Jamesville-Dewitt, whose middle school was directly across Randall Road from CBA, and whose high school was just northeast of there. It wasn't until we both landed jobs in the cable TV industry, however, and had been at those jobs for nearly 20 years that our paths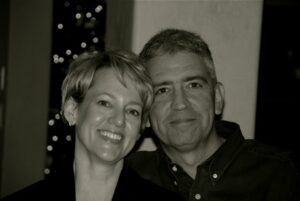 finally crossed. I was working for a DC-based trade association and David was doing marketing and programming for a Dallas-based cable company, when one day we found ourselves on a subway train in New York and started making small talk. One thing led to another, and before you know it we realized we'd gone to school across the street from one another.
And while Dave and I shared more than a few laughs, drinks and friends as industry colleagues, it wasn't until my recent bout with cancer, and the subsequent Desert Island Jukebox series I did on my favorite '60s pop singles, and my relationship with them, that he and I started getting down to brass tacks and really getting to know one another. (And if you don't think you can get to know a man by the music he holds dear, you really haven't been paying attention.) Dave became a most frequent, fervent and eloquent commenter on my blog (and FaceBook page), and he continues to this day to regularly share songs and celebrate the history of American music via his own FaceBook page.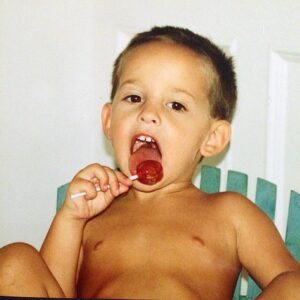 That experience bonded us, as did our mutual love of long-lost hits and obscure 45s. And that led David to one day share a video of his son and his son's band, both which I thought were not just good, but terrific. And it was that one video by Triathalon (and how it touched me) that triggered my idea for this Musical DNA series and my profiles of a few of my friends' sons and daughters who – just maybe, spurred by their parents' deep love and abiding passion for music – have sought to carve out careers for themselves making music and earning a living doing it.
Q&A with Adam Intrator
What brought you to the music you play?
I listened to a lot of the group, Girls (from San Francisco), in college.
Explain briefly the process by which you conceive and create your music.
A lot of it comes from listening to other bands or seeing them live. Then I'll go home and play my acoustic guitar until I come up with something. I'm easily influenced.
Who are some of your favorite songwriters, present or past?
I really love D'Angelo. And Andre 3000 (formerly one-half of OutKast) is really clever.
Define musical success for someone at your stage in life.
This is an interesting thought. I believe that if people like what you're making out there and are supporting you by buying your music and spreading the word, you've pretty much made it. Also, being able to play music and still live your life happily is pretty cool too.
Vinyl or digital?


And I'm not just saying that because it's cool. Well maybe I am. Okay, digital.

C'mon, I was born in 1991!
If you could have seen any artist in history at any point in their career and in any venue anywhere, who, when and where would you like to have seen?
Probably the Beach Boys in the 1960's somewhere in California – without all the screaming girls, of course. Something about being able to hear those harmonies live just sounds life changing to me.
What are your current musical plans, and how do you see your career playing out over the next, say, five years?
Currently we are about to embark on a month long tour in March out to SXSW. After we get back, we're going to record our second full-length release. Jeez, hopefully in the next five years we don't have to have actual jobs and we can play a show here and there and make rent doing that. Maybe live on an island and wear all white as well.
Who do you feel is an almost criminally underrated musical artist, either living or dead?
Underrated is the key. I would say Toro y Moi, who's from Columbia, SC. Personally, I don't feel he gets enough credit for paving the way for many of the sounds popular today in music. He's an incredibly talented musician who constantly reinvents himself.
How has your generation's relationship to music – consuming it, buying it, making it, sharing it, etc. – changed from your mom and dad's generation?
I feel like my mom and dad had the radio and select moments of television where a band would be featured and that would be the only way they found out about an artist. Compared to my generation, there are so many bands and so many different outlets for musicians that it's way easier to explore and find someone new. I also feel like music is way more accessible these days to the point where my generation can listen 24/7.
If you could change one thing about the music industry or being a working musician today, what would it be?
I would say as a working musician, having better hospitality on the road would be a real treat. Not saying people I've stayed with in the past haven't been hospitable. But if I could travel everyday and go to sleep on a nice bed, that would make all the difference. But couches are nice too.
At the risk of tooting your own horn, what has been the musical highlight of your life to this point?
Honestly, just being able to play different venues around the United States and having the opportunity to play with some really talented bands. When you play live music, you also get to see a lot of live music as well. That's probably my favorite part of the whole thing.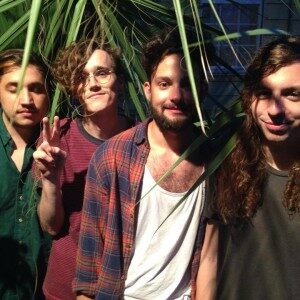 My Take
If anything, history has taught us that music is a dynamic, progressive and constantly evolving force. What's more, each generation's music is part-reflection of its life and times and part-amalgam of all it's absorbed along the way. That's why the concept of musical genres today is becoming almost anachronistic. The walls between styles continue to crumble, and do so little by little with each passing year and with each new bold fusion of influences and each new unlikely mash-up of musical silos.
As we aging Boomers continue to want to label things, if pressed I would call Triathalon's music, for lack of a better description, lo-fi/indie/surf/pop/rock. The band's music is both accessible and challenging – and, perhaps not incongruously, all at the same time. For all Triathalon's catchy surf-hooks and melodic, almost hypnotic Beach Boy-influenced powers of seduction, the band still regularly (and often unexpectedly) dives into – no pun intended – rolling waves of uncharted waters. Sublte shifts in rhythm, occasional visits from alien and random notes and riffs, and whimsical side trips down unlit roads of melodic surf-like fancy and imagination are commonplace. And they leave the listener not so much – again, no pun intended – lost at sea, but on his or her toes and actively engaged in the act of anticipating what's next.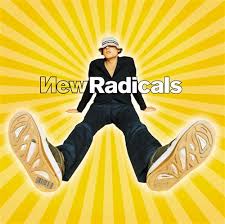 Adam's falsetto vocals often waft above much of the band's whimsy, hooks and groove-filled joyous noise and yet at the same time very much tie everything together, in a style reflective of Gregg Alexander (as the New Radicals) in his stunning 1998 pop masterpiece, Maybe You've Been Brainwashed Too.
And yet, for all Adam's vocal prowess and all his band's readily apparent abilities as harmonizers, I listen and still can't help but feel that — at least on some of the band's more celebratory and uptempo songs — much like so much of the great '60s era surf music whose DNA they share, so many times Triathalon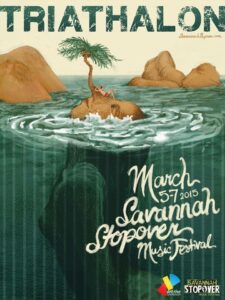 would soar to even higher heights if they'd consider exploring and perhaps even incorporating more complex and more ambitious harmonies.
That said, I love this band. I truly do. And I have often found myself, especially on cold winter mornings with the wind howling and summer but a distant memory, drinking coffee, banging away at the keyboard, and listening out of one ear as Triathalon and Adam Intrator take me to a warmer place and gentler time with their slightly-but-deliciously off-kilter blend of evocative melody, mood and lo-fi magic.