At long last, here it is: the final installment on my list of the most over-looked, poorly reported and/or under-appreciated deaths of 2012.  And of all those who we lost this past year, these five lives are five I felt strongest about making sure to include, as they either touched me personally, were the greatest at what they did, or made an impression on America or American life that will resonate long after we're all gone.  Enjoy.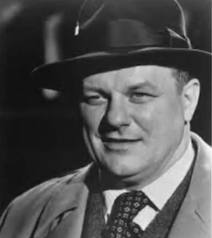 5. Charles Durning
Surviving the D-Day invasion of Omaha Beach would have been hard enough, as would having emerged intact from both the Battle of the Bulge and the Malmedy Massacre – or for that matter, surviving wounds from a land mine explosion and shrapnel that embedded itself into deeply into your thigh, hand, chest and front portion of your skull.
Likewise, it would have been hard to imagine some plain-looking ordinary Joe-type from some town called Buttermilk Falls – a high school dropout and war vet on the GI Bill – with few if any obvious talents or gifts becoming one of the most successful actors in an industry hell-bent on turning the car keys over to the young, beautiful, chiseled, quirky, grungy, mumbling and bad-assed, while ignoring so many thousands of ordinary Joe-types. But Durning, the roundish little stage and screen actor with the plump nose, the edgy way about him, and that unique way of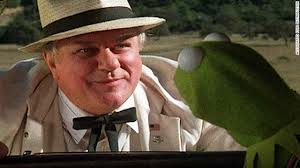 constantly chirping out of the side of his mouth – and a guy who would go on to lend some ill-defined, hard-to-describe and yet unmistakable sense of realness to films like Tootsie, The Muppet Movie, O Brother, Where Art Thou, The Sting and Dog Day Afternoon, along with the offbeat TV series Evening Shade – somehow in his time managed to pull off the longest shot of all. He did every one of those things.
But why Charles Durning makes this list isn't because we didn't know of his death. It's because when we were told of it, most in the media seemed to want to refer to him solely as a character actor, and if they mentioned his war record at all they did so in passing near the end of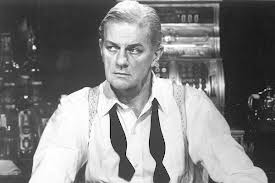 their stories. But make no mistake; Durning was first and foremost an American war hero. And in many ways his acting served as merely a conspicuous footnote to his remarkable service record in the war against Hitler.
Entering France on the morning of D-Day in a powerless glider, Durning's infantry unit overshot their mark and he and the others actually had to fight their way back to the front in order to join the battle. Shortly after having survived the carnage of Omaha Beach, he then found himself badly injured by a landmine and spent months recovering in a French hospital. When he was finally released and declared fit to serve again by the Army, he got sent back to the front where he fought in the bloody Battle of the Bulge, was captured, and one day found himself, unarmed and with dozens of fellow prisoners, all alone in an open field when the Nazis suddenly and without warning began machine gunning them down like defenseless farm animals. Amid the screaming, death and bloody chaos, Durning somehow managed to reach the safety of the woods where he lived and foraged for days while being hunted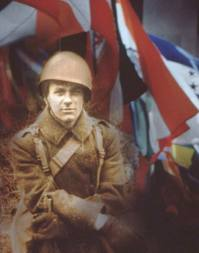 by Nazi troopers. And it was during his time in the woods that he apparently began to change his view of war, not just as a soldier but as a human being. As a result, when a few weeks later he was attacked outside a small village by a crazed, hate-filled young German boy wielding a bayonet, who was all of 14 or 15 at the time, Durning didn't fight back– at least not at first. He tried to calm the boy down and attempted to communicate to him to stop. But the boy was out of his mind and wouldn't listen. He just kept screaming and coming back at Durning with his bayonet, shoving its point into the unarmed American soldier once, twice, and finally eight times. Growing weary from his injuries and the loss of blood, Durning finally reached behind him, grabbed a rock, and bashed the boy's skull in. As the young German lay there dying, Durning crawled over, cradled him, and began sobbing as the boy died in his arms.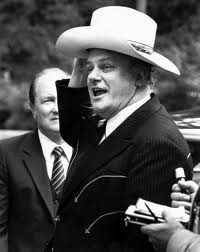 Later Durning would never talk about the war, or his experiences. It was only when his fellow soldiers began to tell friends and family about their remarkable little war buddy from a tiny town on the Hudson, just north of New York, that the world would being to see even a glimpse of what went into those colorful, often funny little guys they saw Charlie Durning playing up there onscreen – quirky but somehow conflicted characters whose eyes always seemed to be hiding a slightly detectable but steady tug-of-war between joy and melancholy. Those who watched him could see it, even if they didn't know why. But they knew. Charles Durning played like few actors in history have ever played it before or ever played it since, human decency tinged with sadness.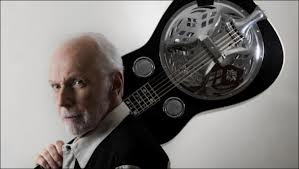 4. Mike Auldridge
For a generation of Boomers – especially those in and around the nation's capitol – who had cut their teeth on jam bands like the Grateful Dead, Allman Brothers or Little Feat, at some point in the 80s, or maybe 90s, many of those same seekers of truth, meaning and the perfect buzz happened upon bluegrass. Or likely, they stumbled into the Birchmere Music Hall one night and found themselves face to face with the Seldom Scene. And while they may have been turned on to the group, if there was an individual who caught their ears and opened their eyes to the whimsical artistry, improvisational daring and occasionally jaw-dropping power of bluegrass – especially when handled by a master – it was the little guy on the right. It was Mike Auldridge.
At least that's how it happened for yours truly. The first time I saw the Seldom Scene, it was a warm summer night under the stars in the foothills of the Berkshires. And by the time the unassuming, bookish-looking little guy on the right hand side of the stage had blistered through maybe two bars of his first solo, my world had become a much bigger place. Because to hear Mike Auldridge play for the very first time was like slow dancing with a pretty girl, tasting turtle soup in Commander's Palace on Fat Tuesday, or tooling down the open road in an Italian sports car, never before having done so. Hearing Mike Auldridge for the first time was like nothing you had ever experienced in your life, or perhaps ever would again.
He may have looked like your insurance guy, or maybe your accountant, but make no mistake; he was an artist in every sense of the word, and he revolutionized how future pickers would forever approach the odd-looking hybrid of a guitar he almost singlehandedly turned into a jazz instrument. His technique wasn't merely fast and nimble. And his phrasing wasn't just tasty, soulful and even daring. He was a combination of all of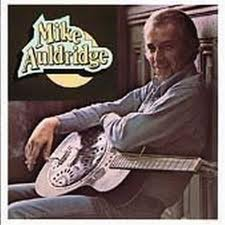 the above, and then some. When Auldridge was onstage and launched into one of his trademark improvisational flights of fancy, you could almost feel an audience hold its breath and lean forward in hushed anticipation. And every once in a while he would find a particular note or take an unexpected turn that could literally shoot through you in a pang that at times and for the briefest of moments felt like some odd mix of pain and longing. Imagine Miles Davis on trumpet, or John Coltrane on sax. That was Mike Auldridge with a dobro around his neck – minus, of course, the baggage.
I'm not sure I have the words to capture the historical impact of the third of the three titans that bluegrass and traditional country fans happened to lose in 2012 (Earl Scruggs and Doc Watson being the others), so instead let me leave you with this. My favorite musician in the whole world these days is a brilliant, almost otherworldly dobro player named Jerry Douglas, who for the past fifteen or so years has been making music alongside bluegrass angel and reigning queen of the fiddle, Alison Krauss. Rob Ickes, meanwhile, is regarded as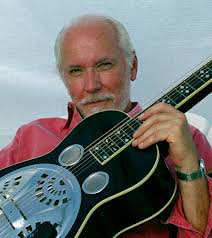 such a brilliant improvisational artist he's been named "Dobro Player of the Year" by the International Bluegrass Association 13 times in a row. And yet each of these two acknowledged masters of the resonator guitar regularly prays at the altar of Mike Auldridge, and regularly offers up sacrifices to the gods of bluegrass for what that soft-spoken and humble pioneer meant to their lives and careers. In a ceremony last year in which his mentor was awarded the NEA's National Heritage Fellowship – this country's highest honor for folk and traditional arts – Ickes said of his lifelong idol, "The first time I heard Mike play, it literally changed my life. I started playing the dobro the next day, and have kept at it ever since."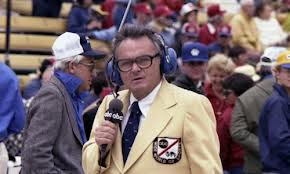 3. Chris Economaki
A reporter who knew his beat as well, if not better, than any reporter in the history of American journalism. And lest you think that's just hyperbole, consider; Economaki didn't just cover auto racing. For many – even those on the inside, and at the very top of the sport – he was auto racing.
As a kid, Chris Economaki went to his very first race at a small midget track in Atlantic City when he was just 10, and fell in love with not just the speed of the cars, but their sound. Later, on those nights when he didn't actually go to the track near his home in North Jersey, he would sit in his front yard at night beneath the stars and simply listen to the roar of the engines in the distance. Within a few years he had gotten a job at that same track peddling the National Speed Sports News, for decades that's sport's weekly bible. And at the age of 14, he wrote his first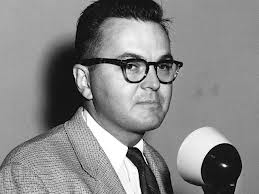 column for the publication, something he would then do just about every week for the next sixty years. In short order, Economaki's NSSN column, Gas-O-Lines, became so laden with rich, juicy and news-worthy tidbits, so widely read in the industry, and so incredibly influential up and down the food chain, that even the biggest names in racing would read every word of it every week, even if they ended up read nothing else at all in the magazine. Economaki eventually became editor of NSSN, and then its publisher. In time, he simply bought it.
Later, when Bill France, the father of NASCAR, began holding stock car races on the hard sandy beaches of Daytona, he hired Economaki as his announcer. A decade later, in 1961, when approached by ABC about televising what had then become known as the Firecracker 250, France agreed to let ABC televise his stock car race on one condition; that his track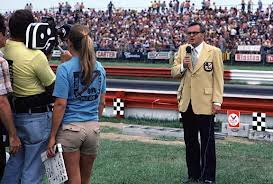 announcer be hired by the network and that be situated the pits reporting on the action. Because France knew what the rest of the country would soon learn; that in the pits was where Chris Economaki was in his element, standing shoulder-to-shoulder with a mechanic under the hood or a driver behind the wheel, asking the questions race fans wanted answered. And as racing grew, Economaki grew with it.
Eventually, his reports from pit row were as essential to the telecast of a big race as cameras, cables and microphones, and he became a fixture on what would become the country's primary outlet for Indy and NASCAR racing; ABC's Wide World of Sports. What's more, his voice – which sounded a little like a sideshow barker, which one dirt track driver once said reminded him of a "rabbit with laryngitis," and which had a remarkable way of piercing straight through the low, deafening roar of an engine – became not only one of the most immediately recognizable and identifiable elements of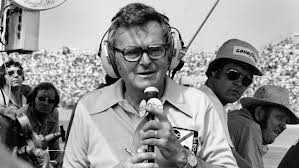 Wide World of Sports, it became comfort food for race fans nationwide. And for such fans, when Chris Schenkel said, "Let's go to Chris Economaki in the pits…," they knew, at least journalistically, that ABC's broadcast was about to kick things up a notch. Because Chris Economaki didn't just interview sponsors, celebrities, or name-over-the-title stars. He talked to anyone and everyone – from the biggest to the smallest – who could help him tell the story or get to the heart of what was happening trackside, or in the pits. In fact, Mario Andretti once said that if Chris Economaki didn't bother to interview you, or didn't know who you were, you may as well find a new line of work because you didn't matter.
That's why, even as reporters in other sports were following around scowling coaches or prima donna players, hoping against hope to land a few second's worth of interview time, when it came to auto racing and Chris Economaki, the biggest names waited to talk to him. And no driver, owner or mechanic ever dared ignore his calls. That's how respected he was, and that's how important he was to those he covered. It may sound like hyperbole, but it is anything but. This past year, this country lost the greatest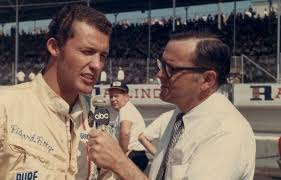 sideline reporter in the history of television, and one of the most important figures racing has ever known.
That's why today Chris Economaki – the man who eventually became known as the "Dean of American Motorsports" – is in three different racing halls of fame. And that's why the press room at the Indianapolis Speedway is now the Economaki Press Conference Room, the press box at Pocono was re-christened the Chris Economaki Press Box, and the media at New Jersey Motorsports Park now operate out of the Chris Economaki Media Center. As one race fan and reporter who grew up reading his weekly column and eagerly anticipating his next report from the pits, said of the legendary reporter, "America had Cronkite. We had Economaki."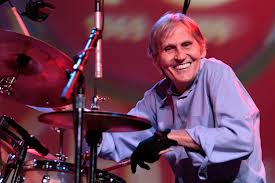 2. Levon Helm
And then there were none.
Before there were such retro-hip musical genres as Americana and alt-country, there was the Band. Before American roots music became worthy of such overused descriptors as raw and unvarnished, and became cool, trendy and, eventually, started popping up on Super Bowl ads, there was the Band. Originally they were little more than five scruffy, slightly ragged kids – four Canadians and an American – in denims and flannel shirts, united by a single musical vision; five inquisitive music-makers who would go on to singlehandedly forge a path never before traveled in rock, writing, playing and singing about a simpler yet far less certain time in America's history when as a nation we were still young, still innocent, and still unsullied by sprawl, highways, fences, caution, lock-step thinking, and, above all, unfulfilled dreams. The Band's musical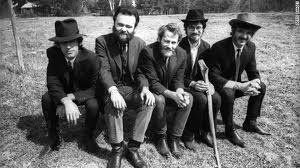 landscape was one steeped in 19th Century values and molded by realities like death, loneliness, loss, the War Between the States, crops both bountiful and failed, traveling medicine shows, harvest moons, a oneness with the soil and, of course, an indomitable and almost all-consuming search for meaning. Because while the America they wrote and sang about came straight out of the 1860s, the music they made served as a perfect metaphor for that same land a century later.
And unlike so many rock groups of the 1960s, which often relied on a single lead singer for an identity, the Band featured three different singers and three different voices – with each representing some different facet of that still-young America. There was Richard Manuel, the sadder, wiser, but still-optimistic seeker of truth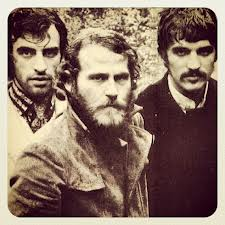 whose discoveries and insights somehow managed to be simultaneously cosmic and earth-bound. There was Rick Danko, the plaintive, wayfaring drifter whose thin, reedy voice struck a delicate balance between fear and uncertainty, but who also seemed fueled by an enduring – and almost endearing – belief that of all the gifts a man might possess, none might be greater than his capacity for hope. But above all there was Helm, the only American in the group and a bright-eyed, humble, chain-smoking, drumming, mandolin-playing and occasionally howling-at-the-moon country boy from Arkansas whose voice, face and presence gave the Band a rough-hewn authenticity and unsparing sense of honesty.
But Levon Helm was not merely the Band's rugged, grizzled, gravelly realist. He was their moral center. And it was his long-standing relationship with things like truth,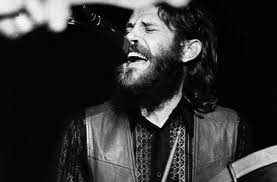 fate and the blood red clay of the American South that instilled in songs like Up on Cripple Creek, The Weight, and in particular The Night they Drove Old Dixie Down a timeless quality and made them feel not as if they'd been dreamed up by five guys in a hotel room off some lonely stretch of interstate, but actually handed down from generation after generation so that others might one day grow up and sing them too.
They're gone now; all of them. And all three of the Band's unique voices have been stilled; first Manuel, then Danko, and now Helm, the most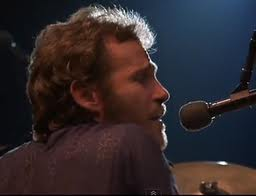 honest and deeply American of them all. But those of us who discovered in the Band something we rarely found in music, before or since, can take heart and find a certain measure of solace in this: while Richard Manuel, Rick Danko and Levon Helm may no longer be with us – to paraphrase what was once said upon the passing of Abraham Lincoln, the lyrical and moral titan whose vision and courage helped shape the young, hopeful country they each, in their own way, helped bring to life – their voices, like the music they made, now belong to the ages.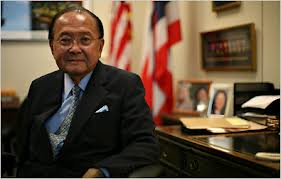 1. Daniel Inouye
I almost shudder to say this, but I can't help but feel we've lost some measure of perspective when it comes to the word "hero." Because – and, again, I'm almost cringing as I type this – if we immediately refer to every officer who walks a beat, every fireman who dons a helmet, or every soldier who passes through an airport as a hero, then what word do we possibly use to describe a man like Daniel Inouye?
Born and raised in Honolulu to a Japanese immigrant father and a second-generation Japanese mother, Inouye was just 15 years old when Japan unexpectedly bombed Pearl Harbor near his hometown, and left it in smoldering ruins. The next day he tried to enlist in the Army, but was told he was not only too young, he was a Japanese-American and we didn't take his kind in the military. So instead he became a medical volunteer tending to those injured in the sneak attack, and began studying to become a doctor.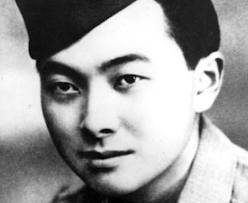 Later, with the war escalating and the need for able bodied young men increasing, the U.S. did an about-face on its policy toward Japanese-Americans (even as we continued to intern many of their family members). So in 1943, Inouye and a virtually all Japanese-America unit of soldiers found themselves shipped to the Gulf Coast for training. Upon their arrival a local paper read, "Japs Invade Mississippi." A few months later the entire unit was shipped off to Italy to fight the Nazis, and in short order the young Inouye was promoted to lieutenant and put in charge of the unit.
Forgive the level of detail that follows, but this story simply screams out for detail as it remains a tale of heroism that almost defies believability. One day Lt. Inouye and his unit found themselves outmanned and pinned down by heavy enemy fire from three German machine gun nests some 40 yards in the distance. Not wishing to send anyone on a mission he himself wouldn't be willing to undertake, Inouye led a group of his men as they slowly advanced on the nests.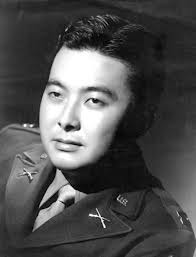 A few moments later he was shot in the abdomen by a blast of machine gun fire. Though badly injured, he then struggled to his feet and almost singlehandedly wiped out the first of the three German positions using a combination of hand grenades and his gun. Told by his medic that he was in immediate need of attention, he ignored the advice and then led his men onto the second nest, which they likewise destroyed. Inouye subsequently collapsed from loss of blood.
As his men advanced onward toward the third position and began to engage it, Inouye regained consciousness and willed himself to crawl to within 10 yards of the enemy fire. He then took a deep breath, struggled to his feet again, pulled the pin from a grenade, and cocked his arm to toss it.  Unfortunately, at that same moment the German machine gunner whirled and fired, tearing into the badly wounded young man's throwing arm, leaving it all but severed and hanging by some tendons, bones and flesh.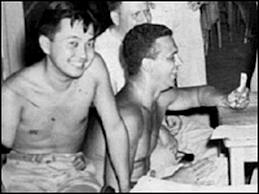 Inouye, seeing the live grenade still clutched in the fingers of his now functionless hand, quickly grabbed it with his good hand and tossed it in the direction of the gunfire, killing a handful of the Nazis in the nest instantly. He then rushed forward and, holding his machine gun in his one good arm, finished off the rest of them before collapsing to the ground for a second and final time.
A few moments later, when he regained consciousness, he saw his men standing in a circle, staring down at him. Slowly collecting himself, he looked
up and said weakly but sternly, "What are you doing standing there? They haven't called off the war!" Inouye's regiment of Japanese-American soldiers, under his leadership – which adopted the motto, "Go for broke" – would go on to become the single most decorated unit in U.S. military history.
Fast forward three decades later. Now as a senator representing his home state and serving on the Senate Watergate Committee, Inouye was being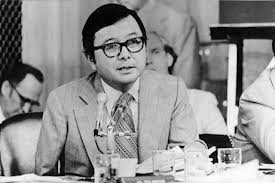 stonewalled one day as he tried to question John D. Erlichman, one of Richard Nixon's right hand men and the guy the world would later learn ran the Watergate "plumbers" for the White House. After a particularly fruitless session and thinking his mic had been turned off, the now one-armed senator leaned back in frustration and said to no one in particular, "What a liar."  The remark went out live into millions of American homes tuned into the hearings on public radio and television.
Erlichman's lawyer, John J. Wilson, believing Inouye's off-the-cuff remark into a hot mic had given his client a window of opportunity with which to score some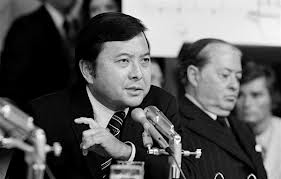 much-needed points, later referred to the Hawaiian senator as "that little Jap." His comment, however, had the exact opposite effect.  The outrage across the country was swift and immediate, particularly from the hundreds of thousands of men and women who had served in World War II, many of whom were conservative Republicans and strong supporters of Nixon. Over the next few days, Inouye's office received piles upon piles of cards, letters and telegrams of support.
History may remember Rosemary Woods' 18-minute gap, or maybe the infamous "Saturday Night Massacre" as the tipping point of Watergate, when the vast majority of Americans finally reached the same inevitable conclusion: Richard Nixon had to go. But one should never underestimate the role those three little words – that little Jap – played in turning the tide of public opinion; a wave that came crashing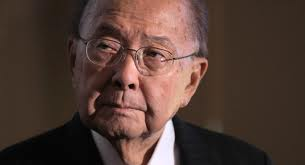 down on the first and only American president to resign in shame and swept him out of office.
Because anyone who had ever served with him, under him, or even above him – or anyone who had ever read about him, or become aware of how much he had sacrificed in defense of his country and its freedoms – knew something Erlichman's lawyer apparently didn't.  That Lieutenant and Senator Daniel Inouye was not only deserving of our eternal thanks, he had earned of our undying respect.