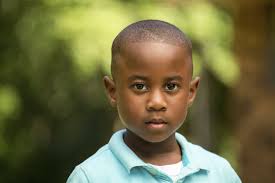 The following is yet one more in a treasure trove of stories based on a lifetime of Santa Claus calls to kids at Christmas.
Just over a decade ago, I opened a Christmas Eve email from a woman in what I'd soon learn was a rough-and-tumble section of Baltimore. She told me she'd recently adopted a 12-year old boy named DaQuan, the youngest of seven in the Bronx whose crack-addict mother (the woman's sister) had been found dead earlier that year in a needle-strewn, rat-infested alleyway.
The woman turned out to be a first-time mother who described DaQuan in detail; he never knew his father; he'd been separated from his brothers and sisters as a result of his and their adoptions; and his history of intense and wildly fluctuating behavioral issues included one recent incident in which he'd beaten up his young cousin so badly the boy had to be hospitalized.
The woman also said that, although she had a fulltime job, she could not afford any presents for DaQuan. As a result, she tried to explain his not getting any presents that Christmas by telling him there were so many boys and girls in the world that Santa had decided to stop visiting children once they reached the age of 12.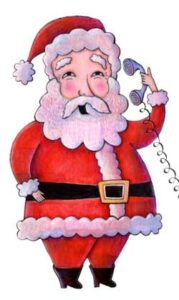 It was around 7 PM that Christmas Eve. As I dialed the number the woman provided me, I did so expecting the very worst from the call (and, I suppose, even worse still). I'd had plenty of experience with 12 year old kids in my three decades as a telephone Santa. As a general rule, I've learned 10 year olds are more skeptical about Santa than nine year olds. And 11 year olds are much more skeptical than 10 year olds, and so on, and so forth.
So by the time a child turns 12, relatively few are all-in on the notion of Santa Claus. To the contrary, most act bored and play the cool card to a, frankly, nagging, if not downright annoying degree.
I, therefore, figured this kid from the lower Bronx – given his combination of age and (especially) background – would be a mix of tough-guy cool and forged-on-the-street, cynical, WTF attitude. And I had little doubt that, at least on my end, the next few minutes would end up being the Christmas Eve equivalent of a root canal.
For that reason, when a tiny voice answered, I was taken aback.  Yet I quickly caught myself. With a jolly laugh I asked to speak to DaQuan. "This is DaQuan," said the frail voice, sounding more like it belonged to a child of six than a street-wise kid on the verge of teendom.
"DaQuan!" I bellowed in my best Santa baritone, "Merry Christmas! How are you, buddy?"
"Not very good, Santa. I've had a really, really bad year," he answered apologetically. "And you don't have to tell me. I know why you're calling; I'm on the naughty list. I know it. You don't have to say it. And I'm so, so sorry."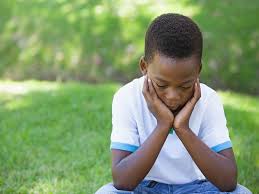 DaQuan then paused and added: "You know, Santa, I just don't know why I do the things I do. Sometimes I just can't help myself."
I'd had a measure of experience with crack babies from coaching Little League on the Near West Side of Chicago, a sprawl of ghetto as poverty-and-drug riddled as just about any in America. And if there was one symptom constant to all children of crackhead mothers, the young man captured it perfectly.
I was about to say something, when DaQuan continued, his voice growing noticeably more intimate and almost confessional. "And Santa? I know you don't visit boys and girls older than 11 anymore, 'cause my new mommy told me there's too many kids in the world these days. But I just want you to know…I still believe in you."
A lump caught in my throat and I found it hard to speak without my voice betraying the emotions now sloshing over the rim of my heart. "Oh, I know you do, DaQuan," I said. "I really do. And I want you to know…I believe in you too."
At that moment, I found myself incredulous that this woman, who clearly had enough empathy to adopt this boy, not to mention enough extra scratch to pay for a Christmas Eve call, couldn't find it in her budget to buy him something – anything – to let him know that Santa remembered him. "Buy the kid a Nerf football, for God's sake," I thought to myself, even as I tried to keep a smile pinned to my voice.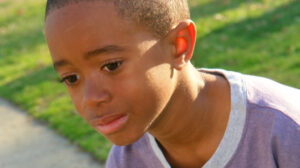 Then, as DaQuan and I continued to talk, I happened to look at the bottom of the form the woman filled out. She'd written in the very last line that DaQuan loved watching the Weather Channel, especially shows about giant storms and violent weather. An idea came to me: "DaQuan," I said. "I hear there's a huge snow storm brewing over Baltimore, and I'm afraid I'm not going to be able to get through."
I continued: "There are a lot of boys and girls up and down the East Coast – and I'll bet some may even be your friends from school and your old neighborhood – who'll be just crushed if Santa can't make it to their house. Would you do me a huge favor? And you're the only one I'd trust to do this. Would you please check it out on the Weather Channel and let me know what you find out?"
"Sure, Santa. I can do that," answered DaQuan, his voice suddenly filling with a call-to-duty quality, as if he'd been challenged to rise to an occasion he hadn't expected.

The call ended a moment or two later, but not before I told DaQuan that even though I probably wouldn't be able to make it to his house, I'd be thinking of him, and Mrs. Claus would be too. I told him we both loved him very much and that, even though he'd had a rough year, we both still held him as close to our hearts as we always had.
I guess it was about two hours later – and honestly, by then I was brain dead from a night of non-stop Santa calls and had completely forgotten about little DaQuan – I looked at inbox for any last-minute orders. There I saw an address I recognized as that of DaQuan's mother. I opened the email. The message read simply, "DaQuan asked me to send this to you. Said it was very important you get it right away." There was an attachment. I opened it.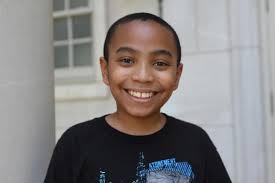 It might sound like hyperbole to say my world changed forever at that moment, but I'm not sure to some degree it didn't. Because as soon as I opened that email attachment, I gasped and felt a chill run down my spine. And before I knew it, I felt myself choking back tears, but not before one managed to find its way out of the corner of my eye and down the side of my face.
There in front of me in the warm glow of my computer screen on that cold, dark, wintry eve was a rough-around-the-edges, two-page document made up of sentence fragments, horrible punctuation and butchered spelling. What I was looking at was was a barely readable but richly detailed weather report for the broad expanse of humanity that stretched from the New York metro area down through and including the cities of Philadelphia, Baltimore and Washington, DC.
But it wasn't just a weather report. Anything but. No, what I was looking at was the most loving, giving and from-the-heart Christmas present I'd ever seen one human being give to another.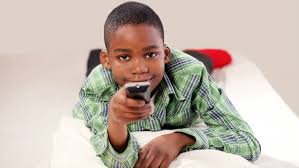 Here was a little boy who'd had a horrible year and who'd lost his mother and every one of this brothers and sisters; a little boy who believed he was on the naughty list, and that he deserved to be so; and a little boy who knew wasn't going to be receiving even a single present from Santa that year. Yet none of that mattered to him, not at that point anyway. His friend had asked him a favor – even said it was a "huge" favor – and he was going to do whatever it took to grant it.
I suspect all that little DaQuan could think about that Christmas Eve as he sat at his mother's computer was the fact that there were thousands of boys and girls out there just like him, boys and girls who were depending on him to make sure they got their presents. And, by God, he was going to do whatever he could to make sure they did.
DaQuan's selfless act that night was, in no uncertain terms, the very embodiment of all I always wanted to believe Christmas was about. And the more I thought about it, and the more I tried to wrap my brain around what that little boy had done, the more I realized I had just made a memory that I would carry for the rest of my life, and take with me to the grave.
At the very end of DaQuan's little cobbled-together report, he wished me a Merry Christmas and told me he hoped I got through the storm OK. He said he knew it was important that I deliver presents to the boys and girls on my list and that he'd be thinking about me and tracking my progress.
Not only have I continued to carry the memory of that solitary act of giving throughout my life, but there has probably not been a single day during any Christmas season since that I've not, at least once, thought of DeQuan and wondered how his life turned out.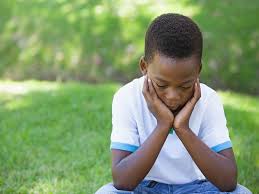 I'll admit, I knew even then that the young man's odds of happiness were long. But I was hopeful for him then, and I remain hopeful to this day. Because I want to believe that the part of DaQuan that was so willing to give of himself for so many his age that he didn't even know – and to do so without asking anything in return – is still alive and still beating within the soul of that young man.
My decades of playing Santa over the phone have given me a lifetime of memories and pages that now overflow with stories of passion, and hope, and deep humanity. But only once in all those years did I experience what I consider the single greatest act of giving – and the most selfless Christmas present – I've ever seen.
Thank you, DaQuan, for that moment of Christmas magic. My thoughts and prayers are with you, even now. And please know as well that, regardless of how the years have unfolded, and wherever you may be tonight, just like you once told me…Santa still believes in you.
Merry Christmas, my friend. And be well.
To book a Santa Claus call for your loved ones and young believers, please visit www.SantaSaysHello.com