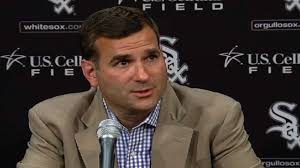 Dear Rick:
Understand, in many ways I'm just another bozo with a keyboard and an internet connection. But in so many other ways, I'm anything but your average, garden-variety sports fan.
In fact, to the contrary, I'm not a sports fan at all. I'm a baseball fan. I don't just live and breath the game. I mainline it.
What's more, when it comes to having a deep and abiding knowledge of rookies, kids, phenoms and minor league prospects of all shapes and sizes, I'm what you might call your classic one-percenter.
You see, over the years I've discovered what makes me happiest is to spend my summer evenings streaming minor league games from across the country on my laptop, while grazing from MLB game to MLB game on TV, often until the final out of the last west coast game is recorded. There are relatively few players, in other words, that I've not seen play at least once, and many I've seen multiple times. I tell you this, not to crow, but to qualify what I'm about to say.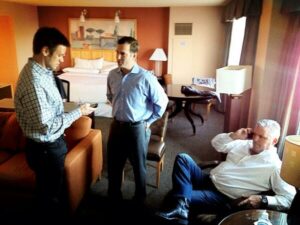 You, my friend, have had, arguably, the greatest off-season of any GM I've seen in the past 30 years.
In fact, the haul from either one of your two December deals – the titanic ones for Sale and Eaton – might in time rank among the all-time great bounties ever realized in an offseason deal. Had the Braves not so mercilessly picked the pockets of the D'backs' in their Shelby Miller heist a year ago, it might have been possible either one of your deals might have become the new MLB standard for return on a star player at his peak value.
Yes, you gave up a ton. And yes, I know those two deals probably left more than a few Sox fans scratching their heads. But you got back so much, Rick. And I mean so, so much. (And I include these thumbnails below, not so much for your benefit, but for any fan out there still scratching his or her head.)
Yoan Moncada
Yes, his game currently has an alarming amount of swing-and-miss. And yes, like many of his fellow Cubans, he's likely going to continue to suffer growing pains. But his combination of sprinter's speed and light tower power is just jaw-dropping. After all, how many 2B in history have the ability to hit 30 HR and swipe 50 bags?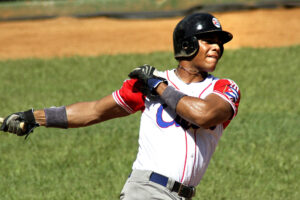 Lucas Giolito
Another four-star gem who last season, like Moncada, had a few of his warts revealed in a brief MLB cup of coffee. But like Moncada, that's probably at least one reason why he was dealt. I watched him at AAA in person and saw his warts. I've also heard the whispers over the past 12 months that he lacks passion and, at times, loses focus. But big arms, big bodies, and big minor league numbers like the kid's got just do not grow on trees. Plus – and this is not insignificant – he's now got the Coop factor working on his behalf.
Reynaldo Lopez
I've seen him pitch live as well. And much like Carlos Zambrano operated for years in the shadow in Kerry Wood and Mark Prior, because he was forced to play Robin to Giolito's Batman, Lopez never received the acclaim he might have had in another organization. But between the two, he's the guy my money's on.
Michael Kopech
A starter built like a linebacker and with a mane like Thor, a right arm that can hit 105, and a breaking ball described by scouts as filthy? C'mon, seriously? Where do I sign up? Among the pitchers, Kopech was the talk of this year's Arizona Fall League, often the final rung before a kid gets the call. My favorite moment from my favorite offseason acquisition this winter was when Kopech struck out three in two perfect innings in the AFL All Star Game. I saw the game live. Even though he was facing the most major league-ready prospects in baseball, he made six of them look overmatched.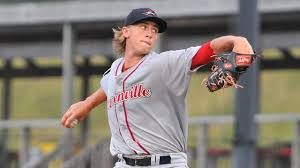 Dane Dunning
A closer at the University of Florida, the kid was probably aided by the fact he was never over-used in college, like so many starters. As a result, his arm is not only fresh, it's gotten more powerful as he's aged. What's more, many scouts say his fastball command is now about as good as many minor leaguer anywhere. With his big arm and otherworldly command, like Lopez, he could probably help the big club sooner than most realize.
Luis A. Basabe
The real sleeper of your winter windfall. I get the sense this kid, who plays a great CF, who runs like the wind, and who has surprising and still-developing pop in his skinny frame, might end up being the most dynamic CF and leadoff hitter we've seen in home whites on the South Side since Lance Johnson.
Victor Diaz
If the worst of the prospects you picked up this winter is a low Class A bulldog who sits in the high 90's, who last year struck out more than a batter an inning, and who saved ten games in the process, it speaks to just how much stronger you made the organization get this winter in the span of just two handshakes.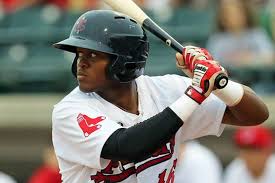 Which leads me to the point of my letter, Rick; the strength and depth of the organization – or should I say lack thereof?
Yes, the White Sox' pipeline is deeper and stronger than it's been in almost a half century, if not longer. Yes, it now represents a better mix of high ceiling pitching and hitting prospects than most of us can remember. And yes, the organization will likely be ranked among Baseball America's Top Ten this year rather than its customary bottom ten.
But at what price? Two of the best players at their respective positions in baseball, both of which are highly coveted (Sale as #1 starter, and Eaton as a high OBP leadoff hitter) on team-friendly, cost-controlled contracts.
Fortunately, you found two teams willing to overpay because they happened to be in win-now mode. And, perhaps not coincidentally, both of those clubs are guided by ex-White Sox execs schooled a generation or two ago, before the rules of sustainability, analytics, player valuation and asset allocation completely changed the playbook and became standard operating procedure in the game.
You see, Dave Dombrowski and Mike Rizzo are becoming more the exception in baseball these days than the rule. In fact, they've' both somehow managed to emerge as members of what is becoming a dying breed. Yes, they're both incredibly aggressive and ballsy. And, yes, they'll both do whatever it takes to improve their clubs at the highest level. But they're also two guys who seem to want to build a World Series champion at all cost, even if it means strip mining their minor league systems to do it.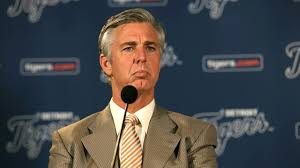 That's hardly the norm. The majority of today's young execs, like John Coppolella of the Braves and (as a South Sider I almost shudder to say it) the Cubs' Theo Epstein, pray daily at the altar of amateur scouting and offer regular sacrifice to the gods of cost-containment and internal player development. Their focus is not so much on building the best team in baseball, but building the best organization.
Because – as four recent World Series titles in (of all places) Boston and on the North Side of Chicago will attest – having the best pipeline of young talent (and, thereby, the best organization) will, more often than not, lead to also having the best team.
Today's most consistently successful organizations have created rich, deep and constantly renewing player pipelines that allow those organization's to fully leverage their own players while they're still in their 20s, players whose best years are possibly still ahead of them, and players whose salaries are often well below market value. And when the GM's of those organizations do pay a premium for a star, it is when that guy is still in his 20's, still delivering a high level of value, and still likely to produce at a comparable level for much of the contract.
But more than anything, the GM's of those organizations understand that player development is a constant war of attrition. As the hidden architect of the Braves historic 15-year run, Paul Snyder, once said, you often need as many as eight high-end pitching prospects to get one guy who'll someday be capable of taking the ball on Opening Day.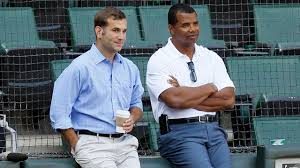 Let's be honest, Rick. Organizational depth, sustainability and minor league player development have not exactly been the Sox calling cards these past few decades. Year after year your office seems bound and determined to try to build a major league team, not with your player development pipeline, but at the expense of it.
And, sure, I've not been a fly on the war in your office, nor have I ever been in your war room draft day. And, sure, I can't say for certain you've made a conscious effort to not place a premium on scouting and player development.
But I do know this. In the law there is a phrase, res ipsa loquitur. As you most likely know, that's Latin for, "the thing speaks for itself."
Rick, honesty compels me to report that your office's recent record for drafting and player development, quite simply, speaks for itself. It's a record that needs little more than its own history for one to see just how little attention your office continues to pay to scouting and player development, the two most essential components of any small-to-mid revenue team trying to compete for championships year in and year out.
Astute scouting, drafting and international free agent singings are exactly how clubs like the Cardinals, Giants and, recently, Red Sox have won so often of late, despite the inevitable rash of injuries, escalating salaries, player inconsistencies, and off-seasons that any ballclub, good or bad, must invariably deal with.
Rick, well conceived and well constructed organizations don't behave the way the Sox have of late. They don't squander premium draft picks on toolsy, athletic lotto tickets who, for all their jaw-dropping athleticism, have never proven they can even recognize a curve ball, much less hit it.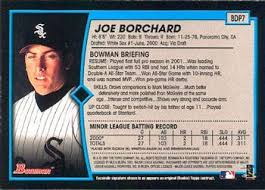 And, God forbid, they don't always seem to have their eggs in one basket. They don't, in other words, focus solely on some single, solitary, and athletically gifted young physical specimen like Joe Borchard, Courtney Hawkins, or Keenyn Walker and then spend years tacitly communicating to their fans those players will someday ride to their rescue, like some latter-day Shoeless Joe from Hannibal Mo.
Yes, you've had an astoundingly fruitful offseason, Rick. No question. And it's going to make following the Sox far more interesting than it's been in years, if not decades. But one great offseason does not an about-face make. It does not change your – and I say that in all due respect – dubious record for drafting and player development. And, until we see evidence to the contrary, it does not signify there's a new sheriff in town on the corner of 35th and Shields.
I hate to say it, Rick, but someone really needs to be held accountable.
And someone needs to be put on notice – either the guy who insists on rolling the dice year after year by spending at least one premium draft pick on yet another boom-of-bust super-athlete; the guy who's responsible for flushing out and evaluating amateur talent, both here and (especially) abroad; the guy who remains so willing to give up alluring young high-ceiling and cost-contained talents like Fernando Tatis, Jr. for the ghosts of fading lights like James Shields; and/or the guy who continues to lose out on international free agents over a few thousand dollars, while the big club continues to toss tens of millions toward aging, one-dimensional, brand names and former beauty queens.
You've been given a great opportunity here, Rick. No, check that, you've earned this great opportunity. You made a couple of incredible trades – and I mean incredible. Just as the Diamondbacks kicked started the Braves' rebuild last year, this winter you've been able to finagle the Red Sox and Nats into helping you kick start yours. But now you cannot squander your golden ticket. You must now re-build the White Sox organization as no one has ever built it before; not from the top down, as has always been the case, but from the ground up.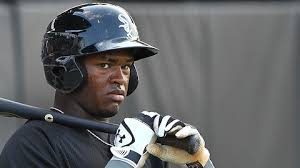 You need to blow up your scouting and player development departments, if that's what it takes. And you have to dedicate yourself, perhaps for the first time ever, to not build the best team in the big leagues, but to build the best organization.
Because by doing the latter, I promise you, the former is going to take care of itself.
Yes, it will take a few lean years for a rich and sustainable pipeline, like the ones the Cubs and Astros have built, to come to fruition. And, yes, the crowds and private party areas may feel the pinch in the interim, at least to a degree. But look at it this way, Rick; the Sox are already among the least viewed teams in all of baseball. (And while being the second team in the same town as the Cubs is part of that, the bulk of the blame really must be laid at the feet of us win-or-else Sox fans).
So, given the fact operating the way you currently are we're already at the bottom of the barrel, at least attendance and ratings-wise, my question is: What do you have to lose?
But it's so much more than that. Can you imagine how exciting and downright refreshing it would be for us fans to sit and watch the next World Championship White Sox club develop right before our eyes?
Maybe that's just what we need to get reenergized. Maybe, as a fan base, we're not all that fired up for one more year of high priced ballplayers with either little room for improvement or not that much ceiling to begin with; players who, for all their marketability and all their moments of drama, are often shadows of what they once were.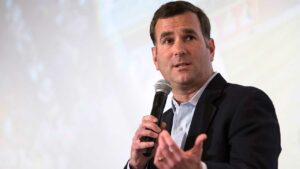 Maybe we want a little passion in our hometown heroes. And maybe, just maybe, we're dying to turn on the TV or come out to the ballpark and watch a bunch of hungry kids (and the operative word there, Rick, is not "kids." It's "bunch") who are young, talented, eager to learn, and trying like hell to get explore the uppermost reaches of their vast talents.
(And, dear God, given what we've suffered through of late, what we wouldn't give for a little more hungry from our Sox.)
Besides, imagine the marketing possibilities a rich pipeline of uber-talented minor leaguers would create for Brooks Boyer and his team, allowing them to start promoting and shining their lights on a couple of dozen future major leaguers with the training wheels still on — kids who, even as they mature on the farm, and even as they hone their baseball skills in minor league obscurity, represent the short and long-term future of the White Sox.
That would be a truly holistic, soup-to-nuts approach to re-branding the the team. And thanks to such a marketing effort, even casual Sox fans could start fueling their own sense of anticipation, building a contagious anticipation for the day when the many fruits of the rich and deep pipeline you've created exploded to the point that it creates a logjam of talent on the South Side.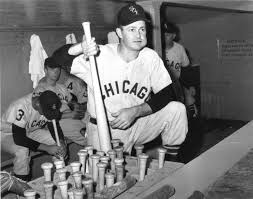 Wow. We can only dream, huh?
Anyway, I know this is a bit of a ramble. And I know too that I've long been given to baying at the moon. But I truly hope you are able to cut through my tonnage of chaff, Rick, and pick out a few kernels of truth.
Thanks to your efforts this winter, Rick, we South Siders now have the pillars of a sustainable and franchise-altering minor league pipeline in place. But in the name of Nellie Fox and Minnie Minoso, let's not abuse it or let it just sit, as is. To the contrary, let's feed it and keep feeding it.
If that means trading a Jose Quintana, a Todd Frazier, or a David Robertson in the days, weeks or months ahead for legit high-ceiling prospects, so be it. We're behind you and we'll remain behind you. What's more, we promise we'll show our support at the box office and by tuning in. You're to be applauded for the great job you did this winter, and shame on anyone at SoxFest this weekend who doesn't realize that and take a moment thank you.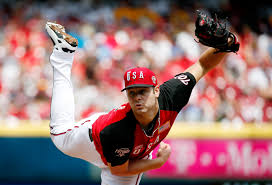 But, that said, you have to meet us halfway. And as you move among us these next few days, just remember; our love, as deep as it may be, is not eternal. But as long as every move you make from here on out gets our Sox that much closer to a rich and sustainable pipeline of real prospects and real ballplayers – not lotto tickets, seat fillers or athletic wild cards – so many of the more enlightened of us will be just fine with that.
So keep it up, my friend. What do they say? In for a dime, in for a dollar?
Prove to us this winter is not a one-off affair. Prove to us that these two monster trades are part of some long-term plan and something bigger, wiser and far more self-sustaining than what we've always known. And prove to us you're positioning our Sox to win not one World Series, but three or four.
Just show us Rick. That's all we ask. Show us you have a vision. Show us you've rededicated yourself (and your budget) to out-scouting and out-developing every other damn team in baseball. Show us you understand the only way our White Sox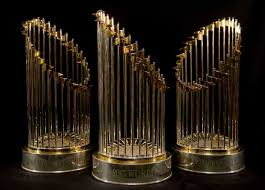 can consistently compete for championships is not by building the best major league team. It's by building the best major league organization.
But, above all, show us, at long last, that the light at the end of our annual long, dark tunnel is something other than just one more oncoming train.
Sincerely,
M.C. Antil
Sox Guy