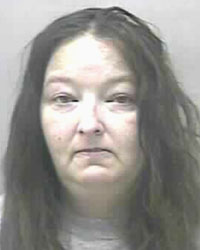 This season on Mad Men we learned the price of Pete Campbell's silence when it came to Don Draper's deep dark secret. 
That price was $50K.
Now we have the answer to yet another question for the ages: Is there a point at which a woman becomes so mind-numbingly skanky she cannot find a single man willing to have sex with her — even in West Virginia?
The answer, according to the Smoking Gun, is "apparently so."
(And by the way, where would tongue-in-cheek sites like the Onion and the Smoking Gun be without all that low-hanging fruit in the Mountaineer State?)