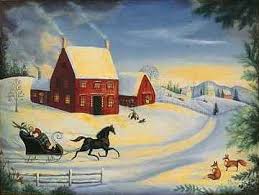 One thing about Christmas music on the radio these days, it's one more opportunity to experience for yourself the extent to which the soulless, heartless modern music machine – from corporate radio to the major labels – has remained steadfast and unwavering in its zombie-like pursuit of sameness, marketability, and an almost mind-numbing lack of artistry.
But so as not to put a damper on your holiday, rather than my ranting here, let me instead offer you a quick Christmas present, one that will hopefully not only brighten your day and lift your spirits, but one that in the course of doing that will, just maybe, point out exactly what I'm trying to say.
Enjoy these three versions of, arguably, the simplest and most mundane Christmas song ever penned, yet a song that – as the three artists below show – can absolutely come alive with just a little imagination and, of course, a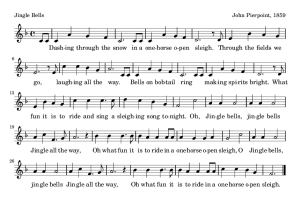 whole lot of talent.
And don't let the fact that these three will never be played on your local "All Christmas songs, all the time" FM station deter you. Just sit back, relax, and enjoy having, if not your mind, then at least your expectations for what holiday music could be, expanded.
And know too I'm wishing you and yours a joyous and peaceful holiday season, and a very Merry Christmas.
Jingle Bells
Artist: Jimmy Smith
Year: 1964
How great was jazz's undisputed king of the Hammond B3 organ? Fifty years ago he played around with a melody so simple and so two-dimensional it seemed to be thumbing its nose at the very thought of jazz interpretation. Yet Smith found a way to strike gold in the very vein most jazz artists wouldn't have even bothered mining.

One Olive Jingle
Artist: Over the Rhine
Year: 2006
Ohio's husband and wife indie darlings stray even further from their folk roots to layer a  breezy and ultra-hip veneer over one of the season's oldest and most tired melodies. In doing so they turn that melody half inside out like a sock on the floor at the foot of the bed. The result is wonderfully irreverent creation that is as fun as a night of being over-served Tom and Jerrys or maybe ladling yourself one too many cups of grandma's eggnog.

Jingle Bells
Artist: SheDaisy
Year: 2000
Not only my favorite of the three; one of my favorite Christmas songs of all time. Three Mormon girls from Utah completely deconstruct the melody, add some traditional Celtic elements and come up with a version of Jingle Bells that was criminally overlooked by music directors upon its release and has since fallen almost completely through the cracks of time.