More actors whose passing in 2011 you may have missed, but whose work will, no doubt, continue to live on.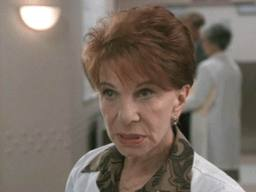 Doris Belack
She had long been playing women who were not only powerful (the soap opera producer in Tootsie), but often the smartest in the room (the director of the mental hospital in What About Bob?).  This petite redhead's biggest fame, however, probably came as one of the first in a long line of fair but remarkably humorless judges who dispatched varying brands of justice in the salad days of Law & Order.
Charlie Callas
He was really more of a standup comic than an actor, but had a few meaningful roles in a couple of those wacky Mel Brooks' spoofs, as well as a regular gig on the downright tepid and fortunately long-forgotten Eddie Albert and Robert Wagner caper series, Switch.
Kenneth Mars
He did a lot of film roles few know he did, like his voice-over work in The Little Mermaid and his recurring work in the farcical, Malcolm in the Middle.  But he'll be forever loved and lauded as the manic and not-too-bright Nazi playwright, Franz Liebkind, in the original version of Brooks' now lionized comedy of errors, The Producers.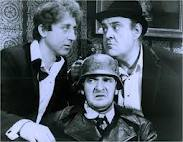 Paul Michael
Some might remember him as Ciccio, the raspy, mumbling Italian mobster-type who found Jerry Seinfeld a place to rent in Tuscany, much to the chagrin of Elaine's boyfriend, the Maestro.  This long-time character actor's lasting legacy, however, might just be his role as the reader of the audio version of Dan Brown's runaway best-selling thriller, The Da Vinci Code.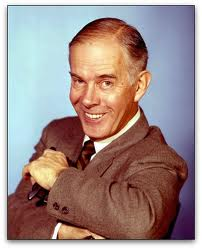 Harry Morgan
A durable actor who seemed to have had more lives than a cat.  Some will remember him as the no-nonsense, Frank Gannon, partner to Jack Webb's equally no-nonsense Joe Friday in the inches-deep and laughably stiff cop show, Dragnet.  Most, however, will remember him as the beloved Colonel Sherman Potter, the crusty old horse-loving officer/surgeon who brought a quiet dignity and a sense of humanity to the anti-war series, MASH, it never seemed to attain under Maclean Stevenson.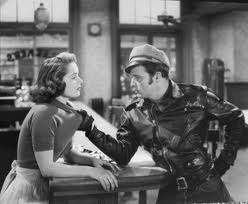 Mary Murphy
A girl-next-door type who famously lobbed a softball to Marlon Brando in The Wild One, which then gave the young Adonis the opportunity to deliver one of the most memorable rejoinders in film history.  When asked, "What are you rebelling against?" the iconic leather-clad actor looked at the naïve Murphy and replied sleepily, "Whaddya got?"  She later did a turn as Fredric March's teenage daughter in William Wyler's landmark thriller about violence-come-to-suburbia, The Desperate Hours.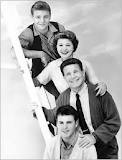 David Nelson
May have been one of the nicest of guys in the world and a true sweetheart of a man, but honesty compels me to admit when it came to the Nelson boys, Ricky apparently got both the looks and the talent.

Skip O'Brien
One of those actors who, by the mere shape of his head and cut of his hair, seemed destined to play, not so much cops, but squad-room and crime-scene "flatfoots." Something he did for a while in the long-running version of the original CSI.

Jess Osuna
Never got a ton of work, but did find himself a player in three great Seventies-era films along the way, Three Days of the Condor, Kramer vs. Kramer and All the President's Men.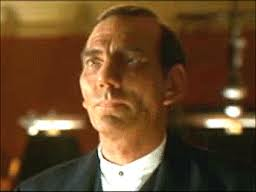 Pete Postlethwaite
After working with him in Jurassic Park III, Steven Spielberg called him "the best actor in the world," to which he quipped, "I'm sure what Spielberg actually said was, 'The thing about Pete is that he thinks he's the best actor in the world.'" Postlethwaite did a stunning but largely overlooked job in the Jim Sheridan Irish biopic, In the Name of the Father, but will be forever known to most as the mysterious and steely precise Mr. Kobayashi, courier and aide-de-camp to the evil Keyser Soze in delicious plot-twister, The Usual Suspects.
Cliff Robertson
Had a more prolific and successful career than many realize.  Appeared as a love-struck, small-town buck in Picnic, portrayed a young, well-scrubbed Jack Kennedy in PT-109, and played a mentally challenged guy in Charley, a mentally insane guy in the classic Twilight Zone episode, "The Dummy," and Peter Parker's sage old uncle in Spider-Man.  He also found time to win a Best Actor Academy Award, uncover a Hollywood check-cashing scandal, marry actress and zillionaire heiress Dina Merrill, get himself blacklisted, star in Natalie Wood's last movie, and have one of his best scenes in Three Days of the Condor sent up by Kramer and Newman in an episode of Seinfeld.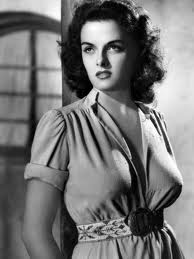 Jane Russell
Her two most obvious assets aside, Russell had a pretty notable film career.  She most famously appeared in Howard Hughes' risqué, publicity-fueled vehicle, The Outlaw, but also starred in The Paleface, opposite Bob Hope, Gentlemen Prefer Blondes, opposite Marilyn Monroe, and the noir cult classic, His Kind of Woman, opposite Robert Mitchum. Ironically, despite her lusty physical appearance and her tendency to appear scantily clad in highly provocative films, Russell was one of the most devoutly religious Christians in Hollywood and held weekly Bible readings at her house for years.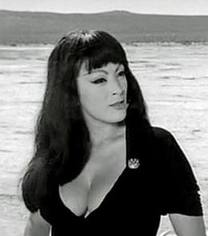 Tura Santana
One credit says it all:  Russ Meyer's ferociously bad jiggle-fest, Faster Pussycat! Kill! Kill!, the wonderfully campy story of three well-endowed, scantily clad go-go dancers who find themselves on a violent spree that occasionally gets interrupted by extended bouts of gratuitous sex.   Who says we didn't lose something when all those drive-ins started closing down?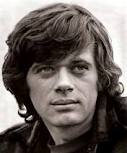 Michael Sarrazin
Sometime actors do little onscreen to great impact.  Sometimes they do little and that's exactly what you get. Such is the case of the curious ten-year run of Michael Sarrazin, an OK-looking French-Canadian actor who turned out to be an oddly lifeless onscreen presence.  He got star billing in a rapid succession of pretty good-to-great films like The Flim-Flam Man, They Shoot Horses Don't They?, Sometimes a Great Notion, For Pete's Sake and The Reincarnation of Peter Proud.  And then, poof, just like that he was gone.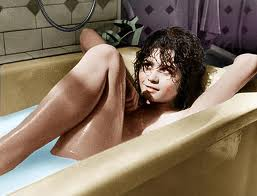 Maria Schneider
If she never did another thing, she'll always be remembered for her raw, earthy and highly controversial sex scenes opposite Brando in The Last Tango in Paris, one of which used a stick of butter as a lubricant and, as she revealed years later, compelled her to shed real tears.  Use your imagination.
Patricia Smith
Was a regular on the first year of the Bob Newhart Show, and on the big screen played opposite Jimmy Stewart in The Spirit of St. Louis and Oscar-winner Jack Lemmon in Save the Tiger.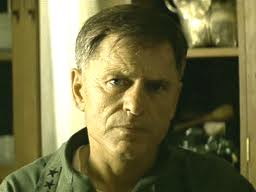 G.D. Spradlin
One of the hardest-working actors of his day, having appeared in over 70 films and TV shows in a long and illustrious career.  Specialized in gruff, somewhat duplicitous authority figures, such as the unforgettable Senator Geary, the sleazy, on-the-take lawmaker who tried to squeeze Michael Corleone in The Godfather, Part II before ultimately finding himself in the Corleone family's back pocket.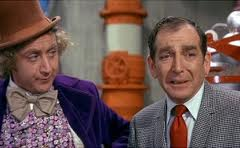 Leonard Stone
One of the many character actors who found work on Barney Miller, a vastly underrated sitcom and a show virtually built on its astounding succession of guest starring character actors.  Many will remember Stone as the father of the gum-loving but ultimately doomed human blueberry, Violet Beauregarde, in the original film version of Willy Wonka and the Chocolate Factory.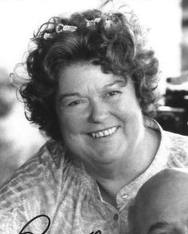 Peggy Rea
A heavyset and heavily employed character actress who specialized in playing matronly types, even redneck ones, like Lulu Hogg in the original Dukes of Hazzard.  She started out as a secretary at MGM, got her foot in the door, and ended up working regularly in everything from I Love Lucy to the Golden Girls.
Alan Sues
Had a nice little run in the Sixties, but seemed to virtually disappear after that.   Many will remember him for his utterly swishy one-liners in Rowan & Martin's Laugh In.  My personal favorite was his turn as the doughy, spoiled son who, with his greedy mother, father and sister, all wait for family patriarch Robert Keith to die at midnight so they can cash out in "The Masks," one of the truly classic Twilight Zone episodes of all time.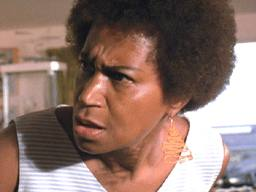 Clarice Taylor
Cliff Huxtable's well-appointed mother in the Eighties smash hit, The Cosby Show, a role for which she won an Emmy. She also had recurring roles on both Sesame Street and Sanford and Son. Others may remember Taylor as the wise-cracking house-cleaner, Birdie, who unknowingly stumbles upon Jessica Walter's crazed, knife-wielding stalker in first-time director Clint Eastwood's 1971 thriller, Play Misty for Me.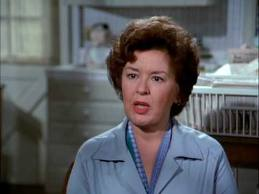 Sada Thompson
A long-time New York stage actress, Thompson was best known as the mother on the much beloved prime-time drama, Family.  Interestingly, she was originally hired to play Archie Bunker's next door neighbor, Irene Lorenzo, in the game-changing sitcom, All in the Family.  However, she had a falling out with producer, Norman Lear, who fired her after only one taping and hired Betty Garrett – an actress who, ironically, died just a few weeks before Thompson.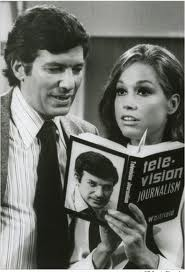 Michael Tolan
Another one of the relatively few New York-based actors to appear in both Naked City and Law & Order, both of which were shot some 40 years apart on location in and around the city.  Tolan did a ton of television work in his day, but also appeared notably as the cardiologist in All that Jazz and the murder victim's former lover in the Harrison Ford thriller, Presumed Innocent.
Googie Withers
A British actress who starred in Alfred Hitchcock's original version of The Lady Vanishes and as the double-crossing femme fatale in the Fifties noir classic, Night and the City.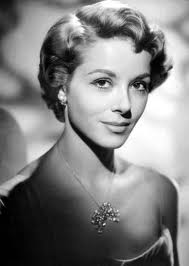 Dana Wynter
Another British actress, she was probably best known as the raven haired beauty who almost manages to escape in Don Siegel's Cold War-era sci-fi thriller/morality play, Invasion of the Body Snatchers.  She later played the wife to William Shatner's husband as he obsesses over a penny fortune machine in a roadside diner in an old Twilight Zone episode, and later still got to play real-life wife to legendary CEO and former GE head honcho, Jack Welch.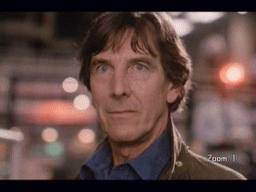 John Wood
Yet another British actor, he's probably best known as the scientist who invented the game-loving computer/nuclear trigger mechanism, Joshua, for the Pentagon in the Matthew Broderick Regan-era, kid-friendly thriller, War Games.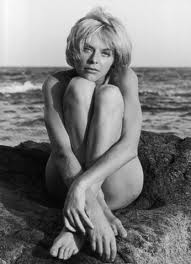 Susannah York
And finally, one last Brit. And a sultry one at that. York came to prominence in 1963 opposite Oscar-nominee Albert Finney in the critically acclaimed film adaptation of Tom Jones.  Me, I loved her in two of my guiltiest movie pleasures of all time, Joseph E. Levine's 1965 survival flick, Sands of the Kalahari, and one of the best, edge-of-your-seat thrillers you've probably never seen, The Silent Partner, opposite Elliott Gould and the remarkable Christopher Plummer.  In later years, York had a small part as Lara, the Man of Steel's mother in the Christopher Reeve-version of Superman — alongside, of course, the ubiquitous Brando.
Part One of Two:  more 2011 actor deaths you may have missed.