You won't find people like Charles Durning, Levon Helm, or for that matter even Fern Parsons, as they'll most likely show up in Parts III or IV of my "most overlooked deaths of 2012," which I should have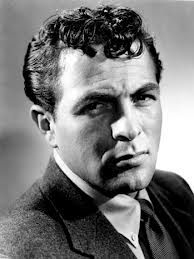 posted in a week or so.  But below, in advance of that, are some of the more noteworthy film and television actors who passed away in the last 12 months, along with some of their best remembered roles.
Biff Elliot, who once played private dick Mike Hammer in a 1953 movie and who was the little brother of longtime fabled sportscaster Win Elliot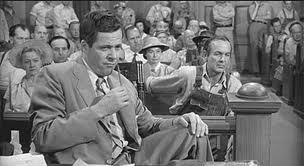 William Windom, longtime sturdy character actor who will always be remembered as the smug young DA who bests venerable Atticus Finch in the 1962 classic, To Kill a Mockingbird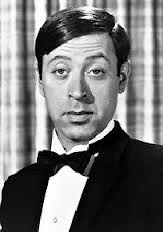 Sleepy-eyed 60s character actor, Steve Franken, probably best known as millionaire schoolboy Chatsworth Osborne, Jr. on The Many Loves of Dobie Gillis, but who did one remarkable wordless performance as a drunken waiter in Blake Edwards' daring, wildly experimental comedy, The Party, which was a little like Charlie Chaplin meets Robert Altman
Claire Malis, who starred on the soap One Life to Live for years, and who spent a couple years playing a divorced mother on the 80s sitcom, The Facts of Life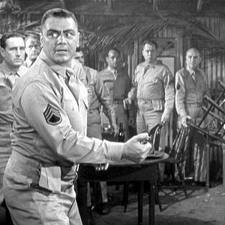 Ernest Borgnine, who won an Oscar for playing a real nice guy (Marty), but who perhaps was at his best playing real bad ones (Bad Day at Black Rock, From Here to Eternity)

Andy Griffith, whose most memorable role (Sheriff Andy Taylor) must have been something of a professional palette cleanser for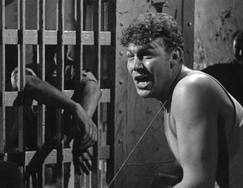 the actor after the black-hearted megalomaniac (Lonesome Rivers) he played in Elia Kazan's long-overlooked classic about unchecked egos, political ambition, and the corruptive, seductive power of the media, A Face in the Crowd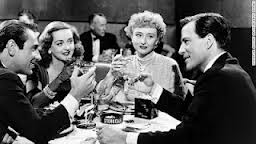 Celeste Holm, who was Eve Arden before Eve Arden; the smart, wise-cracking, and undersexed best friend-type who stole scene after scene in film after film, but in particular All About Eve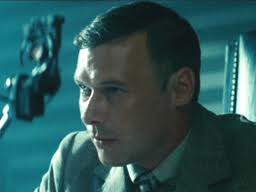 Morgan Paull, who portrayed Holden in Ridley Scott's futuristic thriller, Blade Runner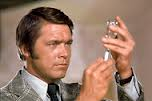 Chad Everett, who, as a 30-something leading man-type, embodied square-jawed, blue-eyed stiffness in the entirely forgettable 70s doc-drama, Medical Center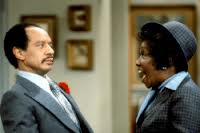 The guy who seemed to be having such a good time playing George Jefferson, Weezie's irascible dry cleaning magnate of a husband who moved on to that dee-lux apartment in the sky, Sherman Hemsley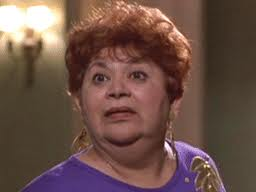 Latina character actor, Lupe Ontiveros, who had small but meaty ethnic roles in series like Desperate Housewives, and films like As Good as it Gets

Norman Alden, the soda shop owner in Back to the Future, and an actor who for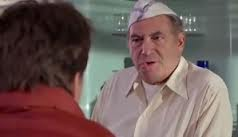 years portrayed the AC Delco man in their long-running TV campaign that moved a lot of spark plugs and oil filters over the years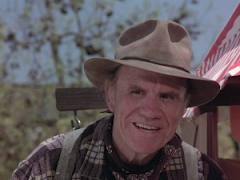 R.G. Armstrong, one of the nicest men in Hollywood, but who, on the basis of a pair of dark, penetrating and at times sinister-looking eyes, was regularly cast as a villain, often in westerns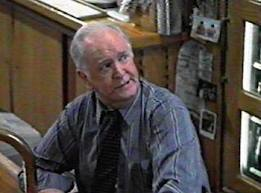 John P. Finnigan, the crusty old baseball lifer and accused "rum pot" who, in Barry Levinson's The Natural, caught Roy Hobbs when he stuck out the legendary "Whammer" on three pitches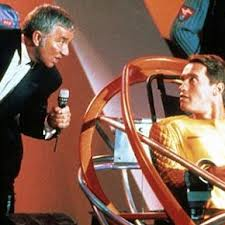 Richard Dawson, who found fame as a game show host and contestant, but who when given the chance to ply his acting chops, such as in Arnold Schwarzenegger's Running Man, proved he had it in him to play one heck of a sleazeball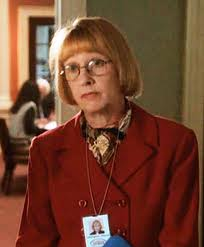 The wonderfully dry and understated Kathryn Joosten, who scored two Emmys for Desperate Housewives and who was simply terrific as Jed Bartlett's former teacher and personal secretary, Mrs. Landingham, in Aaron Sorkin's The West Wing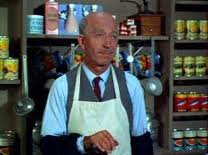 Hooterville's sanest citizen, Mr. Drucker himself, Frank Cady, who was also one of Jimmy Stewart's back-alley neighbors in the Alfred Hitchcock classic, Rear Window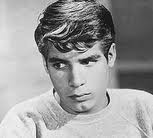 Don Grady, sometime pop music drummer who carved out a niche for himself as Robby Douglas in the 60s sitcom, My Three Sons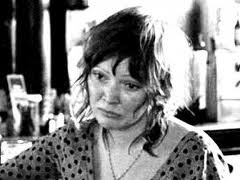 Susan Tyrell, who earned an Oscar nom opposite Stacey Keach and Jeff Bridges in John Huston's minor classic Fat City, but who later admitted she was forced to spend one night drinking with Huston, at the end of which she was also required to succumb to his "casting couch" in order to land the role, something that caused her to become increasingly bitter over the years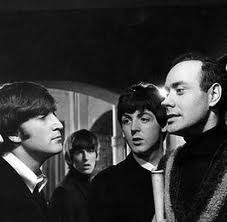 British character actor, Victor Spinetti, who had important roles in all three Beatle films, A Hard Day's Night, Help and Yellow Submarine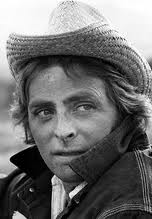 Richard Lynch, who in the 60s and 70s carved out a career for himself playing heavies, psychos and blue-eyed sociopaths in a series of B-level sci-fi, caper and horror flicks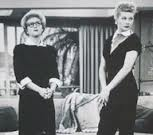 Doris Singleton, best remembered as Lucy Ricardo's snobbish neighbor and bitter rival in I Love Lucy
Long-time Hee Haw cast member, George Lindsay, whose shining moment as cousin Goober Pyle on the original Andy Griffith Show was without question his deep-fried and wonderfully tone-deaf impression of Cary Grant: Judy…Judy…Judy!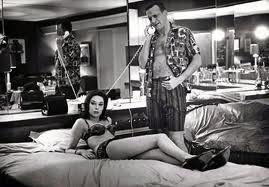 British beauty, Tracey Reed, who as George C. Scott's bikini-clad mistress answers the phone call from the President in Stanley Kubrick's Dr. Strangelove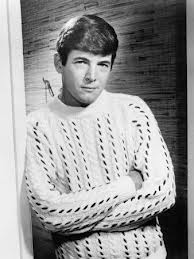 Yale Summers, who starred on the long-forgotten 60s series Daktari, but who made his mark as one of the behind-the-scenes leaders of the Screen Actors Guild, working tirelessly for his fellow actors for nearly five decades
Janet Carroll, who starred as Tom Cruise's mother in Risky Business, but whose most memorable work may have come as the mother in a classic series of side-splitting and wildly successful Holiday Inn ads featuring her none-too-motivated, constantly unemployed son and his caustic, laughing grandmother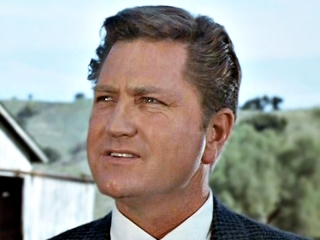 Longtime soap opera stalwarts, Walter Mathews (General Hospital), Linda Cook (As the World Turns), John Ingle (General Hospital) and Barry Cahill (Young and the Restless), the latter of whom had been playing nameless, background, character-types since the early days of live televised drama and such historic anthology series as Playhouse 90 and Lux Video Theater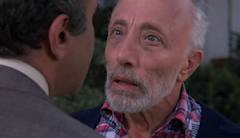 Smallish and odd-looking Italian character actor, Leonardo Cimino, one of the few New York-based performers to appear in each of the twin towers of shot-on-location, New York-based police dramas; Naked City in the early 60s, and Law & Order in the early 90s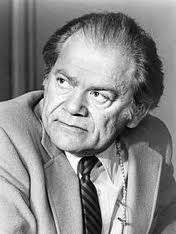 Grizzled and gravel-faced George Murdock, who was one of the many character actors employed by a show that traded almost exclusively on the talents and faces of such actors, Barney Miller
Longtime character actor Garry Walberg, who appeared regularly in two Jack Klugman series,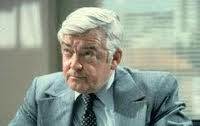 Quincy and The Odd Couple, and who on the latter was always terrific as Speed, Oscar's wise-cracking, dry-witted and sarcastic poker buddy
Sam Coppola, who played the hardware store owner where John Travolta's Tony Manero worked in Saturday Night Fever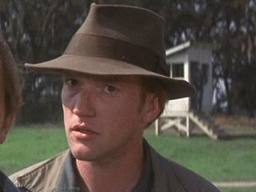 Luke Askew, one of the more prominent, colorless and sadistic chain gang "bosses" in Stuart Rosenberg's classic Cool Hand Luke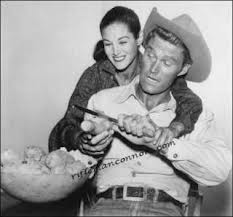 Raven-haired Joan Taylor, who as Milly Scott bought the general store in North Fork and later became both a regular and a love interest of Lucas McCain on The Rifleman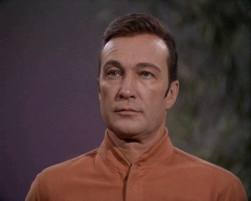 Warren Stevens, an oily, semi-leading man type who seemed to specialize in bad horror films and cheesy science fiction movies, including the 50s-era semi-classic, Forbidden Planet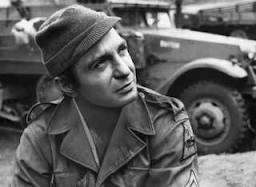 60's era TV stars, James Farentino and Ben Gazarra, the latter of whom was not only one of indy pioneer John Cassavetes' regular stable of gritty, uber-real actors, but who would decades later appear in both a camp classic (Road House) and a comedic one (The Big Lebowski)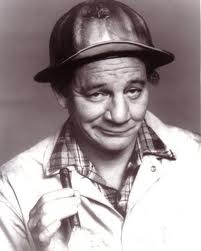 Phil Bruns, who played the father on the landmark 70s-era sitcom Mary Hartman, Mary Hartman, and who was the original Morty Seinfeld, at least for one episode, before being replaced by Barney Martin and his larger-than-life, black-rimmed glasses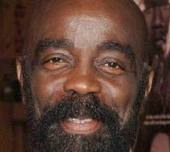 African-American actors, Dick Anthony Williams and Sullivan Walker, the former featured in films like The Jerk, Edward Scissorhands and some Blaxploitation films of the 60s and 70s, and the latter a Trinidad-born performer whose baritone voice, hard-boiled countenance and slightly twisted look to his eyes gave him an edge and an air of uncertainty that made him perfect for many small but memorable roles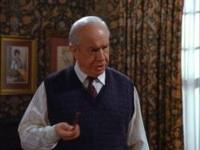 British actor Ian Abercrombie, who was Elaine's meticulous, fastidious and fabulously wealthy boss, Mr. Pitt, on Seinfeld
Silvana Gallardo, who appeared in any number of 70s and 80s dramas, including Starsky and Hutch, Kojak, Cagney and Lacey, Quincy and Hill Street Blues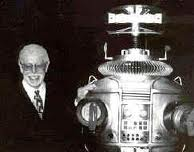 Dick Tufeld, an anonymous TV announcer/pitch-man whose voice will always be remembered for a campy 60s-era space drama; one in which he regularly delivered one of the most iconic and oft-repeated (or at least paraphrased) lines in the history of the medium: Danger, Will Robinson!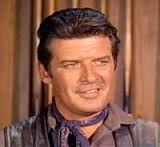 The square-jawed, somewhat leaden actor who played the rugged Nick Barkley for years on The Big Valley, Peter Breck
Imposing character actor, Cliff Osmond, who appeared in a series of Billy Wilder films, and who could shift seamlessly from threatening and menacing to gentle and kind, often in the same role
Jack Klugman, remembered by millions as Oscar Madison, the frustrated and gently underhanded foil to Tony Randall's hilarious Felix Unger; but known to many others as one of the stalwarts of TV's gold age of black-and-white dramas, as well as the last surviving cast member of Sidney Lumet's stunning feature-length debut, 12 Angry Men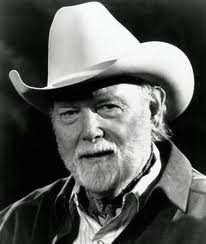 Longtime western bit player and one of John Wayne's stable of regulars, Harry Carey, Jr.
Jeni Le Gon, a young African American beauty who once danced opposite Bill "Bojangles" Robinson, and Fred Astaire, once sang with Al Jolson and Ethyl Waters, and once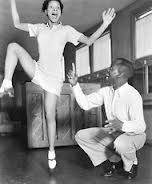 did a number of small but juicy roles on the TV version of the Amos 'n Andy Show
Lucille Bliss, the voice of both  Crusader Rabbit and Smurfette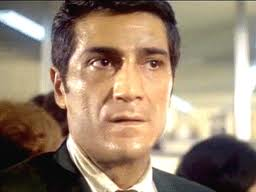 Pat Ranella, who played the informant that the San Francisco cops failed to protect from a mob hit man in the Steve McQueen shoot-em-up, Bullitt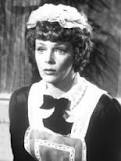 Pretty brunette Bobbi Jordan, who appeared regularly on a bunch of 60s and 70s TV series, and who was also seen as Lucille Ball's maid in the film version of Mame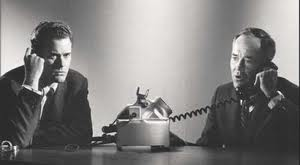 Larry Hagman, the guy who for a generation and a half played both Major Anthony Nelson, a good guy, and oil tycoon J.R. Ewing, a pretty bad one, on a pair of long-running TV series, and an actor who did an early memorable turn in the vastly underrated Cold War thriller, Fail Safe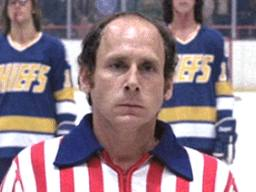 Larry Block, who played, among other things, a hockey ref in the minor cult classic, Slap Shot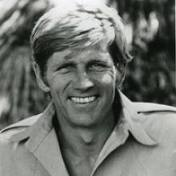 TV talk show host, infomercial huckster and bland, harmless 70s-era leading man, Gary Collins, who married and rode off into the sunset with former Miss America, Mary Ann Mobley
Soft porn pioneer, Sylvia Kristel, who will be forever remembered as Emmanuelle, a young French girl who comes of age sexually in a series of tawdry and salacious but entirely forgettable Euro-chic films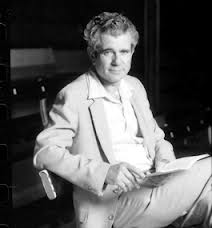 Ted Kazanoff, one of the stable of fair, stern and surprisingly memorable judges who highlighted those early, glory days of Law & Order

Native American actor, author and activist, Russell Means, who was featured in movies like Last of the Mohicans and Natural Born Killers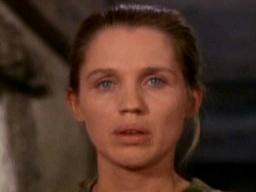 Frail, doe-eyed Carolyn Conwell, who as a young ingénue played in such 60s films as Torn Curtain and The Boston Strangler, as well as any number of prime time dramas, but who in later years eased into a nice, comfortable soap opera career
Jack Hanlon and Peggy Ahern, both of whom were Our Gang kids many years ago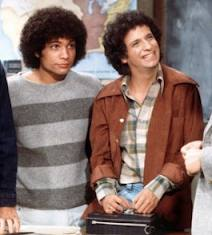 Two former Welcome Back, Kotter "Sweathogs," Ron Palillo and Robert Hegyes, both of whom proved that a successful acting career, however brief, can often have little to do with acting — or for that matter a career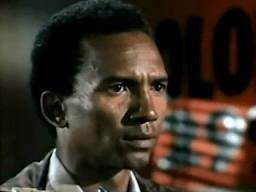 Veteran character actor,Al Freeman, Jr., who was dead-on and note-perfect as Elijah Muhammad in the Spike Lee bio-pic, Malcolm X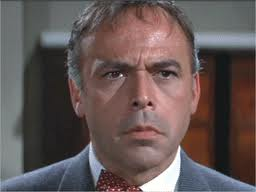 Herbert Lom, one of the most underrated yet maniacally over-the-top straight men of all time, and an actor who used to constantly tee it up for Peter Sellers as the harried and emotionally unbalanced police commissioner in the Pink Panther films
Sons of Anarchy featured player Johnny Lewis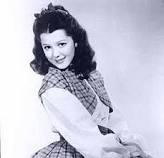 Ann Rutherford, who portrayed Scarlett O'Hare's little sister in Gone with the Wind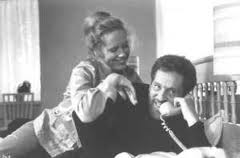 Swedish actor Erland Josephson, who was a leading man in a number of critically acclaimed Ingmar Bergman films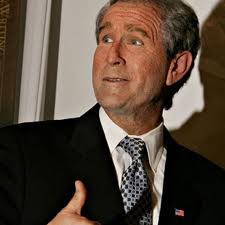 Steve Bridges, whose 15 minutes of fame owed just about everything to the man's spot-on impression of George W. Bush, not to mention his uncanny physical likeness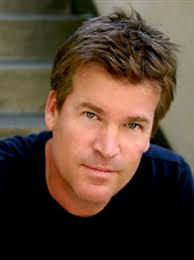 Steven Dunham, who was featured in films like The Mummy, Traffic, Catch Me if You Can, and Monster-in-Law, and who at the time of his death was still scoring some hunky, leading man type TV roles
Michael O'Hare and Turhan Bey, who starred in the syndicated sci-fi horse opera, Babylon 5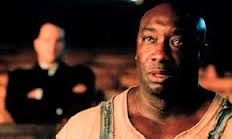 Michael Duncan Clarke, who made a name for himself as, among other things, the gentle giant and man-child condemned to the electric chair in Steven King's The Green Mile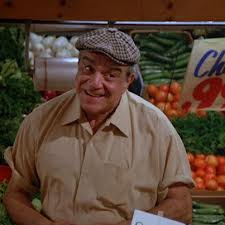 Wide-eyed Leonard Termo, who threw first Kramer and then Jerry out of his bodega for questioning the freshness of his fruit
70s-era beauty Leigh Hamilton, who appeared in a number of hit series like McMillian and Wife, Mod Squad, Kojak and Baretta, before landing roles in films like Gas, Food and Lodging and Hocus Pocus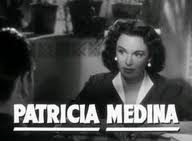 Joseph Cotten's widow and long-time wife, Patricia Medina, who often acted with her husband onstage and who was featured in a number of 60s TV series like Bonanza, The Alfred Hitchcock Hour, The Man from U.N.C.L.E. and Perry Mason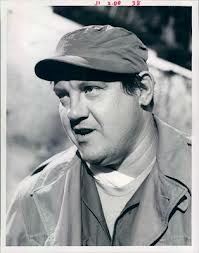 Former Detroit Lion All Pro, Alex Karras, who made his film debut in the screen adaptation of George Plimpton's memoir, Paper Lion, who made a huge impression on viewers and critics alike as Mongo, the horse-slugging "pawn in the game of life" in Mel Brooks' game-changing comedy, Blazing Saddles, and who eventually developed enough acting chops to merit his own primetime TV series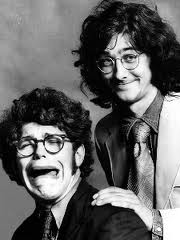 Al Franken's longtime writing and standup partner, Tom Davis, who with Franken played the two stoned-to-the-b'jesus baggage handlers in Trading Places, and who as a writer for Saturday Night Live conceived and helped bring to life such comedic icons as the Coneheads, Bill Murray's tux-wearing/Star Wars-singing lounge singer, Nick, and Christopher Walken's unctuous and deliciously creepy charmer, "the Continental"