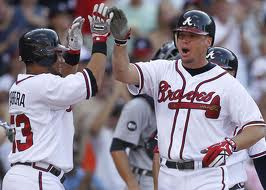 They are, arguably, the most top heavy offensive club in the big leagues, with the widest disparity between good and bad in baseball.
The 2012 Atlanta Braves have five very good Major League hitters, one of whom, unfortunately (Chipper Jones), is not only riding off in to the sunset in a few short months, but these days is as structurally sound as balsa.
That's it; five hitters. Dan Uggla, Martin Prado, Freddie Freeman, Brian McCann and Jones.
(OK, maybe Michael Bourn.  But that's definitely it.)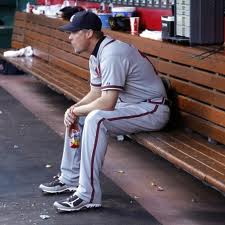 But in addition to these five or six legit hitters, the 2012 Braves lineup on any given night features that many horrible ones, if not more; a toxic combination of rummies and big league wanna-be's that by MLB standards, more often than not ends up being downright putrid.
And of the Braves' collection of sure-fire out-makers, and their seemingly endless supply of lazy flies, meek grounders and feeble swings-and-misses, only Jason Heyward represents any level of upside and hope for the future. The still-young Heyward continues to be, charitably, a work in progress. He can occasionally look like a star in training and worthy of the hype once lavished upon him.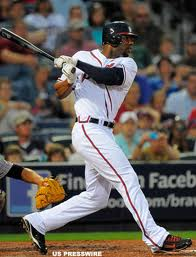 But more often than not he looks like an automatic out, swinging the bat like a man's appendix gone bad; no longer serving its God-given function, and apparently now content to operate in cahoots with the other side.
The Braves' vast disparity of hitters – a handful of big league bats offset by a flailing bunch of banjo-hitting hacks who in another era might be playing in AAA, if not out of baseball altogether — is the reason that over the course of the first two months of 2012, while Atlanta has scored nine or more runs nine different times, they've also scored two runs or fewer in virtually a third of their games.
Think about that.
What's more, for the Braves there is little or no offensive help on the horizon. For all their accolades for being a paragon of player development, the team under GM Frank Wren has maybe two players in highest levels of its system currently exhibiting a MLB-caliber bat, AA shortstop Andrelton Simmons and possibly AA catcher Christian Bethancourt.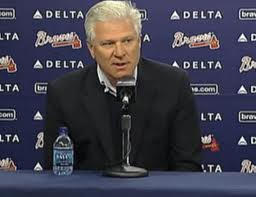 That's it.
And that's what made the exercise I embarked upon last night so eye-opening.
I started to study the current Atlanta Braves (on not only the Major League level, but at AA and AAA) and compared them to what I  was amazed to discover I was able to compile with relatively little effort: a full 24-man roster of big leaguers, the majority of whom are in the prime of their career and having productive seasons in 2012 — and each of whom just a few years ago was in the Braves' organization.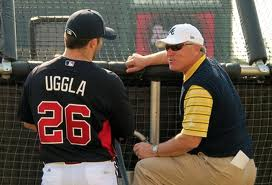 Clearly, a big part of running any successful Major League organization is astute scouting and player development. But just as important, if not more so, is the enormously underrated concept of roster management.
And while the Braves have always shown a marked ability to scout and sign MLB-caliber talent, the club's ability to grossly mismanage and under-utilize its own talent remains one of the great under-reported stories in baseball.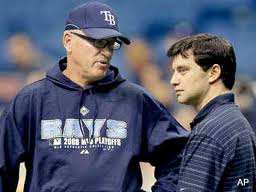 The Braves under Wren's watch have become in many ways the photo-negative of the Tampa Bay Rays, a team that is able to contend year in and year out in the roughest division in baseball, in part because its front office has proven it can scout and sign young talent, but in part because its baseball people know how to manage talent, how to leverage their assets, and most importantly, understand clearly how to consistently squeeze the maximum number of wins and the maximum amount of value out of their 40-man roster.
Given that, I offer you this team of ex-Braves – a roster comprised solely of players that Wren and his predecessor John Schuerholz let go to other teams – along with some of the numbers those guys have managed to put up over the first two months of the 2012 season.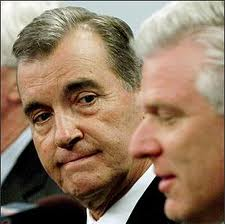 Now granted, these players left Atlanta for any number of reasons, from free agency on down. Some were even traded for one another and, of course, there is always the whole budget thing that sits in the room like an 800 lb. gorilla.
But the simple fact is, the Atlanta Braves as currently configured are not merely dangerously talent-thin and built almost exclusively on young pitchers who may or may not be as good as the Braves once led us to believe, but they have stunningly little to show for what amounted to an incredible bounty of talent at their beck and call over the past five years.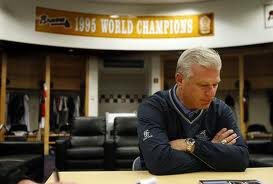 So in honor of the ruthlessly efficient front office team that GM Andrew Friedman has assembled in Tampa Bay – a collection of baseball lifers and stat geeks with an eye for talent, a love of numbers, and an almost savant-like ability to manage a 40-man roster – I've chosen to give the collection of ex-Braves I've compiled below a name that does both the guys in Tampa and (I guess) Superman proud.
I give you John Schuerholz and Frank Wren's gift to frustrated tomahawk choppers everywhere: the Bizarro Rays.
Starters
C – Jarrod Saltalamacchia (27) Boston Red Sox
.273 BA, 9 HR, 22 RBI in 121 AB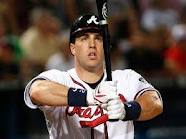 1B – Mark Teixeira (32) New York Yankees
.263 BA, 9 HR, 30 RBI in 169 AB
2B – Kelly Johnson (30) Toronto Blue Jays
.270 BA, 9 HR, 26 RBI, 5 SB in 175 AB
SS – Elvis Andrus (23) Texas Rangers
.308 BA, 24 RBI, 32 R, 8 SB in 189 AB
3B – Rafael Furcal (34) St. Louis Cardinals
.333 BA, 3 HR, 22 RBI, 33 R, 8 SB in 183 AB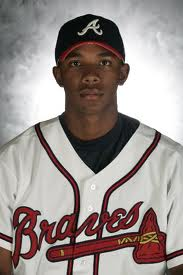 RF – Jeff Francoeur (28) Kansas City Royals
.282 BA, 5 HR, 14 RBI in 181 AB
LF – Melky Cabrera (27) San Francisco Giants
.368 BA, 6 3B, 4 HR, 9 SB, 36 R, 25 RBI in 201 AB
CF – Jordan Schafer (25) Houston Astros
.327 OBP, 22 R, 12 RBI, 13 SB in 145 AB
SP – Adam Wainwright (30) St. Louis Cardinals
4 W, 4.45 ERA 51 K, 17 BB in 58 IP (first full season since elbow surgery)
SP – Neftali Feliz (22) Texas Rangers
3 W, 3.15 ERA, 1.20 WHIP in 42 IP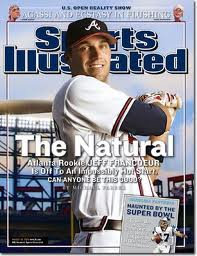 SP – Matt Harrison (26) Texas Rangers
6 W, 4.41 ERA, 40 K, 15 BB in 61 IP
SP – Bruce Chen (34) Kansas City Royals
3 W, 4.81 ERA, 1.29 WHIP, 13 BB, 40 K in 58 IP
SP – Kevin Millwood (37) Seattle Mariners
3 W, 3.56 ERA, 1.29 WHIP in 60 IP
CL – Rafael Soriano (32) New York Yankees
2 W, 5 Sv in 17 IP
Bench
OF – Andruw Jones (35) New York Yankees
.227 BA, 5 HR, 10 RBI in 66 BA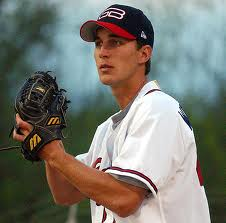 IF – Yunel Escobar (29) Toronto Blue Jays
.262 BA, 28 R, 15 RBI in 195 AB
OF – Gregor Blanco (28) San Francisco Giants
.282 BA, 23 R, 5 SB in 103 AB
1B – Adam LaRoche (32) Washington Nationals
.289 BA, 8 HR, 35 RBI in 159 AB
C – Brayan Pena (30) Kansas City Royals
.250 AB, 1 HR, 8 RBI in 80 AB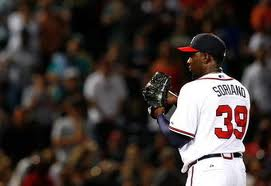 SP – Charlie Morton (28) Pittsburgh Pirates
2 W, 4.27 ERA, 10 BB, 25 K in 46 IP (coming off offseason hip surgery)
RP – J.J. Hoover (24) Cincinnati Reds
1 W, 5 BB, 12 K in 0.69 ERA in 13 IP
RP – Juan Cruz (33) Pittsburgh Pirates
1 W, 3 Sv, 1.45 ERA in 18 IP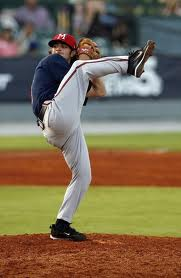 RP – Tim Collins (22) Kansas City Royals
2W, 36 K, 7 BB, 2.66 ERA, 1.01 WHIP in 23 IP
RP – Boone Logan (27) New York Yankees
1 Sv, 28 K, 6 BB, 2.95 ERA in 18 IP
Disabled List
RP – Kyle Farnsworth (36) Tampa Bay Rays
5 W, 25 Sv, 2.18 ERA, 0.99 WHIP in 58 IP in 2011 (injured; due back mid-June)