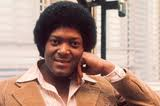 Dobie Gray
Texas-born singer/songwriter who took his stage name from one-time teenage TV icon Dobie Gillis, who first hit the charts with 1965's vasty underrated The In Crowd, and who achieved some level of lasting fame with '73's Drift Away, a song written for him by Grammy-winning composer Paul Williams' brother, Mentor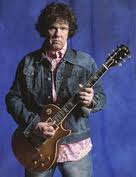 Gary Moore
Power guitarist for Thin Lizzy, a bunch of hard-drinking, hard-living Jersey-style house rockers who in their heyday of the late-70's/early-80's – in other words, the early days of MTV – called not New Jersey home, but Dublin, Ireland
Roger Nichols
Anal perfectionist of a recording engineer who met fellow perfectionists, Walter Becker, Donald Fagan and Gary Katz, while all four were all at ABC Records in 1971, then spent the rest of the decade meticulously recording a series of stunning, brilliantly engineered and utterly note-perfect Steely Dan albums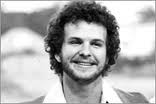 Dan Peek
Former army brat who fell in with fellow army brats, Gerry Beckley and Dewey Bunnell  in England in 1969 and formed America, a band known for tight harmonies, pretty melodies and cryptic-to-the-point-of-inane lyrics; a trio who in their heyday sold millions and played to full houses, despite being routinely savaged by critics

Pinetop Perkins
Legendary Mississippi bluesman, who like so many of those old bluesman from that fertile delta scored a ton of late-in-life career achievement honors and sorry-it-took-so-long awards, in part to help us knock back our collective sense of guilt; and a guy who kicked around long enough to have once been friends with Mr. Delta Blues himself, Robert Johnson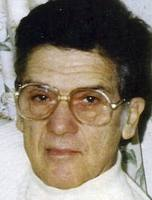 Lee Pockriss
Responsible for some of the squeakiest clean pop hits all time, including Brian Hyland's Itsy Bitsy Teenie Weenie Yellow Polka Dot Bikini, Perry Como's Catch a Falling Star, Shelly Fabares' Johnny Angel, The Cuff Links' Tracy and Clint Holmes' Playground in My Mind

Bobby Poe
A guy whose brushes with musical history almost seem Forrest Gump-like; recorded early on with Sam Phillips in Sun Studios, was once sued in Nashville by Wesley Rose of Acuff-Rose Publishing, led rockabilly queen Wanda Jackson's first backup band, The Poe Kats, managed a one-hit wonder, The Chartbusters, in the early 60's whoTom Hanks later claimed were his inspiration for That Thing You Do, and once arranged bookings for an up-and-coming Washington, DC-area quartet whose guitarist was a young kid named Roy Buchanan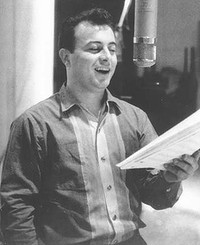 Johnny Preston
A rockabilly singer who owed his 15 minutes of pop fame to the Big Bopper (J.P. Richardson), for it was only after Richardson's death in a 1959 plane crash along with Buddy Holly and Richie Valens that the record label decided to release the single Richardson had written for Preston, Running Bear, which not only included "Indian" sound effects provided by both Richardson and fellow Texan George Jones, but sold over a million copies and soared to #1 on the pop charts

Gerry Rafferty
Scottish-born singer/songwriter who as a member of Stealers Wheel wrote and sang a few terrific chart hits in the 70's, among them Star and Stuck in the Middle With You, and who as a solo artist later released one of the greatest singles of the decade, the atmospheric and alto sax-driven Baker Street.

Jerry Ragovoy
Philly-based songwriter and producer, one of whose songs (Piece of My Heart) helped make Janis Joplin a star, two of which (Cry Baby and Get It While You Can) were recorded by her just days before her death, and whose very first hit (Time is On My Side) was first recorded not by New Orleans legend, Irma Thomas, or even the Rolling Stones — as many people think — but by jazz trombonist Kai Winding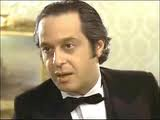 Alan Rubin
Trumpet player for the Blues Brothers Band; proved to be the hardest recruit to sway in the original movie and the guy who was most resistant to Jake and Elwood's "getting the band back together" speech, which was delivered to him even as he continued to ply his trade as a maître d' of a swank Chicago restaurant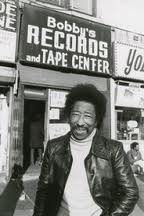 Bobby Robinson
Long-time independent producer whose credits range from Leiber and Stoller's Kansas City by Wilbert Harrison, Dedicated to the One I Love by the Shirelles and Bobby Lewis' Tossin' and Turnin', to Lee Dorsey's Nawlins-flavored minor classic Ya Ya, and The Sky is Crying by one of the all-time blues guitar greats, Elmore James

Sylvia Robinson
Founder and CEO of hip hop label, Sugar Hill Records, who with singing partner Mickey Baker in 1957 had a Top 40 hit, Love is Strange (which got a second life in the '87 blockbuster Dirty Dancing), and a singer who then infamously reappeared in the top 40 in 1973 with Pillow Talk, a song in which she delivered what might be best described as a four-minute long, Betty Boop-style orgasm

Suze Rotolo
Artist and long-time Bob Dylan girlfriend who will continue to appear to millions as forever young and forever blowin' in the wind, thanks in large part to her arm-in-arm moment in the classic shot on the cover of Dylan's breakout release, The Freewheelin' Bob Dylan

Mark Ryan
Guitarist who, with his fellow Adam and the Ants members – and thanks in large measure to MTV's having little else on the shelf – once got a ton of American airplay, and who then died the death of choice for so many aging, withering, one time-punkers; liver damage

Bert Schneider
Son of a studio exec who produced Five Easy Pieces and the Monkees' madcap TV show, as well as Head, the experimental film that combined the stars of the two; and a guy who every so often "appeared" on his show when one of the Monkees would momentarily deliver an aside to a nearly life-sized overstuffed doll wearing a gray suit, tie and thick, dark-rimmed glasses, a doll usually addressed only as "Mr. Schneider"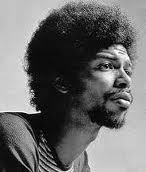 Gil Scott-Heron
Known, much to his chagrin, as the "Godfather of Rap"; a spoken-word, street-rhyming pioneer whose no-holds-barred 1970 underground FM hit, The Revolution Will Not Be Televised, foretold so much of what we would become as a nation, as well as so much of where pop music would journey as an art form
Eddie Snyder
Composer of one of the signature songs in the Frank Sinatra canon, and one of the best lonely, end-of-the-bar numbers ever penned, Strangers in the Night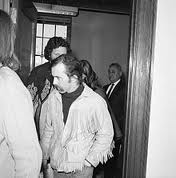 Owlsey Stanley III
Brilliant, self-made chemist and sound engineer who was a member of Ken Kesey's Merry Pranksters, a pivotal figure in helping turn San Francisco's Haight Ashbury district into the psychadelic symbol of counterculture decadence, a non-playing member of the Grateful Dead (to whom he supplied home-made, ground-breaking sound equipment, as well as killer, mind-blowing, home-made LSD), and a jam-band legend who became known to head-bobbing Dead Heads everywhere as simply "Bear" and was responsible for the song selections on the 1974 release, History of the Greatful Dead, Volume One (Bear's Choices)

Kaye Stevens
A terrific jazz singer who was discovered by Ed McMahon, became one of Johnny Carson's favorite musical guests, and – after she pinch hit one night at the Riviera for Debbie Reynolds (who had called in sick) – was embraced in Vegas and given full member benefits by Sinatra and his Rat Pack

Mike Starr
One of the seminal figures in the early Seattle grunge scene, as the original bassist for Alice in Chains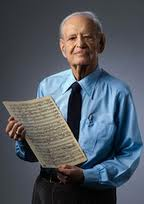 Fred Steiner
TV and film composer who penned not only the whimsical theme to The Rocky and Bullwinkle Show, but one of the greatest and most dramatic nocturnes of all time, a moody instrumental called Park Avenue Beat, which some producer a few years later thought in a condensed form would make a great theme song to what would become one of the longest-running hits in TV history, Perry Mason

Melvin Sparks
Jazz guitarist who played on the recordings of some of the greatest and most storied soul singers of the 60's, Marvin Gaye, Curtis Mayfield and Jackie Wilson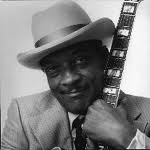 Hubert Sumlin
Muddy Waters' Mississippi-born guitarist whose work on Waters' 1962 compilation disc (often called The Rockin' Chair Album) compelled Mojo magazine to rate it the third greatest guitar album of all time, and a guy who so influenced future rockers, especially Brits like Eric Clapton, Led Zepplin and the Stones, that when he died this year in New Jersey his funeral expenses were picked up by Mick Jagger and Keith Richard.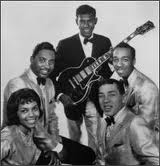 Mark Tulin
Bassist on the signature song of the psychedelic 60's, (I Had) Too Much to Dream Last Night by the Electric Prunes, and a guy later so admired by Billy Corgan of the Smashing Pumpkins that Corgan brought him in to play with the Pumpkins, most notably on a 2010 gig on Jan Leno's Tonight Show
Marvin Tarplin
Anyone looking to grasp the power of three simple chords in rock 'n roll should listen to Marvin Gaye's Ain't that Peculiar, a classic, driving Motown dance number built entirely on an astounding but remarkably simple three-chord run that Tarplin (perhaps the label's first in-house guitarist) apparently brought back with him following his very first tour of Europe and then played for composer, Smokey Robinson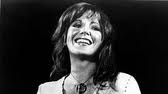 Andrea True
A good Catholic girl from Nashville, who moved to New York, scored bit parts in legit films like The Way We Were, drifted into porn where she proved so adept she eventually got above-the-title billing, and then needing money, recorded a song called More, More, More, which out of nowhere became a disco smash in '76 and climbed all the way to #4 on the pop charts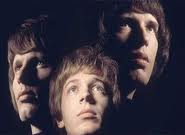 John Walker
One of the most ambitious musicians and interesting men you never knew; a California kid who changed his named to Walker as a teenager, then taught future Beach Boys Carl Wilson and David Marks how to play guitar, became best friends with Richie Valens, started a band called the Walker Brothers (but not before convincing the others to change their names to Walker), released two utterly timeless hit singles (The Sun Ain't Gonna Shine Anymore and Make it Easy on Yourself), married pop ingénue Kathy Young (A Thousand Stars), moved his band lock, stock and barrel to England where (at the height of the British Invasion) they became the third most popular musical act in the country (behind the Beatles and Stones), and then after their breakup and some solo work,  started his own label, built his own studio, and published a memoir detailing his life, including how he once toured with Jimi Hendrix and almost came to blows with Humphrey Bogart and Walt Disney

Roger Williams
If there were such a thing as onomatopoeia in music, Williams' 50's-era instrumental would be it; a remake of an old French song in which Williams' long, descending and melodic runs on his rich-sounding Steinway sounded just like – and matched perfectly – the name of his surprising hit, Autumn Leaves, which defying expectations, went on to sell two million copies in 1955 and in the process became, ironically, the fourth #1 hit of what critics figured should be called "the rock 'n roll era"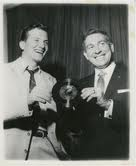 Randy Wood
Founder of Dot Records, who started the label in his tiny appliance store in Gallatin, Tennessee, first by stocking a number of records and then by getting into the mail order business, before finally achieving either fame or infamy – depending on your perspective – as well as making millions, by opening a studio and having local artist Pat Boone re-record dozens of scrubbed-clean and sanitized versions of popular "race records," including Little Richard's Tutti Frutti and Fats Domino's Blueberry Hill

Margaret Whiting
A 40's and 50's-era singer who some industry cynics used to joke "had a face for radio," but whose voice was among the purest of her day and who consistently hit the charts with terrific recordings like her 1947 duet with Johnny Mercer (Baby It's Cold Outside), her simple, unadorned take on the Jule Styne and Sammy Kahn ballad, Time after Time (which found new life in the 2010 Meryl Streep film, Julie & Julia), and, in particular, her atmospheric 1944 original, Moonlight in Vermont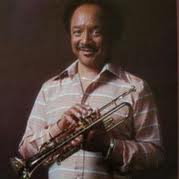 Snooky Young
Ballsy and brassy trumpet player who played in the Tonight Show band for nearly 30 years, who was one of the last players from the legendary swing area still actively making a living playing music, and a guy who —  if nothing else — may have had the coolest, most-jazz sounding name in the history of smoky clubs
(Note, in the clip below, in which Jack Carson's trumpet part is played by Young, the scene also includes a grown-up Billy Halop, one-time leader of the Bowery Boys, and a still-young Elia Kazan, before he'd move behind the camera and go on to direct such landmark classics as On the Waterfront, A Streetcar Named Desire, East of Eden and A Face in the Crowd)
Part One of Two of this series.  More 2011 deaths in music you may have missed.