Oscar-winner, tabloid queen and legendary Hollywood icon Elizabeth Taylor was not the only talented actor to pass from this world in 2011.  Consider this a partial list.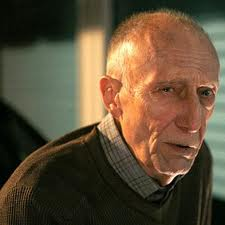 Tom Aldredge
A thin, frail but hard-working character actor who found some measure of fame late in life as Carmella's unassuming and not-always-the-brightest-guy-in-the-world father in The Sopranos.
James Arness
Like his little brother, Peter Graves, as stiff as week-old bread. But no actor in the history of prime time television played one role for as many years consecutively as he did, showing up every week as the tall-in-the-saddle Dodge City sheriff, Matt Dillon.
Art Balinger
It looked cartoonish, but my sense is it took some real acting chops to be able to pull off that "Just the facts, ma'am" thing required to make those silly, two-dimensional Jack Webb procedurals actually work.  And given this guy's steady employment in not only Dragnet, but Emergency and Adam-12, my guess is he had such chops.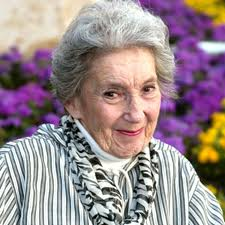 Frances Bay
Some may know her as Billy Madison's grandmother, but far more know her as the lady whose marble rye from Schnitzel's was stolen by Jerry Seinfeld, and who then give the series star his comeuppance when she cast the deciding vote to impeach his father, Morty, from the Del Boca Vista board.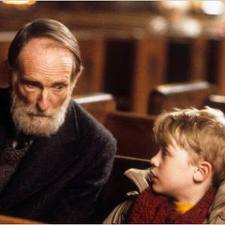 Roberts Blossom
Some character actors get work because their mere presence in an emotional scene has the ability to wring every last drop of tear-jerking potential out of the film's make-or-break moment.  As the largely silent but misunderstood old man who lived next door to Macauley Caulkin in Home Alone, this guy did all that and a bag of donuts.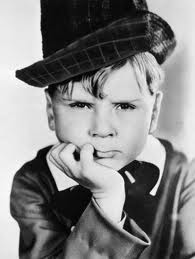 Jackie Cooper
He started out in Our Gang comedies, later on breathed some amusing bluster into the Daily Planet's editor, Perry White, opposite Christopher Reeve's Superman. And in between he starred in a number of things, including Hennesey, one of the most underrated and criminally forgotten series in Fifties TV.
Don Diamond
Arguably, one of the most overlooked great characters in sitcom history, Diamond's Crazy Cat — the eternal second banana of the Hekowi tribe in the Sixties Civil War farce, F Troop — was a side-splitting and delicious combination of obsequious, ambitious, conniving and sexually undeclared.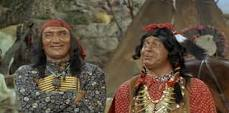 John Dye
An Anthony Edward look-alike who got some steady work for a number of years as Andrew in the squeaky clean, deeply religious and often heavy handed CBS weeper, Touched by an Angel.
Peter Falk
Before there was a widespread cache around independent cinema, there were Falk and John Cassavettes running around the streets of New York, camera in hand, making art house films about real people in real-life situations.  Later, Falk traded all that gritty realism for a nice steady paycheck in the annoying, non-mystery series, Columbo.  But when you think of Falk, don't think of Columbo.  Think of him as the old man who tells his grandson the story of The Princess Bride.  But more than that, think of him as the daffy CIA agent who torments his hopelessly meek future in-law, Alan Arkin, in what remains the single funniest buddy movie ever committed to celluloid, The In-Laws.
Anne Francis
Who could ever forget that mole?  As secret agent, Honey West, the producers built an entire series around our Sixties-era fascination with spies, karate, gadgetry and, yes, that mole.  My personal favorite was Francis' turn as the doomed, fallen angel-with-a-conscience in one of Spencer Tracy's great and truly underappreciated later roles, the soft-spoken, no-nonsense, and tough-as-hell amputee/war veteran in Bad Day at Black Rock.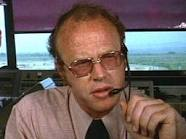 Alan Fudge
Yes, Airport '75 was one of the worst movies of all time.  And yes, one would be hard-pressed to even find it these days, and for good reason.  But if you do, watch Fudge's air-traffic controller talk to Karen Black as her stewardess attempts to fly the plane (a la the spoof, Airplane).  You'd swear they hired a real controller to do the job.  That's why great character actors – and make no mistake, Alan Fudge was a great character actor – will always draw a paycheck.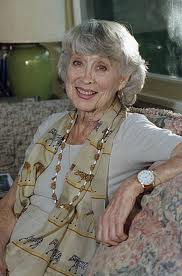 Betty Garrett
To one generation, she was one of the love-interests in the Frank Sinatra/Gene Kelly sailor-on-leave musical, On the Town.  To another, she was Irene Lorenzo, Archie Bunker's next door neighbor and political and social nemesis on All in the Family.  In real life, however, she was a lady of great passion and principle who wore her politics on her sleeve, and who, with husband Larry Parks, worked odd jobs for years to try to make ends meet while both were on the Hollywood blacklist.
Irene Gilbert
She never made much of a mark on film herself, but the same cannot be said of her many famous students at the Stella Adler Institute, a school she co-founded with the legendary actor and teacher.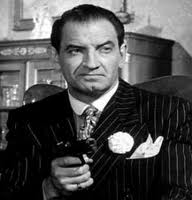 Bruce Gordon
One would be hard-pressed to find a sturdier character actor than Gordon.  In fact, it would shock many to know that the raven-haired, deep-voiced and square-jawed actor who played long-time Al Capone henchman Frank Nitti on the old Untouchables series died just this year, only a few days short of his 95th birthday.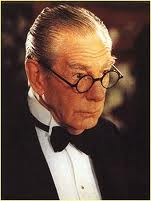 Michael Gough
Another character actor who found fame late in life.  In Gough's case it was as Bruce Wayne's stoic and ever-faithful butler, Alfred, in Tim Burton's adaptation of Batman, starring Michael Keaton.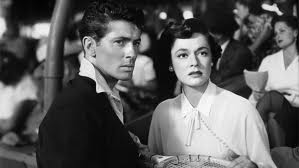 Farley Granger
True, he wasn't much of an actor.  But many directors — in particular Alfred Hitchcock, who cast him in both Rope and Strangers on a Train – found in Granger a sort of everyman quality, especially an everyman who could feel the cold, sinister fingers of fate slowly taking hold of his life, and who then found himself utterly powerless to stop them.  
Ross Hagan
An otherwise forgettable actor usually hired for his macho, rugged looks.  He achieved camp fame later in life when his one moment in the sun, the TV series Daktari (where he shared screen time with a cross-eyed lion), somewhat unexpectedly emerged as tongue-in-cheek reference point for Sixties pop culture.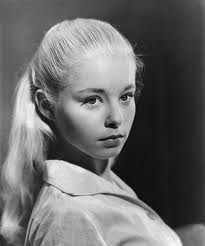 Jill Haworth
A blonde, waifish, British-born actress who onstage originated the seminal role of Sally Bowles in the hit musical, Cabaret, after making a somewhat auspicious screen debut as Sal Mineo's beautiful and loving but ill-fated Israeli girlfriend in Otto Preminger's Exodus.  Ironically, when Bob Fosse cast Liza Minelli and not her in the film version of Cabaret, Minelli's career took off while Haworth's, unfortunately, did just the opposite.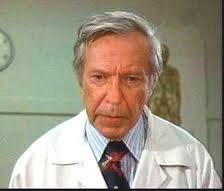 Peter Hobbs
A hard-working character actor who did a ton of film and television work throughout the Seventies and Eighties, usually playing a doctor, lawyer, judge or some other sort of public servant/authority figure set piece.  Think Mason Adams without the voice.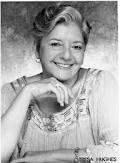 Tresa Hughes
If there were twin towers of New York-based cop shows, they were Naked City, shot almost entirely on location in the pre-John Lindsey New York of the early Sixties, and Law & Order, shot almost entirely in the streets of a much different New York some 40 years later.  Not many NYC-based SAG card-carriers got to roll out of bed, take a cab to work and ply their trade in both series; as a young actor in one, and an older one in the other.  Tresa Hughes, who specialized in motherly Italian women of substance and consequence, was one of those fortunate few.
Aron Kincaid
A quintessential California actor; a blond, handsome and well-muscled super-hunk who served as eye candy in a bunch of lame, if not downright cheesy, Sixties-era surf and song-and-dance teen flicks.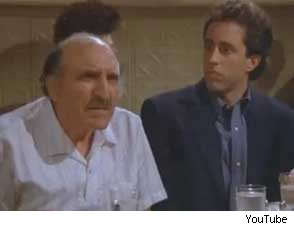 Len Lesser
Prior to Seinfeld he was just another bit player specializing in villians and fringy types with something of a sinster bent. But as Uncle Leo, opposite some of the finest young comedic actors of the age, he showed up one day and began stealing scenes with a relentless, often muscular brand of old-man impishness.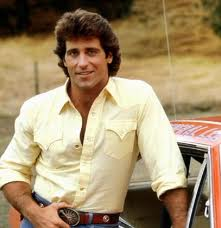 Christopher Mayer
Years ago when the popular George Maharis left the hit TV series Route 66, the producers hired a quasi-lookalike to replace him.  Nobody bought it.  Two decades later, when Tom Wopat quit the Dukes of Hazzard, the public, similarly, gave a collective yawn over the Duke "cousin" hired to replace him.  Turns out, Mayer was something of a latter-day Glenn Corbett, a pale imitation of the real thing.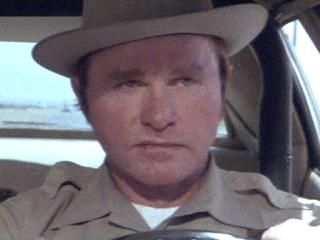 Bill McKinney
One of the stable of versatile and hard-working character actors that Clint Eastwood liked to work with.  You might remember McKinney as the post-Civil War "red-leg" who killed Eastwood's wife and child, then set fire to their home, before meeting his maker when the revenge-crazed Josey Wales — after pulling the trigger on a series of empty pistols — tosses them aside, slowly advances upon the butchering red-leg, and thrusts the guy's own saber through him.  At the very least, you know McKinney as the would-be hilbilly rapist in Deliverance who wants to have his way with Ned Beatty's squealing pig of a tourist before ending up on the business end of one of Burt Reynolds' arrows.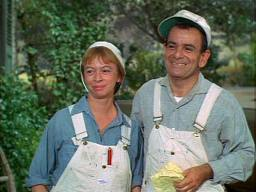 Sid Melton 
Take your pick; he was either the put-upon nightclub owner in Danny Thomas' long-running family comedy Make Room for Daddy, or one-half of the brother-and-sister carpenter team, Alf and Ralph, in Green Acres, a series every bit as devilishly off-the-wall, comically absurd and brilliantly twisted as Monty Python's Flying Circus.  Ralph, for example, was the sister.
Part Two of Two:  more 2011 actor deaths you may have missed.